Deeply satisfying modern Israeli cuisine at Aziza.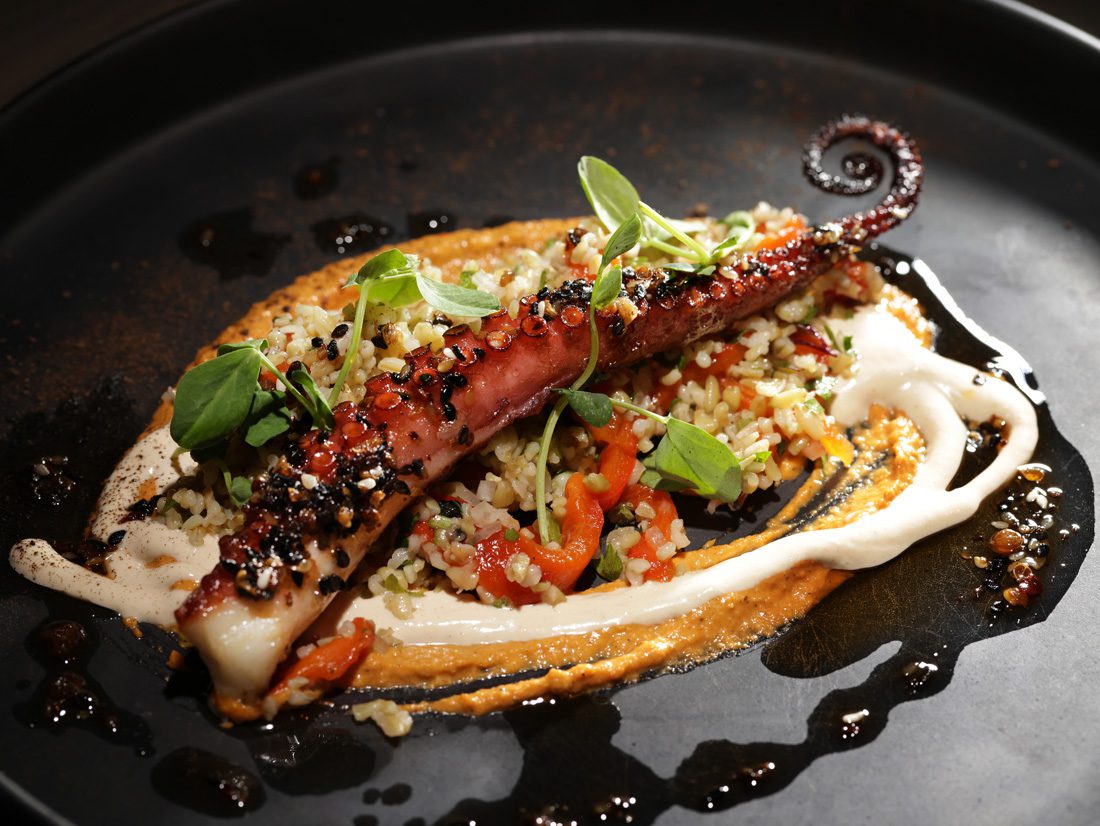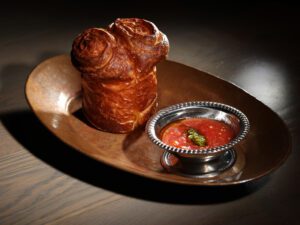 I had planned to visit Israel in late 2019, but life got busy as it often does around the holidays, and I decided to put off my pilgrimage until it was more convenient. I couldn't have known that a virus would turn the world upside down, postponing my travel plans indefinitely. Even though I've yet to float in the Dead Sea, marvel at Tel Aviv's Bauhaus architecture or photograph the glittering Dome of the Rock in Jerusalem, I'm grateful that I don't have to miss out on Israel's flavors.
Meaning "happiness" in Arabic, Aziza is tucked into the lower level of Westside Provisions District so covertly you might miss it. Your culinary horizons would be the poorer for overlooking it, though: It's a treasure hiding in plain sight. It sits next to its more casual sibling, Falafel Nation, that specializes in quick, grab-and-go items such as hummus bowls and pitas stuffed with all manner of tasty fillings.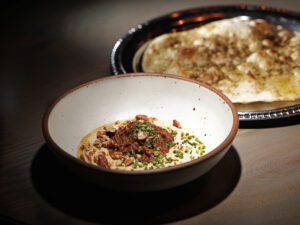 Aziza, on the other hand, is designed for a more elevated experience, with striking environs created by designer Smith Hanes. The dimly lit dining room and diminutive bar feature subtle nods to the Middle East with muted earth tones, hanging baskets, blushtoned upholstery and statement-making light fixtures. The open kitchen, with its large wood-burning oven that factors heavily into most dishes, is a welcoming focal point.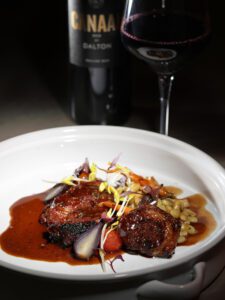 As special as the dining room feels, the food at Aziza is the main event. To whet my appetite, I started with the Shug Shake cocktail. The shaken blend of tequila, lime, chartreuse and a proliferation of fresh dill, parsley and mint looks (and tastes) like the garden of Eden in a glass. It's just right alongside the restaurant's signature kubaneh, a pull-apart bread popular in Israel and Syria. Resembling a giant muffin-shaped croissant, it gets its feather-light and crispy texture from the butter laminated between the layers. Served with juicy grated tomato and schug, a spicy condiment made of garlic, hot peppers, spices and fragrant green herbs, it sets the scene for the simple, elegant and intensely flavorful dishes to come.
Sharing is the best way to maximize your tour of the menu, so my husband and I began with the simply monikered Hummus No. 1. The silky chickpea mixture forms a cradle for braised duck, pecans, pomegranate and nutty tahini, just waiting to be scooped with still-steaming laffa bread. We stuck to the sea to round out our starters, with tender-crisp, wood-blistered octopus with coriander, couscous, peppers, sunflower, romesco and almonds, and an elegantly presented tuna tartare served with preserved lemon labneh, caviar, lemon oil and herbs.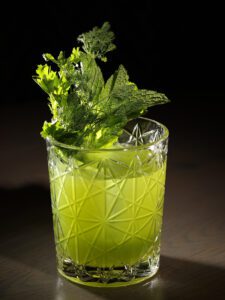 A friend from Lebanon introduced me to wines from the Middle East more than a decade ago, and I'm such a fan that their presence on any menu is enough to dictate my order. We chose garnethued glasses of Galilee-grown Canaan Red by Dalton and the Château Ksara Red Blend from Lebanon's Bekaa Valley. Both were earthy and nuanced, enhancing the already intense flavors of the kitchen's meaty masterpieces. The short rib tagine came with fork-tender carrots, apricot, Fresno peppers, almonds and saffronscented couscous, while the grilled lamb shoulder, served with toothsome fava beans, herbed rice and pomegranate and cucumber salsa, was so tender that it rendered my knife useless.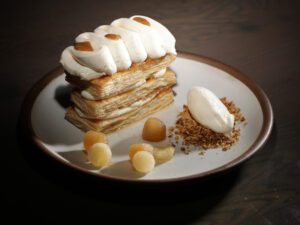 After such a savory feast, you could be forgiven for opting out of dessert at a lesser eatery. Here, though, it's worth the splurge. Allow yourself to be tempted by the spiced raspberry tarte, topped with juicy pomegranate sorbet and fluffy citrus meringue, or my personal favorite, the towering apple boureka. Layers of crisp, flaky puff pastry are given the Napoleon-style treatment with honeypoached apples, vanilla cream, almond pecan praline and sweet-tart mascarpone ice cream. If you don't mind an evening caffeine hit, spring for the Turkish coffee service, where your friendly server will pour the inky cardamon-spiked coffee slowly from a cezve to aerate it tableside. Served with a petite house-made cookie, it's the perfect send-off.
Part of the delight of supping at Aziza is the seamless, modern way restaurateur Tal Baum blends the Israeli cuisine of her childhood with seasonal ingredients available in the American South. The result is a culinary experience that strikes the balance between adventurous and comforting. It was certainly enough to strengthen my resolve to seize the opportunity the next time a trip to Israel presents itself.
AZIZA
404.968.9437
aziza-restaurant.com
@azizarestaurant
Prices: small plates and starters: $10-$21; mains: $29- $43; desserts: $13.
Recommended: kubaneh, Hummus No. 1, Shug Shake cocktail, octopus, short rib tagine, apple boureka.
Bottom line: Bold, happiness-inducing flavors served with warm hospitality in a stylish environment transport guests to Israel.
PHOTOS: Sara Hanna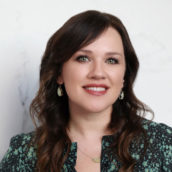 Jennifer Bradley Franklin
Senior Contributing Editor and Beauty Columnist at Simply Buckhead. Travel, Food and Design Writer and Author.