Cancer survivors share the journey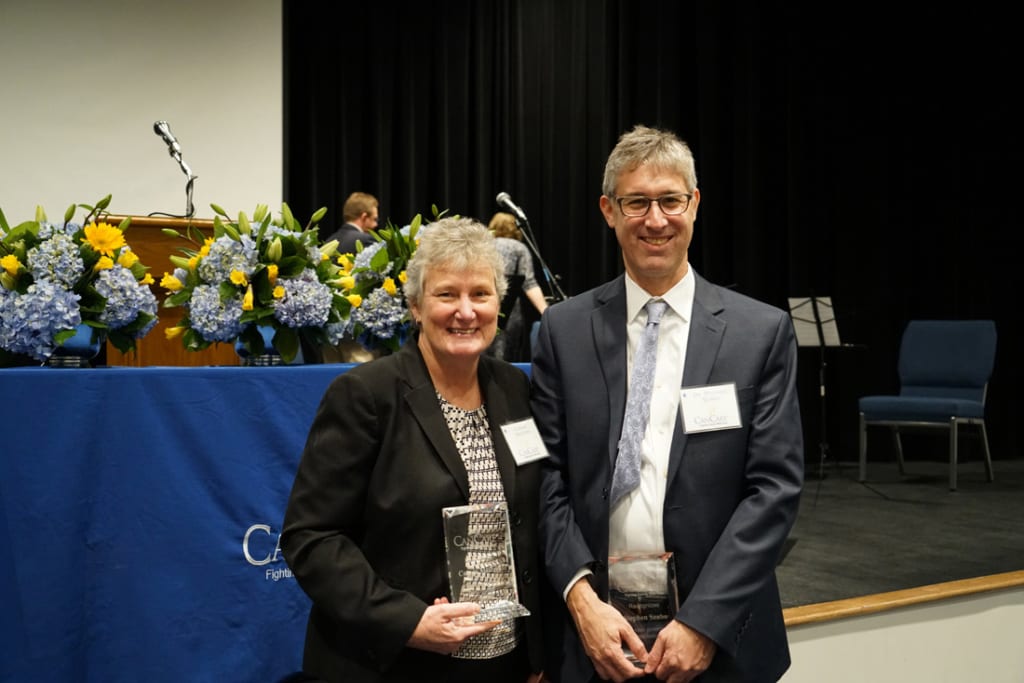 Dr. Stephen Szabo of Emory Saint Joseph's in Sandy Springs and Connie Masters, specialty director of CanCare at Emory Saint Joseph's, Emory Johns Creek and Winship Cancer Institute at Buford, were honored earlier this year for their longtime efforts to integrate CanCare throughout the Emory Healthcare system. Both have volunteered at the organization that matches cancer survivors with current cancer patients since its inception.
Started in 1990, CanCare has paired 300,000 patients with survivors who have the same form of the disease. "We hope to use Atlanta as a pilot program that other communities can adopt," says Neal Kuhlhorst, development coordinator.
Survivors visit patients when they're undergoing transfusions, tell them their own stories, answer questions and explain how to get paired with similar survivors. "We also match caregivers on the same journey," says Masters. "Everyone feels a compulsion to 'cure' their loved one. Even though I was an oncology nurse, I couldn't heal my mother."
Not many years ago, a diagnosis of cancer was considered a death sentence. But with improved therapies, the survival rate is now more than 70 percent. "In the future, there will be many more survivors who can help newly diagnosed patients through scary times," says Kuhlhorst. "We often think of remission as healing, but the emotional healing takes longer than the physical."
BY: Mickey Goodman
Mickey Goodman
Award-winning Ghostwriter, Journalist, Content Creator.