This Sandy Springs resident wants Atlantans to think about what they consume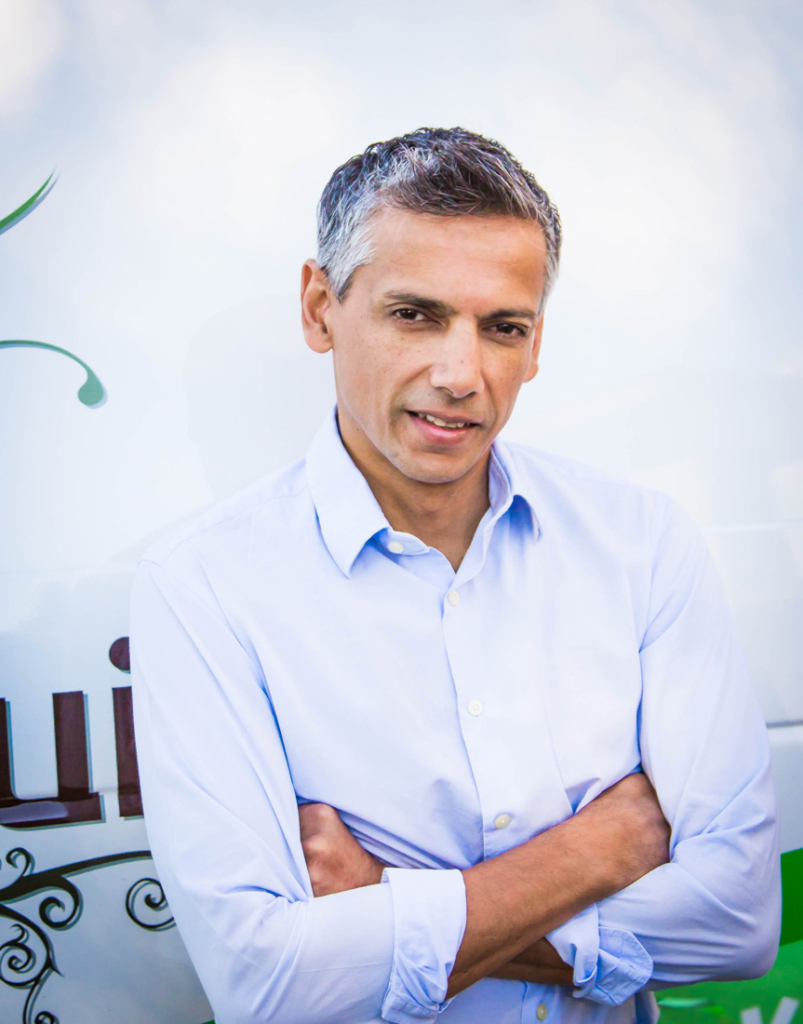 A pediatric emergency room doctor at Children's Healthcare of Atlanta, Dr. Sujit Sharma believes encouraging better eating habits is one of the solutions to obesity in both children and adults. As CEO of Chuice, an Atlanta-based health drink created in 2011, Sharma is on a mission to bring this bottled beverage with more than 35 fruits, vegetables, nuts, seeds and herbs to a bigger audience.
"I started out as a skeptic, but I was wrong," he says. "There's nothing on the market like it. The more research I did, the more I kept coming to the conclusion that it really has transformative powers. It's salad, green juice and multivitamins all in one."
The name "Chuice" came from it being a chewable juice made crunchy by the nuts and seeds. Two flavors (Heart-Beet and Evergreen) are sold at Whole Foods Market and on Chuice.com. Sharma believes in its healthfulness so much that he encourages his children, ages 9 and 10, to drink it, too. Read on to learn why.
What makes Chuice different from all the other juices and health drinks out there?
There's nothing on the market that has this much fiber. It has 35 diverse ingredients. It's the perfect fuel. Juices are mostly carbs and almost never have any fiber. The micronutrient profile is extremely wide, with 26 vitamins and minerals. I've seen some multivitamins on the market that don't have as many micronutrients as Chuice does, and it's an actual food.
How do you recommend most people consume Chuice?
Have Chuice for breakfast or lunch or both with a lean protein like chicken breast or turkey. Have a sensible dinner like fish, chicken and salad. Limit refined carbs and enjoy Chuice, salads, nuts and seeds. Make sure you're getting at least 25 to 30 grams of fiber each day. We're inundated with so many poor options and triggers. We need to have better options on the market. Chuice helps you balance. Some people are concerned about the amount of sugar in Chuice.
How do you address that?
Fiber slows down how sugar gets released into the bloodstream, so you don't get the spikes in insulin. A little bit of honey is added in Chuice, but the rest of the carbs are from the fruits and vegetables. Complex carbohydrates from plants are the best way to get your carbs.
How do you balance your two jobs, family, eating healthy and exercising?
I have people on a day-to-day basis helping keep Chuice moving along as we raise money. I work a lot in the evening with my ER job. It's almost like I have an unfair advantage because I always have Chuice around. If I cheat and have a slice of pizza or cookies, the next day I might skip breakfast and have a Chuice and a lean protein. I don't have the time I used to have for exercise, but [healthy living is] 80 percent about what you eat to maintain your health.
STORY: Carly Cooper
Photo: Jamie Annarino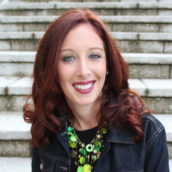 Carly Cooper
Foodie Tastemaker Columnist at Simply Buckhead. Contributing Editor at Atlanta Magazine. Restaurant Aficionado and Mother of Two.