CHOOSE THE PERFECT PERSONAL FRAGRANCE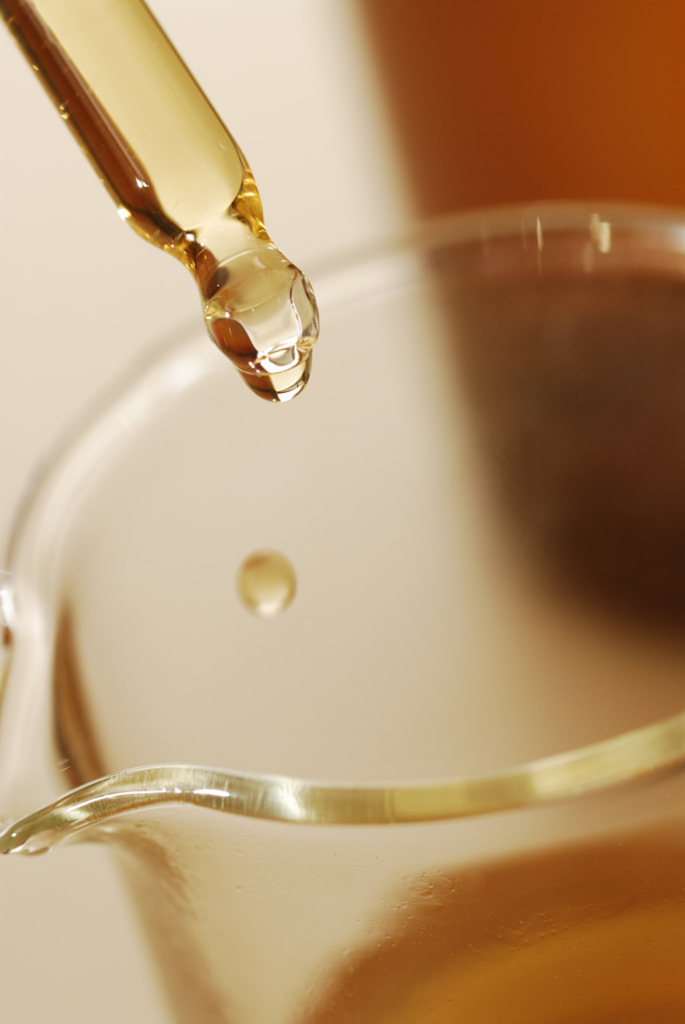 A personal fragrance is one of life's little luxuries that enhances your sense of self, sets you apart and accentuates your mood. "It is designed to make you feel good, attractive, sexy, happy, magnetic and more," says Susan Sexton, founder and master parfumeur of Buckhead's Blend Custom Parfum that specializes in designing bespoke blends. But finding just the right scent isn't always the easiest thing to do. What might smell lovely for a few seconds in the store isn't always compatible with your nose or skin type after you take it home— hence that group of unused perfume bottles in your bathroom cabinet.
For pointers on the best way to select a personal fragrance, we went to Sexton and Mary Wallace, marketing manager of Diptyque in Buckhead, which retails both personal and home fragrances.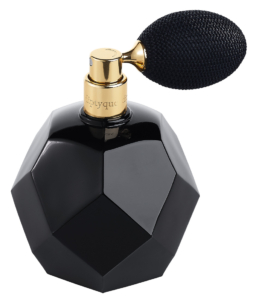 Know thyself.
What do you like to do as a hobby? What is your signature fashion look? Do you think of your personality as "salty," "sweet" or "spicy"? "Choose a fragrance that fits who you are and what you like to do," Sexton suggests. "If you have a sporty look and are athletic, maybe a fresh citrus scent is for you. Like to swim? A nautical note. Love to dress up and go to the theatre? Try [something in the] oriental family with notes of patchouli, sandalwood, clove or cinnamon."
Test points.
Spray the scent directly on your skin to reveal how it suits your specific composition. "Pulse points, which are slightly warmer and can intensify the scent, are the perfect places to spritz: behind your earlobes, your wrists, the back of your knees," Wallace recommends.
Complexion chemistry.
Fragrance is chemistry, Sexton notes. She explains that darker complexions can carry stronger perfumes, while fair and light complexions are more compatible with lighter ones. Oily skin types can usually wear the notes of amber, musk and spice, while drier skin types might match up better with bamboo, ocean and lotus. And age is also a factor—the very young and the elderly usually need a lighter, clean scent.
All the feels.
While some decide on a "signature scent," you can also opt for a few different options. "I prefer to choose my fragrance each day, aligning the scent with any number of things—the weather or season or a feeling I wish to evoke, like confidence, joy, allure, warmth," Wallace says.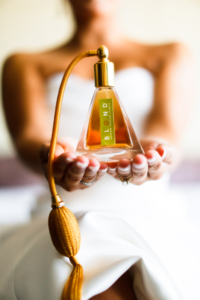 TAKE NOTE
The world of fragrance has its own vocabulary, and breaks down a scent into three layers, a.k.a. "notes." Here, Sexton explains what those mean:
THE FIRST WHIFF
"Top notes are perceived first, and usually that's what you smell for 20 to 30 minutes. These can be notes of bergamot, lemon, grapefruit or pomegranate."
THE BLOOMING CENTER
"Heart notes last between two to four hours and are often the fruits or florals, such as magnolia, lotus or bamboo."
THE DEEP BASE
"Base notes are 'the sexy ones'—musks, vanillas, woods, leather and moss— and hold the fragrance down, making it last for six to eight hours."
DETAILS:
Blend Custom Parfum
2971 North Fulton Drive
Atlanta 30305
404.202.5503
blendcustomparfum.com
Diptyque
The Shops Buckhead Atlanta
3035 Peachtree Road, Suite A161
Atlanta 30305
404.846.0602
diptyqueparis.com
STORY: Karina Antenucci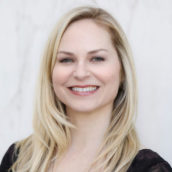 Karina Antenucci
Managing Editor and Wellness Columnist at Simply Buckhead. Blogger at Badass + Healthy.