4 yoga moves to get you summer sport ready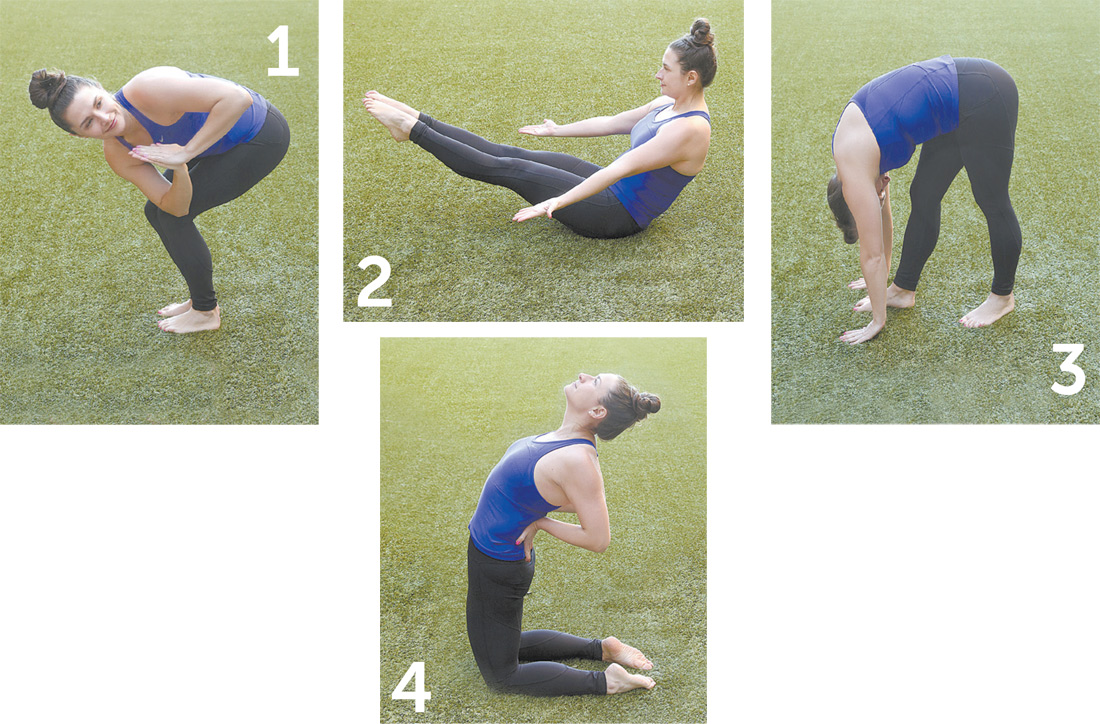 Dust off those golf clubs and hiking boots, y'all. It's that time of year when the warm weather ushers our workouts outside.
But before you take your first swing or hit the trail, check out these four yoga poses, contributed by several Buckhead instructors, that will help you build the strength and flexibility needed to avoid injury while enjoying your outdoor options.
1 TENNIS AND GOLF
POSE: REVOLVED CHAIR
THE EXPERT: Natalie Skubic, Infinity Yoga
Benefits: "This pose opens up your shoulders and chest, so it's great to increase your mobility for an optimal swing in either tennis or golf," Skubic says. Try It: Stand with your feet together (or hip-width apart, if it's more comfortable), and sit back into a low squat. Pull your hands together in a prayer pose in front of your chest. Find length on your inhale and on your exhale, twist from your mid-back to drop your elbow to the outside of your opposite leg. Keep hips low, stack elbows and draw your chest to your hands. Look up or down, depending on what is most comfortable. Hold the pose for five breaths. Repeat on the opposite side.
Infinity Yoga
2293 Peachtree Road
Atlanta 30309
678.871.5199
infinityyogaatlanta.com
2 HORSEBACK RIDING AND KAYAKING
POSE: BOAT POSE
THE EXPERT: Jana Smith, Burn Studios
Benefits: "A strong core, which includes the muscles in your torso, is essential to avoiding injury with both of these sports," Smith says. "This pose requires the body to balance, building strength exactly where you need to." Try It: Start in a seated position, and rock back so you are balancing on your sit bones and your tailbone. Tap your toes to the floor and hold on behind your quads. Lift your chest and lean back slightly. If you're comfortable, slowly begin to lift your toes up off the floor. Deepen the posture by bringing your shins parallel with your mat or begin to lengthen your legs to create a V shape. Bring your hands to your hamstrings or your heart, or extend your arms straight out toward your feet. Hold the pose for five breaths.
Burn Studios
3575 Durden Drive N.E. Suite 202
Brookhaven 30319
770.837.0051
livetoburn.com
3 HIKING AND MOUNTAIN BIKING
POSE: PYRAMID
THE EXPERT: Carly Grace, Thunderbolt Power Yoga
Benefits: "This pose is excellent for stretching the hamstrings and calf muscles," Grace says. Try It: Stand and step your right foot forward about three feet and align your right foot at a 12 o'clock. Turn your left toes counterclockwise 30 to 40 degrees. Take a deep bend into your left leg while keeping your left foot planted, and use the extra space to lift the sole of your right foot off the earth. Ease your left hip down and slightly forward, and lift your right hip slightly up and back to create neutral hips. Use this neutral space to lengthen your spinal column down your right shin. Tuck your chin in toward your chest. Reground your left foot solidly into the earth, and place the sole of your right foot back to the ground. Hold the pose for five breaths.
Thunderbolt Power Yoga
3872 Roswell Road N.E.
Atlanta 30342
404.556.1605
thunderboltpoweryoga.com
4 SWIMMING
POSE: CAMEL
THE EXPERT: Angela Portwood, CorePower Yoga
Benefits: "This pose opens up the front line of your body and strengthens your back," Portwood says. Try It: Kneel with your hips stacked over the knees. Bring your palms to your lower back, and point your fingers down. Hug your elbows in. Inhale and lift through your chest, and exhale and look up. Keep your chest up. Continue to send your hips forward as you send your shoulders back, and hold at a comfortable position for you. Hold three to five breaths.
CorePower Yoga
3400 Around Lenox Road N.E., Suite 204
Atlanta 30326
404.865.3264
corepoweryoga.com
STORY: Amelia Pavlik
PHOTOS: Sara Hanna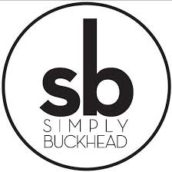 SimplyBuckhead
Simply Buckhead is an upscale lifestyle magazine focused on the best and brightest individuals, businesses and events in Buckhead, Brookhaven, Sandy Springs, Dunwoody and Chamblee. With a commitment to journalistic excellence, the magazine serves as the authority on who to know, what to do and where to go in the community, and its surroundings.