THE VILLAGE VETS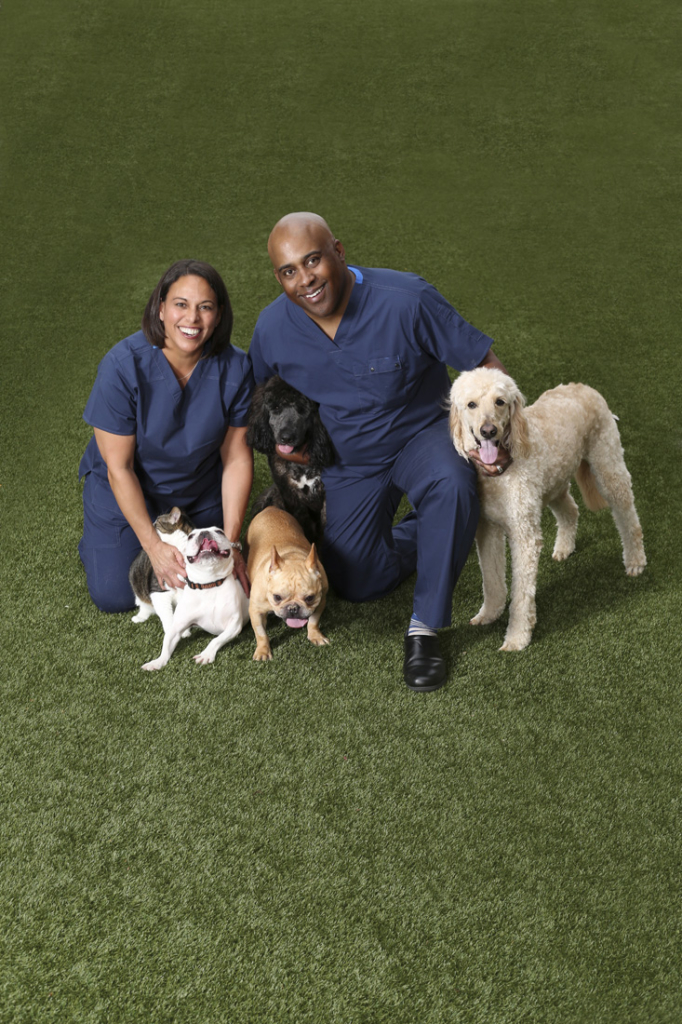 Dr. Will Draper and his wife, Dr. Francoise Tyler, of The Village Vets have big hearts. For 26 years, they've grown their pet family by adopting rescues, so much so that these animal lovers ended up with two dogs named Louie. Besides their four dogs and two cats, they also have four human children.
"One of the side benefits of having a veterinarian practice is getting word when a rescue needs a home," says Draper, who opened his first practice with his wife in March 2000. Today, their veterinary clinic has three locations, including one in Buckhead.
A couple of years ago, the couple heard about a goldendoodle breeder in Marietta who was getting out of the business and needed to find homes for some puppies. They were looking for a companion for their 9-year-old goldendoodle, Max.
"We decided to name this pup 'Louis' after Louis Armstrong," Draper says, continuing a theme of music inspired names. They also have Frankie, a French bulldog named after Frank Sinatra, and a cat, Kid Charlemagne, after the Steely Dan song.
The Draper-Tyler pack was complete at six: two cats, Kid Charlemagne or "Charlie" and Zig Zag; the French bulldog, Frankie; goldendoodles Max and Louie; and Gypsy, a Jack Russell terrier who had Draper's heart.
"I love all our dogs, but she was my dog," he explains. "Her personality just fit mine. She was my work dog. Came with me to the office and just about everywhere."
When Gypsy turned 16 last November, Draper had to face the agonizing decision so many dog lovers can relate to. It was time to let Gypsy go.
"My wife was so patient with me. She knew it was time before I was ready to see that it was," Draper remembers. "She would prod me: 'Is it today? Is it next week?'"
"I reminded Will what we tell our clients," Tyler says, "that it is so hard to let them go, but we have the ability to leave them with the gift of a little dignity. They deserve that."
It took about three weeks before Draper was finally ready.
With Gypsy gone, there was a void to fill.
"Will thought there was a hole," Tyler laughs. "I thought we had plenty going on at home."
Draper heard about an 8-year-old French bulldog from a rescue group called F.R.O.G.S.
"The woman from the rescue said he was good with other dogs, great with kids. Everything sounded perfect. Then she adds, 'Oh, by the way, his name is Louie.'"
Draper's first idea was to rename the goldendoodle, since he had been Louie for only a year, and the new bulldog rescue had had that name for eight years.
"The kids weren't having it," Tyler says, "Besides, our goldendoodle Louie is a wonderful dog, but not the smartest. I don't know if he would understand the name change."
A careful physical examination of their new Frenchie solved the problem. Turns out Louie No. 2 is pretty much deaf due to some deep ear infections the previous owners didn't know about. Draper and Tyler are treating him at The Village Vets, but with the hearing loss, they figured he wouldn't care what his new family called him.
So, Louie No. 2 has become Satchmo, which was the jazz great's nickname.
"I also like to call him Cheeseburger," Tyler adds, "because his adorable face looks like a cheeseburger when he goes into a deep sleep."
Curious to see the entire Draper- Tyler pack in action? Lucky for you this brood is currently starring in new reality show on Nat Geo Wild Channel called "Vets and Love" that premiered in March.
STORY: Daryn Kagan
PHOTOS: Sara Hanna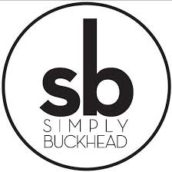 SimplyBuckhead
Simply Buckhead is an upscale lifestyle magazine focused on the best and brightest individuals, businesses and events in Buckhead, Brookhaven, Sandy Springs, Dunwoody and Chamblee. With a commitment to journalistic excellence, the magazine serves as the authority on who to know, what to do and where to go in the community, and its surroundings.