Buenos Aires is a melting pot of European cultural influences and innovative food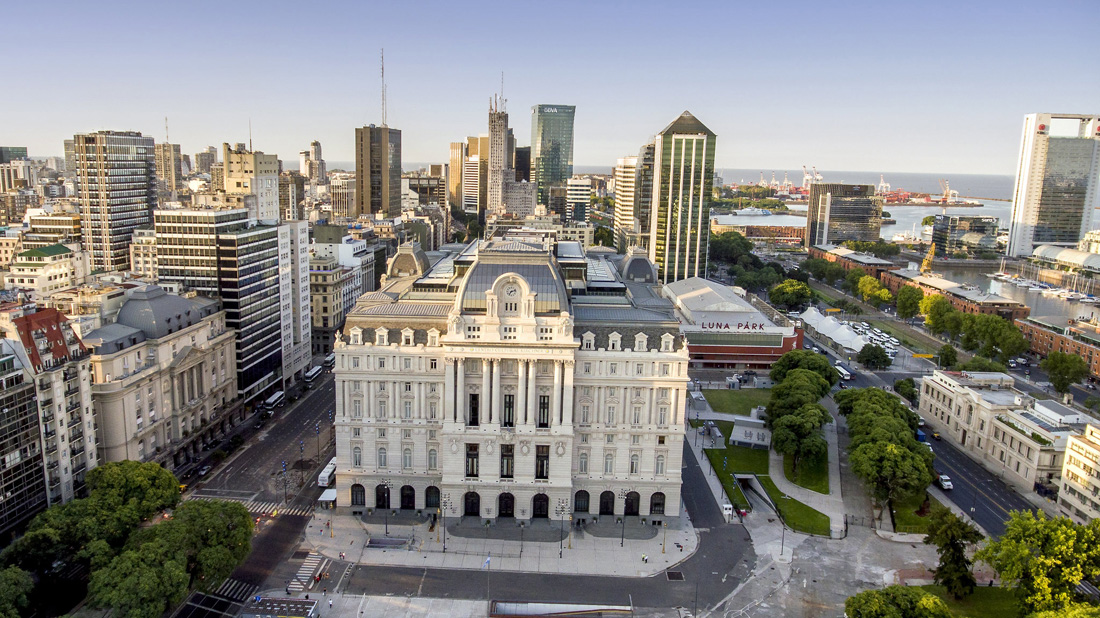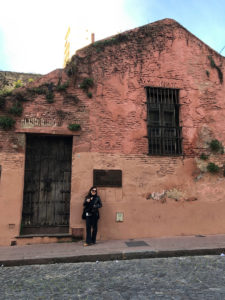 My exploration of Argentina's capital, Buenos Aires, started with a slight hiccup: Though I arrived safely, my suitcase didn't. Fortunately, my home for the five-day stay, Nuss Hotel, was positioned in the heart of Palermo Soho, one of the city's prime shopping spots, its tree-lined streets packed with local boutiques. Because of an exceedingly favorable exchange rate, I picked up all of the necessities to tide me over, including a pair of suede boots that are now part of my regular wardrobe rotation.
Since a hefty part of my Argentinean obsession was due to its tango scene, I visited during the annual International Tango Festival and watched pros from around the world compete at the Luna Park arena. I was never far from tango, watching buskers perform for tips on street corners and listening to musicians play their haunting tunes in La Boca, the colorful portside where tango music got its start. I even fulfilled my long-held dream of dancing the night away at La Viruta, a milonga dance party that lasts into the wee hours.
Though tango fueled my interest, I soon discovered that there's much more to love. The city has 287 theaters (and counting!), more than 100 greenspaces and 380 bookstores. One such emporium, Falena, nearly hidden in the Chacarita neighborhood, has a tiny cava cafe inside and a vine-shaded courtyard. Another, El Ateneo Grand Splendid, is housed in a 100-year-old converted theater. Though I could read almost nothing in either—my high school Spanish teacher would be disappointed at my rudimentary abilities— both spots were inspiring.
The city's art scene is also thriving. I saw ultra-modern, conceptual art at Fundación Proa, a collection from Argentina's most well-known artist, Julio Le Parc, at the Kirchner Cultural Center and marveled at outdoor art displays like the giant animated metal sculpture in Plaza de las Naciones Unidas. Designed by Argentinean architect Eduardo Catalano, the nearly 60-foot-tall flower opens and closes with the cycles of the sun, providing a glittering backdrop for park visitors.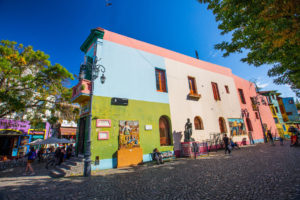 I also learned all I could about Buenos Aires' most famous first lady, Eva Perón, best known to the world as Evita. The actress captured the heart of President Juan Perón, and the two married in 1945. She was a champion for the working class, especially women, and after her tragic death at just 33, she subsequently became a larger-than-life legend. I wandered the labyrinthine La Recoleta Cemetery, full of ornate mausolea containing well to do families and eventually found Evita's final resting place, relatively simple in comparison to its more dramatic marble and stone neighbors. The 14-acre plot of land in one of the city's most affluent neighborhoods was eerily beautiful and peaceful.
I continued my unexpected Evita pilgrimage at a restaurant named in her honor, El Santa Evita—"the Saint Evita"— for one of the trip's most memorable meals. Tender empanadas, delicate escabeche with crisp pickles and delicate flan left a lasting impression. The city's food scene, in general, is worth a trip all on its own. I ate grass-fed steak cooked by masters over a wood flame at Parrilla Don Julio, consistently named one of South America's best restaurants; sampled small plates influenced by India and South America at Gran Dabbang; shared flavorful dishes with new friends at the hole-in-the-wall, warehouse-style dining room called Proper; and saw the city's Italian immigrant influences in the form of just-made pasta at Cucina Paradiso. Every meal was a revelation.
I had high expectations, but Buenos Aires more than met them. The trip was truly a dream come true.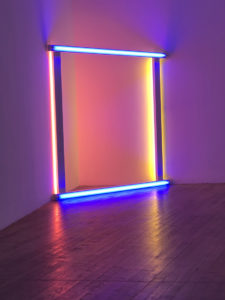 PLAN YOUR ADVENTURE
Stay
Nuss Hotel
nusshotel.com
Eat
Cucina Paradiso
cucinaparadiso.com
El Santa Evita
+54 11 4833.0131
Gran Dabbang
+54.11.4832.1186
Parrilla Don Julio
parrilladonjulio.com
Proper
properbsas.com.ar
Explore
Falena Bookstores
falena.com.ar
Fundación Proa
proa.org
La Viruta
lavirutatangoclub.com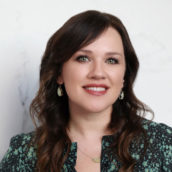 Jennifer Bradley Franklin
Senior Contributing Editor and Beauty Columnist at Simply Buckhead. Travel, Food and Design Writer and Author.