Hurricane-ravaged Puerto Rico is growing back stronger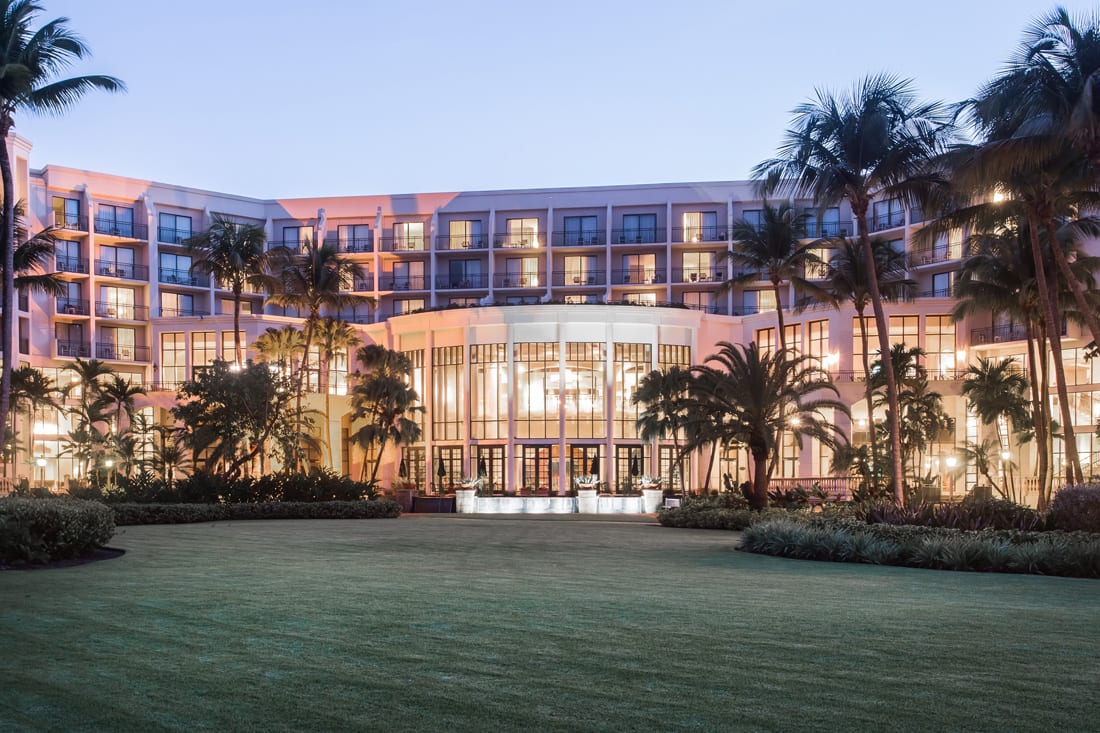 STORY: Jennifer Bradley Franklin
"It's a rebirth. It's pretty amazing," Carolyn Krupp, a public affairs officer for the United States Forest Service, is telling me as we look out over El Yunque National Forest in northeastern Puerto Rico. From the Yokahu Tower observation point, with a blanket of lush vegetation in every imaginable shade of green stretching down the mountain toward the rippling sea beyond, it was hard to imagine it hadn't always been that way.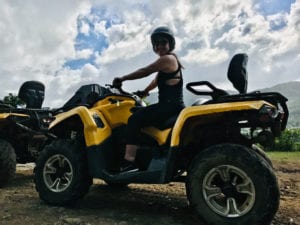 Krupp, who has made the island her home for more than 20 years, showed photos taken in 2017 just after Hurricane Maria, the Category 5 storm that ravaged the Atlantic and Caribbean, swept over the ancient rainforest. The post-storm images looked like photos taken after a fire. It wasn't far from the truth: The deluge of saltwater from the ocean burned the foliage to a crisp, decimating the 240 native tree species in the 28,000-acre park. Later that day, I got to see the rapidly regenerating forest up close on an adrenaline-filled ATV ride with Carabalí Rainforest Adventure Park.
I noticed the phenomena again during a walking food tour in Old San Juan, the colorful historic district in the capital city that's a mix of old and new. Our group sipped coquito, a rum- and coconut-infused holiday drink, at Caldera Café; tasted chocolate made by the fourth-generation bean-to-bar makers at Chocobar Cortés; and tried some of the city's best mofongo, a savory dish of mashed and fried green plantains, at Hecho en Casa.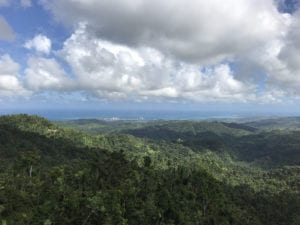 Our guide explained that, because of the hurricane, many local businesses closed their doors, unable to generate enough income to stay open when product sourcing and power supply were uphill battles. However, a new crop of entrepreneurs— from art gallerists to fashion curators—has started populating the technicolor-hued buildings, much to the delight of locals and tourists alike.
Of course, there's always more to the story for the people who live and work in a place as devastated as Puerto Rico was after the storm. During my visit, I stayed at the Wyndham Grand Rio Mar, a rambling beachside property that's one of the few hotels that was able to keep its doors open during the disaster. It became a nerve center for recovery, hosting the relief workers who came to give aid. "Maria was no match for us," executive chef Ramón Carrillo told me. His emotion was evident as he recalled how the staff pulled together to keep the business afloat during the island's darkest days. Case in point: Everyone got paid for two months whether they were able to work or not. However, many staffers still walked or cycled in, some even bringing equipment such as chainsaws and rakes to help clear the resort's driveway.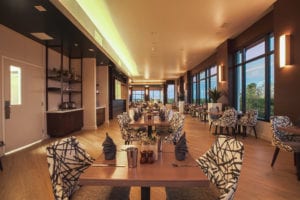 Now, the beach is once again pristine, the world-class golf course is verdant, and the hotel's restaurants are not only open but growing. Earlier this year, the property welcomed Iguanas Cocina Puertorriqueña, an eatery serving Caribbean and Puerto Rican fusion with a focus on locally caught seafood. The artfully presented fare, leveraging the location's unique natural assets, feels emblematic of the new chapter in the island's history.
For all of its devastation, less than three years later, Puerto Rico is showing sure signs not only of recovery but of revitalization and growth. On my visit, only a few miles of trails—of the 24 total—were open in El Yunque. "We're getting there. We're in a new normal," Krupp told me. So is the rest of the island. While I'm sorry I never got to see Puerto Rico before Maria's impact, my first visit gave me a deep appreciation for its fighting spirit and has left me longing to return.
IF YOU GO
Discover Puerto Rico
discoverpuertorico.com
Wyndham Grand Rio Mar
wyndhamriomar.com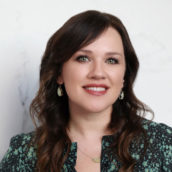 Jennifer Bradley Franklin
Senior Contributing Editor and Beauty Columnist at Simply Buckhead. Travel, Food and Design Writer and Author.