EXECUTIVE PASTRY CHEF AND PARTNER, ZAMBAWANGO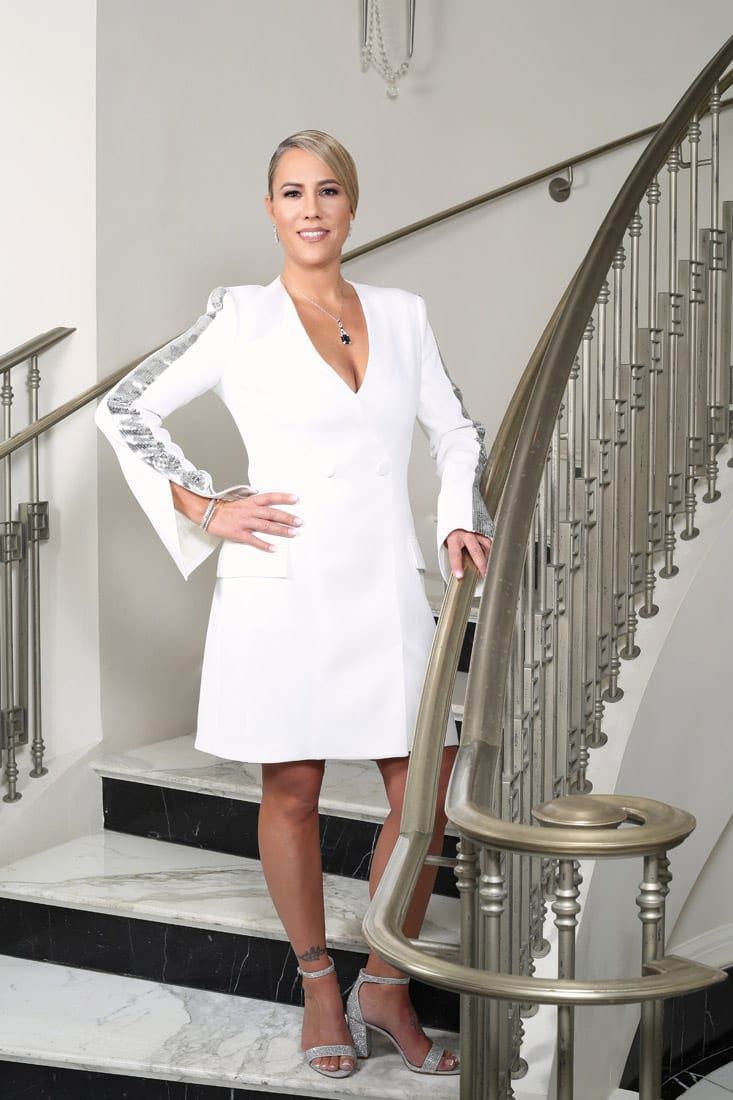 STORY: Carly Cooper
As executive pastry chef and partner at Zambawango, a gluten-free, sugar-free and low-carb bakery in Sandy Springs, Kathleen McDaniel is used to pulling near-12-hour days. The single mom spent the last 18 years as the pastry chef at top area establishments including Davio's and the Buckhead Life Restaurant Group. She's even cooked at the James Beard House and recently filmed an episode of a national food competition TV show she's not yet at liberty to discuss.
McDaniel's background is in French desserts, but she jumped at the opportunity to open her own bakery last year, teaching herself to bake using non-GMO, plant- and root-based sweeteners, and coconut, almond and low-carb flours. "Zambawango refers to the land of possibilities," says McDaniel. "We strive to make sweets with fewer than 4 grams of carbs per serving."
Though Zambawango does offer traditional cinnamon rolls and croissants, everything from the creme brulee and carrot cake to the Key lime pie and peanut butter bites are low-carb. McDaniel even makes gluten-free bagels in four varieties.
How did you learn to bake like this?
It's been a huge learning curve. I've done a lot of reading and experimenting. I've thrown so much stuff away. I use Swerve sugar alternative. It's a sugar alcohol fermented from melon and fruit. It's like a form of kombucha.
Do you follow a gluten-free or sugar-free lifestyle?
I've fallen in love with this lifestyle. I've lost 45 pounds since joining the team in May 2018. I still indulge in a piece of traditional chocolate cake once in a while.
What's your inspiration?
I had a diabetic come in celebrating her 90th birthday. She hadn't had any sweets in 10 to 15 years. We cater to celiac disease, the low-carb keto lifestyle and diabetics. Even pediatricians are telling people to stay away from white refined sugar for learning disabilities and autism. We touch a lot of people.
What drives you?
Making new things every day. I get bored really easily. I like to challenge myself.
What's the most unique item you've ever baked?
Copycat Girl Scout cookies. They were a pain in the butt to make, but you couldn't even taste that they were low-carb or gluten-free. Also, the Sprankles cake. It's like the Funfetti cake but in a Swiss roll with the sugar-free Sprankles on the inside and outside.
What's your biggest challenge?
Constantly keeping my customers on their tippy toes. You just can't replace all-purpose flour with almond flour. It's not a one-to-one substitution. We add things in, take things out and work with different thickening agents like xanthan.
Who are your role models?
Claudia Fleming, a famous pastry chef, and Julia Child, for being a female chef.
How do you define success?
Business is booming. We're opening a commissary kitchen in Alpharetta this summer to take care of online orders. One success is things tasting and looking phenomenal because people eat with their eyes first. Second is knowing your customers and what they want. The demand for these products is very high right now.
Who would you consider a Rising Star?
Heather Petty-Harris. She does makeup and microblading at Vis-a-Vis salon in Buckhead. It's great to see people at my age (43), people I grew up with, becoming entrepreneurs. I like to see women empowerment.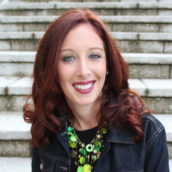 Carly Cooper
Foodie Tastemaker Columnist at Simply Buckhead. Contributing Editor at Atlanta Magazine. Restaurant Aficionado and Mother of Two.