A local expert offers a guide to men's consignment shopping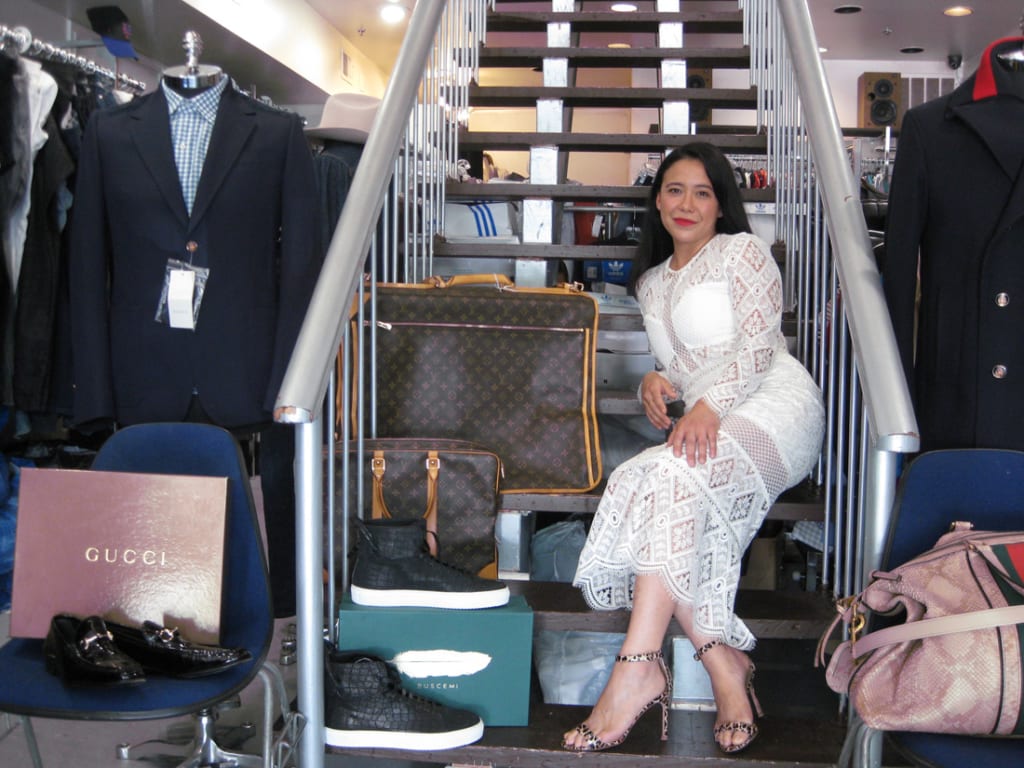 Jessica Highsmith knows a lot about fashion. A partner at the Labels Resale Boutique in Buckhead, she acts as a stylist and consultant for local celebrities and clients, pulling winning outfits for them based on their individual style and needs. We recently sat down with Highsmith to talk about the art of consignment shopping and how to convince men in particular that buying secondhand is the way to go.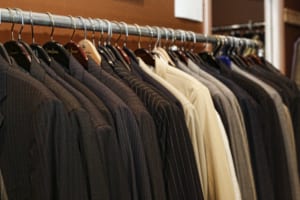 Why do men tend to steer clear of buying consignment?
I think, sadly, there's a stigma attached to consignment. A lot of people confuse "thrift" and "consignment." Consignment is totally different. We curate our collections, working in tandem with our clients who are selling their gently worn, and often new, higher-end goods.
What's unique about shopping for consignment in Buckhead?
There's a lot of accessible fashion here. There are tons of movies filming here, and the music scene is huge. In Buckhead, we intersect with that world and the people in those industries who care about fashion.
Which lines of men's clothing are most popular?
We try to keep our inventory representative of the community. Our store is like a curated version of the best closets in town, with Ferragamo, Gucci, Armani, Louis Vuitton, Prada, Tom Ford, etc.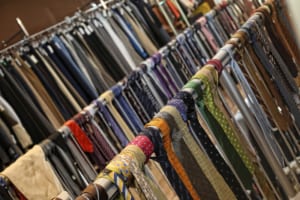 How do you come up with prices for the pieces?
We do a lot of research. Everyone here is amazingly educated because we're around it every day. We find out what a piece retails for—not just in the States, but throughout the world—what condition it's in, the demand for it, the style and . . . The age? Not so much. Fashion is really cyclical. Everything is going to come back around. So if something's in great shape, we'll probably take it. We always try to stay very competitive with online sales because we want our customers to feel they're getting a great deal.
What are the best consignment deals out there for men?
The only things I think you should buy new are intimates and groceries! If you want to talk about great deals, think suits, shoes and belts. We have suits, for example, from Neiman Marcus that retail for several thousand dollars, but we sell them for a few hundred dollars. Denim, too. Retail denim is expensive. And we have beautiful shoes. Get over the stigma of buying "gently used" shoes. The shoes you see in high-end department stores have been tried on plenty.
Is it okay to haggle on prices?
You can always ask if someone can do a better price. I discuss those things in advance with my consignors, and we always try to come up with a fair price. That said, it's important to be respectful and remember that this is not a flea market. And even with our great consignment prices, we have monthly markdowns.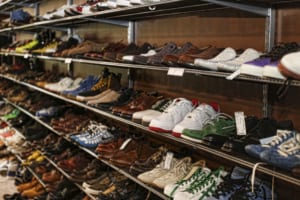 What are some tips for men regarding consignment shopping?
The thing with most guys is that they don't want to try things on. They come in and say, "I'm this size." Or they ask me to size them, and then they only want things in that size. But a lot of designers don't do "vanity sizing." Not to mention the fact that anything can be altered. So get into the fitting room, guys, and try it on.
What about tailoring?
Everyone's body is unique. What looks great on your friend is going to fit differently on you. A lot of people think that getting something tailored is intimidating, but in buying consignment, you're already getting such a good price, go ahead and have an expert fit it for you. Plus, we get a lot of new merchandise brought in—pants that are raw-hemmed, for example—so it's like a fresh start. If you're unsure about a suit, let us help; let us pick it out. We'll find the perfect thing for you that needs minimal alterations.
Final thoughts?
Before the recession, there really was a stigma around consignment. Now it's cool. I think it took the recession to remind everyone to be wise with their money; even if you can spend it, you don't have to.
5 GREAT LOCAL MEN'S CONSIGNMENT BOUTIQUES
Labels Resale Boutique, The Men's Store
3209 Paces Ferry Place N.W.
Atlanta 30305
404.458.3143
labelsrb.com
Red Carpet Revolution
22 Bennett Street N.W.
Atlanta 30309
404.400.3699
rcrconsignment.com
Rag-O-Rama
6500 Roswell Road N.E.
Sandy Springs 30328
404.497.0701
ragorama.com
Plato's Closet
6601 Roswell Road
Sandy Springs 30328
404.255.5151
platosclosetsandysprings.com
Alexis Suitcase
(men's shoes and accessories only)
2221 Peachtree Road N.E.
Atlanta 30309
770.390.0010
alexissuitcase.com
STORY: Rebecca Cha
PHOTO: Sara Hanna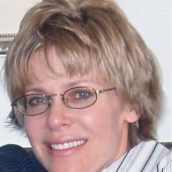 Rebecca Cha
Food, beauty and interiors writer at Simply Buckhead. Linguist, teacher, chef, parent.