After an accident, a Buckhead teen jump starts her recording career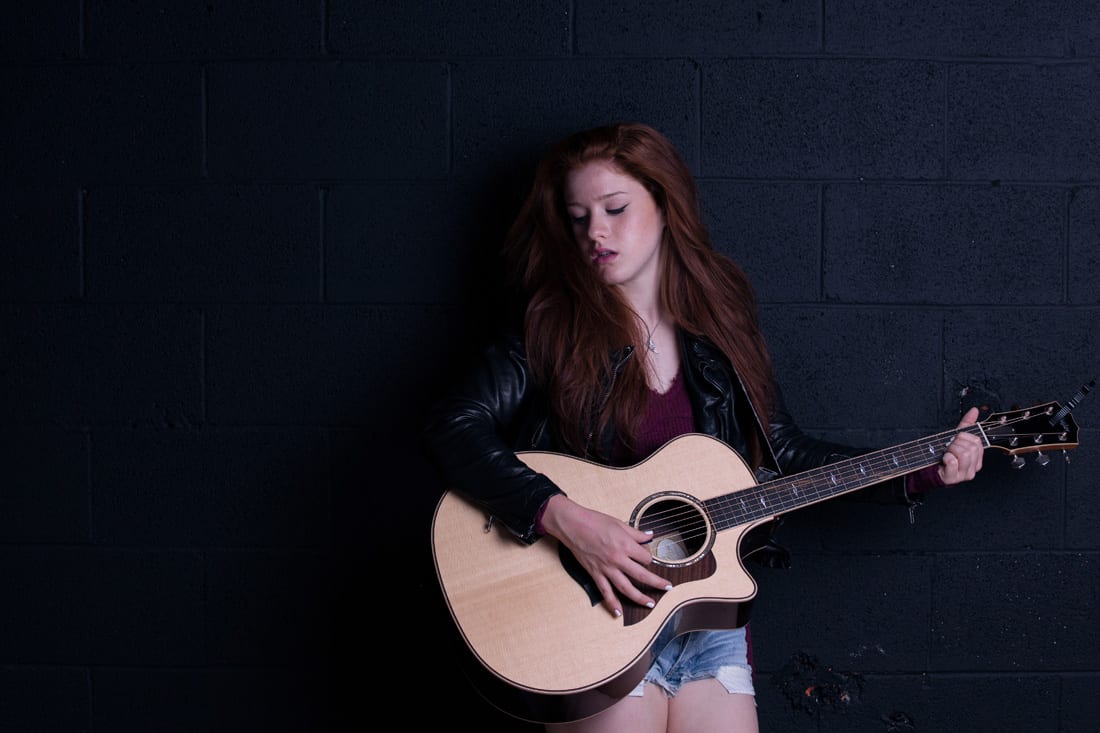 It was like any other basketball game she had played in since she was 7 years old. Yet when Ella Collier took an unexpected spill on the court and lost consciousness for several minutes, the then 14-year-old flirted with death. Collier is fine now, but the incident has prompted her to maximize every moment and aggressively pursue life as a singer/songwriter.
On the day of her accident back in 2014, Collier was playing in the second game of a recreational tournament in Cumming when she tripped and fell. Everything went black, she recalls, and she was out for seven minutes. A doctor in the stands rushed out to perform CPR, while Collier's mother prayed in the stands.
Collier was rushed to a nearby emergency room, and a few hours later was taken to Sibley Heart Center Cardiology, where she was diagnosed as having had cardiac arrest. Despite running every kind of test imaginable, doctors never determined what caused the accident. "It's kind of an anomaly," says Collier. It was a dark time for the teenager, but support helped her through. Her family and friends were regulars at her Sibley Heart Center room. "I was confused, sad and scared," she says. "Everyone I knew visited me. I did get tired of the nurses coming in and out, but I could hear the prayers from people. That made me feel better."
Now 17, Collier has had a defibrillator placed in her chest but seems to be fine physically, fit enough even to play basketball again.
What the accident has done, though, is sharpen her professional drive. A huge music fan inspired by the likes of Taylor Swift and Amy Winehouse, Collier has long dreamed of being a singer/songwriter. Two days after she got home from the hospital, she finished writing a song and performed it a week later at school. And she hasn't looked back since. She has released two singles, "I'm Gonna" in 2015, and her latest, "Birthday," in December 2016, appropriately on her birthday. With some assistance from local vocal coach "Mama Jan" Smith, she continues to train to be a singer and has performed at venues around town such as Eddie's Attic and has appeared in some music videos.
A senior at The Westminster Schools who is currently mulling college choices, Collier lives with her parents—mother Linda, a homemaker, and father Richard, a real estate developer—in Buckhead. She also has two brothers, Sheldon and Lynn.
Collier spends some of her time these days volunteering with the American Heart Association, which reached out to her after the accident. She is happy to be an advocate for them and let others know that cardiac arrest can happen to anyone.
She credits herself with being optimistic, which helped through the ordeal. It's not always easy, but she's managed. "I can get negative sometimes, being discouraged by the whole experience, but overall I am a positive person."
Instead of wondering about the whys and hows of the accident, she has learned to harness her energy into her music. "A lot of times things happen and you don't know why," she says. "I decided to take that [approach] in my life with my music. I am going to use it to the best of my ability—my story, my heartbreak. And I am going to go for my dream, because not everyone gets a second chance."
Ella Collier
"I'm Gonna" and "Birthday" available on iTunes
ellacolliermusic.com
STORY: Jim Farmer