Buckhead's Kenny Blank heads up the world's largest Jewish film festival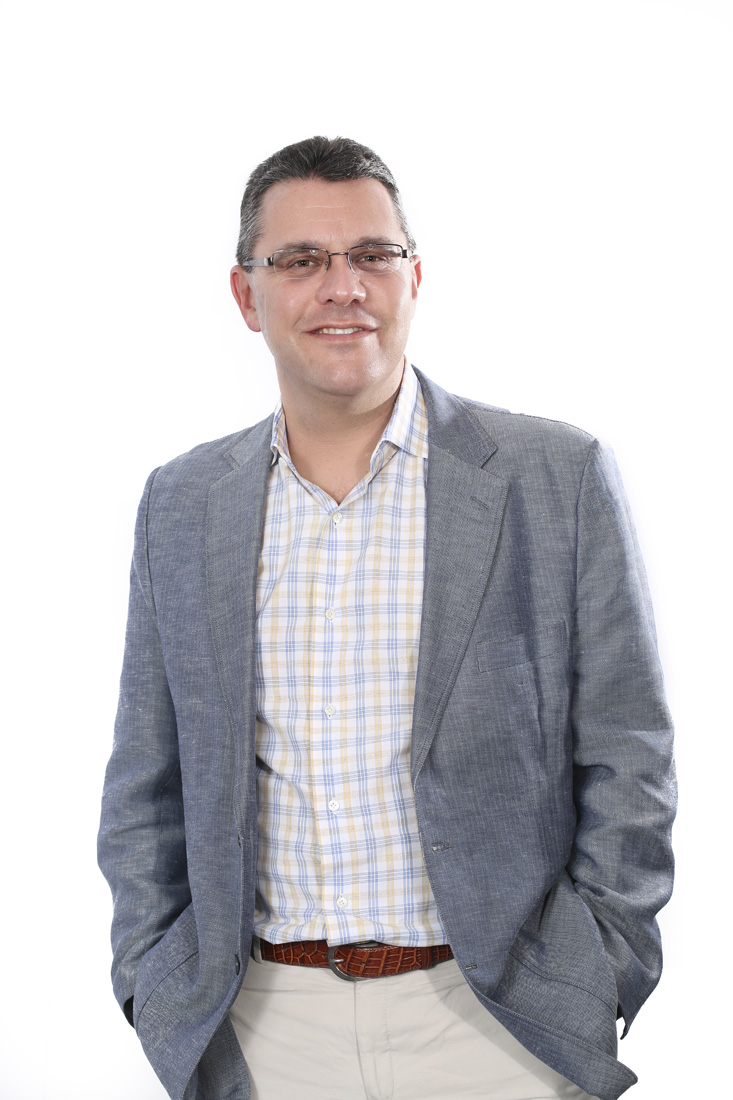 Kenny Blank was always interested in entertainment, even staging puppet shows for his family as a child. These days, he has a job that puts him squarely in that arena—serving as the executive director of the Atlanta Jewish Film Festival, the city's most-attended film festival and the world's largest Jewish film festival.
Born in Queens, New York, Blank and his family moved around a bit, with homes in Savannah and Griffin, Georgia, and one outside of Los Angeles, before settling into Atlanta in the late '70s. Blank's love of movies took him back up north for film school at NYU in 1988. He received degrees in both journalism and mass communications and in film and television. Post-college, he dabbled in journalism for a while, working as an executive producer for Atlanta station WXIA-TV, and winning an Emmy for his news coverage. For several years, he also acted as a communications specialist for two local mayors: Maynard Jackson and Bill Campbell.
A call one day from the Atlanta Jewish Film Festival changed his life. Organizers of the festival, at the time run by the American Jewish Committee, reached out and asked him to consider volunteering as the chair of the film selection committee. Instantly smitten, his enthusiasm and ambition launched him into leading the organization in 2003. "I was looking for a change, and I fell in love with this film festival," he recalls. "It was growing and needed year-round oversight. I saw what was a diamond in the rough, in its infancy, produced by an advocacy organization, and I wanted to see how this could grow for the larger community and to produce it as a bona fide film festival." The gig is also personally relevant. "As a member of the Jewish community, this festival impacts me as it does our audience," says Blank. "It fills a real gap in terms of connecting us with our cultural connections in being Jewish. For me, it's been a great sort of pride."
Blank says there isn't a favorite moment in his festival tenure, but he cherishes those times when the audience really connects to a film, or when a director or artist from that particular production is present. Blank also takes pride in seeing encore screenings at the festival, including some Saturday showings, to give patrons greater access to programming, and the festival's foray this season into scheduling special screenings throughout the calendar year. "What motivates me is playing to an audience," he says, "and seeing people moved in some way by some kind of immersive or multimedia performance."
Blank works in Buckhead at an office just minutes from his house. His wife, Nancy, acts as the director of community relations at the Carl E. Sanders Family YMCA in Buckhead. The couple has two children: Emily, 17, and Oliver, 16. Kenny's father is Arthur Blank, co-founder of Home Depot and owner of the Atlanta Falcons and Atlanta United soccer team.
A champion for Atlanta arts organizations, Blank has also served on the boards of the Woodruff Arts Center, the Alliance Theatre and the Metropolitan Atlanta Arts Fund, as well as a trustee for the Arthur M. Blank Family Foundation. Between family, foundation and festival duties, Blank is the first to admit his free time is limited. "I am probably over committed, but what can I say? I enjoy it all."
ATLANTA JEWISH FILM FESTIVAL
Jan. 24-Feb. 15, 2018
ajff.org
STORY: Jim Farmer
PHOTO: Sara Hanna