Buckhead resident Jennifer Wiggin brings music education back to area youth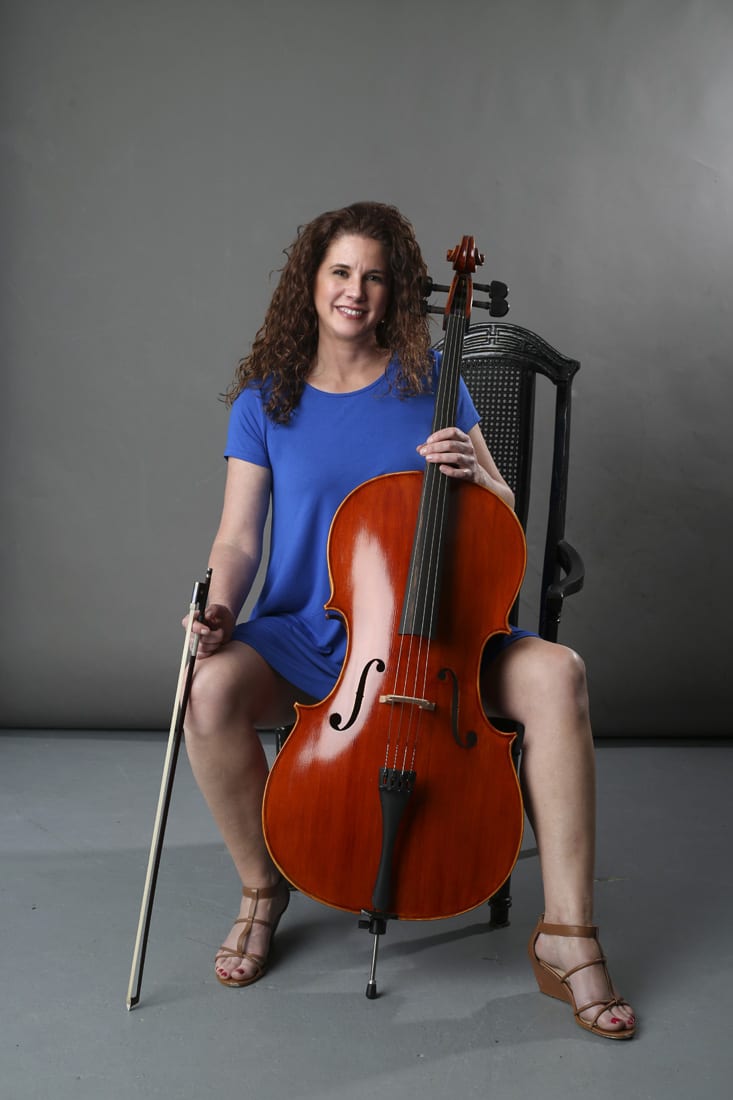 Jennifer Wiggin has been playing the viola since she was in the fifth grade. Today, she shares her love for the instrument, as well as the violin, cello and bass, with budding musicians as the executive director of Buckhead Strings, a local organization offering stringed-instrument lessons and camps to area youth.
A native of Arlington, Texas, Wiggin originally set out to be a musician. She received a bachelor's of music in viola performance from Texas Christian University and then a master's in the same field at Indiana University. She performed with several groups, including the Santa Monica Symphony and the Kaplan Quartet in Los Angeles. She eventually realized, though, that she didn't want to play in an orchestra setting the rest of her life. "It was competitive, with not many jobs," she recalls. After gigs working for a real estate developer and as a project manager, she wound up at the University of Southern California, where she received a master's in business administration and also met her future husband.
The couple moved to Miami in 2002, where Wiggin worked in the marketing department at the New World Symphony for a few years. She loved what she did. "Even though I wasn't in any of those orchestras, I enjoyed being able to passionately talk about the organization," says Wiggin. The pair moved to Atlanta in 2005. She was a stay-at-home mom for a number of years, then landed marketing jobs with the Children's Museum, The Galloway School and The Atlanta Opera.
The idea to start Buckhead Strings came in 2016. Her daughter, Julia, was taking strings education at her school, which was being offered to fourth and fifth graders, but it was the last year it would be available. Strings and band were being eliminated in the six public Buckhead schools.
"I found that all these kids were being displaced," says Wiggin. "They would have no group instruction until they got to seventh grade or had private education. My idea was to go through the after school programs." She was initially able to get Buckhead Strings into two of the elementary schools, Jackson and Sarah Smith, and over the last two years has gotten it into three others.
Buckhead Strings works as an after school enrichment program that ends with students eventually presenting a recital for the parents. The classes aren't free, but Wiggins does offer competitive rates, with scholarships available to select students.
Wiggin averages 4 to 10 students per class, with the violin being by far the most popular instrument. Since she and a fellow teacher play the viola, she does feel she has something of an inside edge with students who want to switch over. "So much depends on the kid's physique, though," says Wiggin. "The viola is a bit bigger."
New for the organization this year is a strings summer camp for youngsters in the third through sixth grades who have at least one year of experience playing their instruments.
Wiggin herself still performs as part of different ensembles here and there, but these days she focuses mostly on her work and her family, which includes a son, Alex. In an era when arts funding has decreased, her goal is to fill the gap left behind by the public school system. "I want to expand to all six schools in Buckhead and into private schools and churches and beyond. The sky is the limit. There's nothing else out there that satisfies that need like what we do."
BUCKHEAD STRINGS
770.367.7521
buckheadstrings.com
STORY: Jim Farmer
PHOTO: Sara Hanna