LAKE AND MOUNTAIN REAL ESTATE IS A HOT COMMODITY FOR NEARBY VACATIONS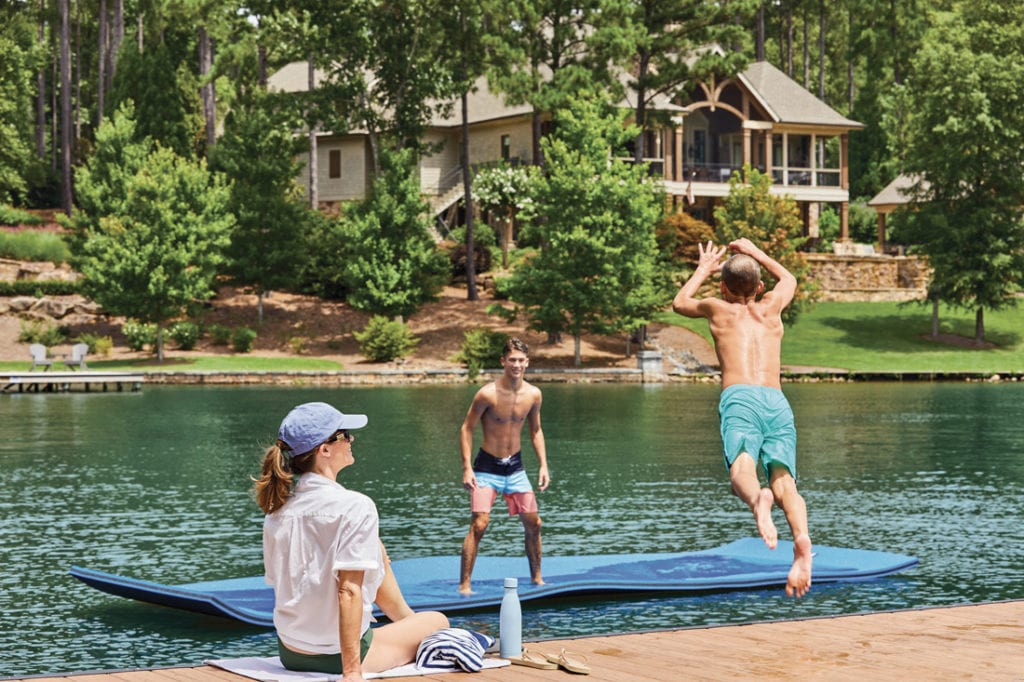 If vacations to faraway locales look less appealing right now, the mountain and lake regions a quick jaunt from Atlanta are perhaps the next best thing. Whether it's renting a mountain home or inking ownership of a lakefront retreat, Atlantans are doubling down on close-to-home getaways.
"With the advent of the COVID-19 crisis, purchasers want to find a way to enjoy life being outside," says Susan Verlander, managing broker of Marina Bay, a 386-acre gated community on Lake Lanier. "Today, buyers are adding to this desire the urgency to find a non-congested lifestyle within a close proximity of family members so they can social distance together."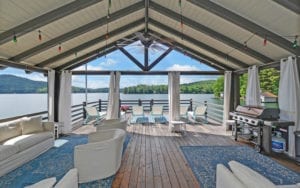 Life on the Lake
New inquiries at Marina Bay have tripled compared to the last two years, with more than 400 requests in the past 90 days. Verlander says the development's location midway between Dawsonville and Gainesville has garnered a lot of interest from Atlantans.
"Our location is considered one of our top selling features," she says, adding that buyers are looking for destinations that combine safety with outdoor pursuits and the benefits of living in a small community. Lakeside properties at Marina Bay have become gathering spots for multigenerational families who drive in from Atlanta to spend time together.
Michael McGaughey, an agent at Harry Norman's Luxury Lake and Mountain office in Clayton, Georgia, says the demand since March has been historic with most of the interest being in renting and purchasing lake homes. Rental inquiries have come mainly from Atlanta, but they've also received calls from Miami, New York and Houston. Rental supply on the water is tight because many of Rabun County's lakes have restrictions on short-term rentals. This may be why lake property sales in the area are surging.
"We've seen a real rush. There are 24 properties under contract in the $800,000 to $5 million range," says McGaughey, who notes how unusual that volume is for the market.
Brookhaven residents Sherri and John Dickens purchased a home on Lake Oconee in December 2019 after looking for about two months. Their agent, Margie Kopp Sorrell of Coldwell Banker, Lake Oconee, helped them snag a waterfront property that has become the Dickenses' favorite weekend getaway for their family.
"We love how convenient Lake Oconee is to Atlanta, and our neighborhood has been beyond welcoming and kind," Sherri says. "There's a small-town vibe that I love, and yet Instacart is available for those of us who need it."
Buckhead residents Yvette and Gary Lourie purchased their first Reynolds Lake Oconee vacation home in 1998 and are building a new home to be completed this year. The proximity to Atlanta, as well as the tranquility and variety of amenities available, has made it an ideal location for their second home.
"We raised our three kids in the first home. Because we were so close to everything, I could let them go explore without the usual worries," Yvette says. "There are also so many outdoor activities offered, like fishing, hiking, golfing, grilling outdoors—you name it, you can do it there."
About a 2 ½-hour drive from Buckhead, Lake Martin is another soughtafter lake destination just across Alabama's border. Rhonda Jaye, an agent with Lake Martin Realty, says sales during the pandemic have increased, and all rentals remain booked with the rush beginning in March versus the typical ramp-up in May.
"It's the perfect time for families to spend extended vacations and quality time together having fun while social distancing," Jaye says. "Finding a lake close to home means less travel time, more frequent visits and more use of the property." She adds that properties run the gamut from small condos to large family homes and encourages would-be buyers to investigate the regulations about renting before choosing a property.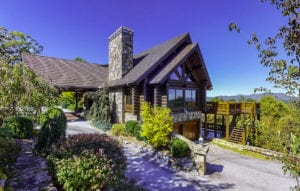 Mountain Moment
Kim Knutzen, associate broker at Ansley Mountain & Lake in Blue Ridge, says as soon as Georgia's shelter in place order was lifted, cabin rentals started spiking. That trend is often followed by sales when visitors fall in love with the area. "It used to be that certain price points would move quicker than others, but now it's price points across the board," she says.
Old Toccoa Farm, a gated community 5 miles from downtown Blue Ridge, has seen new construction pick up. "People have made the decision to spend more of their time in the mountains," says Peter Knutzen, Old Toccoa Farm managing partner.
Urbanites are also turning their attention to the mountains of western North Carolina, about a two-hour drive from Atlanta. Highlands and Cashiers, known as respites of cool weather during summertime, offer mountain surroundings and lake living on Lake Glenville and Lake Toxaway.
"The year-over-year numbers for the end of May show a significant increase in the number of closings in both the Highlands and the Cashiers markets," says Tricia Cox, broker at Highlands' Berkshire Hathaway HomeServices Meadows Mountain Realty. "The inventory of homes in both markets is also significantly lower than it was at the end of May 2019, which indicates that we may be rolling over to a seller's market, which we have not seen in many years."
Cox notes that national trends have shown a decline in buyers seeking vacation homes or investment homes—she says between February and April, the percentage of these buyers dropped from approximately 17% to 10%—but that the Highlands and Cashiers market is unique.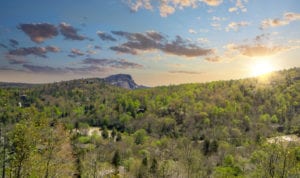 William Terry Potts of Country Club Properties, says the area doesn't often follow national trends. Recently, he's seen a quick pace of business, noting that "blue chip properties" near town with views or access to golf or water remain good sellers.
"We have had many people rethinking city life, and business has been brisk over the last few weeks since the stay-at-home order went to phase two," Potts says.
"New Normal" Vacation
Whether it's a mountain retreat or boating paradise, Atlanta's nearby mountain and lake real estate is appreciated now more than ever. As the close-to-home vacation continues to gain popularity, those who haven't yet jumped on the bandwagon may consider it before long.
"Many have commented on the buyer no longer feeling the 'let's wait' but rather 'let's stop waiting and begin enjoying life now,'" Verlander says. "The seriousness of all of the COVID issues is also making buyers want to go ahead and move to get closer to each other and be in each other's lives more."
---
WHAT TO KNOW
Sources weigh-in on what buyers should know before purchasing a vacation property.
SUSAN VERLANDER
Managing Broker, Marina Bay on Lake Lanier
"Always check for these three things: (1) Is the community financially stable and debt-free? Is cash flowing easily with the fees paid by the residents? (2) Is there any deferred maintenance they will have to pay into any time after becoming a resident or buying? (3) Is the community professionally managed or does the HOA do a good job at managing themselves if the developer is no longer the operator?"
YVETTE AND GARY LOURIE
Homeowners, Reynolds Lake Oconee
"Do your homework and know what you really want for your family. For us, it was helpful to determine what our goals were before buying a home to ensure that it has all the requirements we need. Finding the right agent is also key in navigating the process."
RHONDA JAYE
Realtor/Associate Broker, Lake Martin Realty
"When looking to buy a lake home, an experienced realtor can save you time and money. Knowing the lake and the product adds great value. All lakes are different, and there are things about each that could be very important to you when purchasing."
TRICIA COX
Broker, Berkshire Hathaway HomeServices Meadows Mountain Realty, Highlands
"The most important advice for someone purchasing a vacation property is to have a good understanding of how you intend to use the home and how you live when you are here. The answers to those questions will help a buyer decide which community is right for them."
---
REAL ESTATE RESOURCES
Tricia Cox
Broker, Berkshire Hathaway HomeServices Meadows Mountain Realty, Highlands
meadowsmountainrealty.com
Rhonda Jaye
Realtor/Associate Broker, Lake Martin Realty
lakemartinrealty.com
Kim Knutzen
Associate Broker at Ansley Mountain & Lake, Blue Ridge Mountains
ansleyatlanta.com/agents/kim-knutzen
Peter Knutzen
Managing Partner, Old Toccoa Farm
oldtoccoafarm.com
Susan Verlander
Managing Broker, Marina Bay on Lake Lanier
marinabayonlanier.com
Michael McGaughey
Realtor, Harry Norman, Realtors, Luxury Lake and Mountain
michaelmcgaugheyweb.harrynorman.com
William Terry Potts
Country Club Properties
ccphighlandsnc.com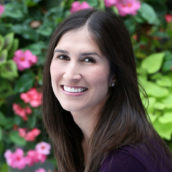 Giannina Bedford
Giannina S. Bedford is multi-faceted writer and editor. Her work covers design, travel, food and business. She's penned Simply Buckhead's home feature since inception and held a variety of editorial roles at the magazine. Her freelance work has appeared in Condé Nast Traveler, USA Today, Virtuoso Life, Hemispheres and TravelandLeisure.com. She also contributes regularly Atlanta Business Chronicle. Fluent in Spanish, Giannina was born in Miami and grew up in Brazil, Chile, Hawaii and Australia. She currently lives in Dunwoody with her two kids and husband.