Buckhead resident Elizabeth Schmitt sells candy charcuterie boards for every occasion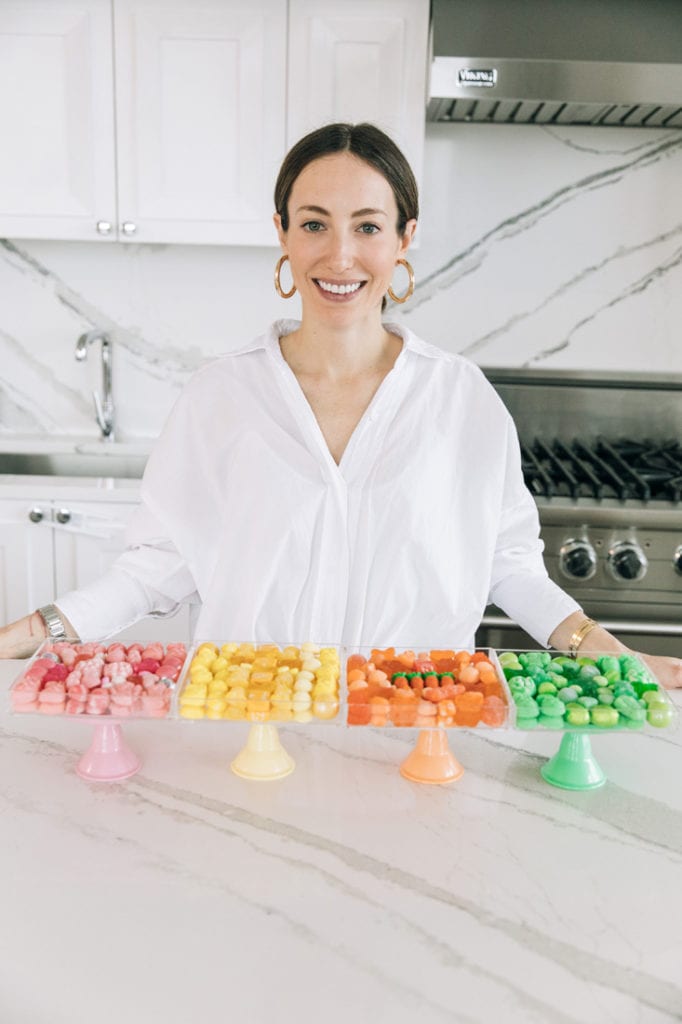 Cheese and charcuterie boards are a staple of group events, from house parties to weddings. Buckhead resident Elizabeth Schmitt took the idea a step further, using candy to provide a sweet touch. Her company, ATL Boards, creates themed "grazing boards" composed primarily of candy.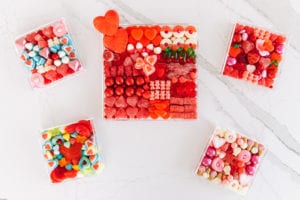 "It brings a smile to everyone's face," she says. "I'm trying to make the world sweeter, one board at a time."
She credits the competitive atmosphere of Rollins College in Florida, where she studied art history and later earned her MBA, for fostering her entrepreneurial spirit. Two years ago, after moving to Atlanta for her husband's job, Schmitt started putting together themed candy "charcuterie" boards for family and friends. At the urging of those who'd seen her work, she created an Instagram page and began selling to the public in October 2019.
Her boards come in three sizes and cost $45 to $140. She averages three to four sales a week but made 65 boards for Valentine's Day this year. From sports to Halloween to summer parties, theme options are endless. "One of the most rewarding things is seeing how excited people—especially kids—get when they see their board," Schmitt says.
We spoke to her to learn more.
How did you come up with the idea for ATL Boards?
I was looking for a new way to play with food styling. I've always loved fashion and styling clothes. I've always had a love of candy, so I started sourcing unique candy and playing with that.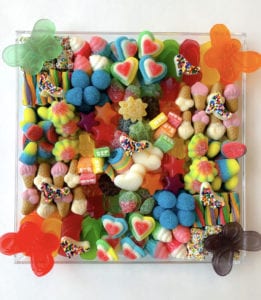 What kind of sweets do you use?
Sours, gummies, hard candy, gumballs and some chocolate. I've used gummy Legos, dinosaurs, robots, cupcakes, ice cream cones, chicks, flowers, cream filled licorice in bright colors and rainbow gummy eggs for Easter. I can tailor the candy to any theme or event.
What are some examples of boards you've created?
I did a mermaid-themed candy board using large lollipops without sticks, gummy mermaid tails and [candy in] shades of iridescent purple, blue and green. I did a Seattle Seahawks board for a bar mitzvah using foil-covered chocolate footballs and a unicorn themed board with gummy rainbows. Everyone I've worked with is amazing in letting me have artistic freedom.
What do you do for fun?
I love to experiment with cooking and baking. My whole family eats vegan at home. I make a vegan Caesar salad, chickpea curry and a lot of grain bowls. I bake with my [3-year-old] daughter. I just made a rainbow challah! I also love to walk the BeltLine on the weekends and visit all of the great restaurants. I take the Fast-Twitch [high-intensity interval] class at the Forum Athletic Club [in Buckhead], and I love to go to the High Museum. Atlanta has such great cultural things.
ATL BOARDS
atlboardsinfo@gmail.com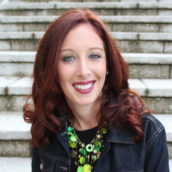 Carly Cooper
Foodie Tastemaker Columnist at Simply Buckhead. Contributing Editor at Atlanta Magazine. Restaurant Aficionado and Mother of Two.