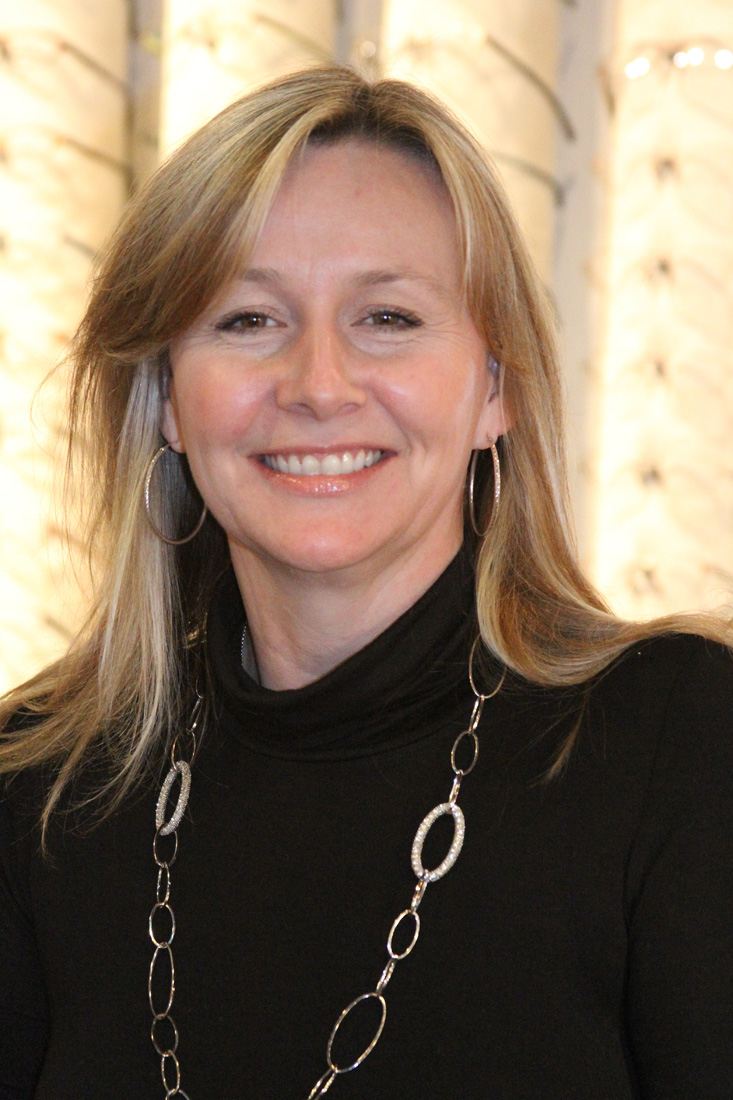 Wendy Salle's statement glasses elevate style.
Striking eyewear can amplify the wearer's style, much like fabulous clothing or a cutting-edge hairdo. British-born Sandy Springs resident Wendy Salle, 50, knows a thing or two about that, having owned Salle Opticians for nearly 30 years, 22 of them in Buckhead's Phipps Plaza. The shop, which will move to a new, high-tech retail space (also in the mall) later this year, has a reputation for exemplary service, an in-house lab to cut and fit lenses (a rarity) and hard-to-find, upscale brands including Dita, Blake Kuwahara, Tavat and Anne et Valentin. Here, she shares some of her spectacle secrets.
Do you wear glasses?
I do, but only since I was about 43. I had perfect vision up to that time! Salle Opticians is a little outside of the norm, as optical shops go.
What is it about your approach that sets you apart?
Back in the early '90s, the industry was changing in Atlanta. A lot of independent opticians and optometrists weren't surviving because they couldn't compete against the bigger chain stores. So we decided to pursue a niche that would set us apart by finding products that no one else was offering and also getting away from the "glasses in about an hour" model. You just can't do a good job in that timeframe. So we didn't try to compete with that style.
So you believe in taking the time to produce a hand-crafted product?
Absolutely! I think today, people cut corners in favor doing things so quickly. And a lot of people have had bad experiences in other places because of bad training and staff that are in a rush. I find that people appreciate good service and good quality, and they don't mind waiting a little while for it.
Most of us know about eye doctors, but what does an optician do?
Our specialty is on the lenses. We know them backwards and forwards. You'll come to us with a prescription, and we'll talk to you about your lifestyle and what you need the glasses to do. There are so many options that can fit a client's needs. We have an optometrist on staff as well.
Why are glasses such a style statement?
I actually sell a lot of glasses to people who don't need them because they like the look. They're so fashionable today. They're much more than just a medical device. Plus, there are so many different lines and some fabulous looks out there. Now we have such great technology, we can make the glasses look terrific in any prescription. Regardless what your taste in fashion or style is, we've got something that will go along with that.
Do you have any tips for getting out of one's comfort zone with frames?
You get used to seeing yourself a particular way, and it's hard to break out. But there are so many variations of color and style. Come in and try a few on. Once you get used to seeing color on your face, it's easy to accept it.
Do you recommend people have more than one pair?
Most of my clients have several pairs. It's almost the same as having "work clothes," and if you were going out, you'd have other clothes. People tend to match their eyewear to their looks, so it's not unusual for someone to have three or four different pairs.
What are some eyewear trends you anticipate for the fall?
Round is back with a vengeance. Rose gold is coming back, which is nice because everything's been platinum for so long. And I think we'll see bright colors year-round, rather than just in spring and summer.
What do a great pair of glasses say about someone?
If you have really good-looking eyewear on, it says a lot about you. I'd say that you have a distinct sense of fashion and an interest in the entire look.
SALLE OPTICIANS
Phipps Plaza
3500 Peachtree Road
Atlanta 30326
404.816.6266
salleopticians.com
STORY: Jennifer Bradley Franklin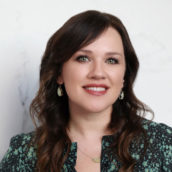 Jennifer Bradley Franklin
Senior Contributing Editor and Beauty Columnist at Simply Buckhead. Travel, Food and Design Writer and Author.