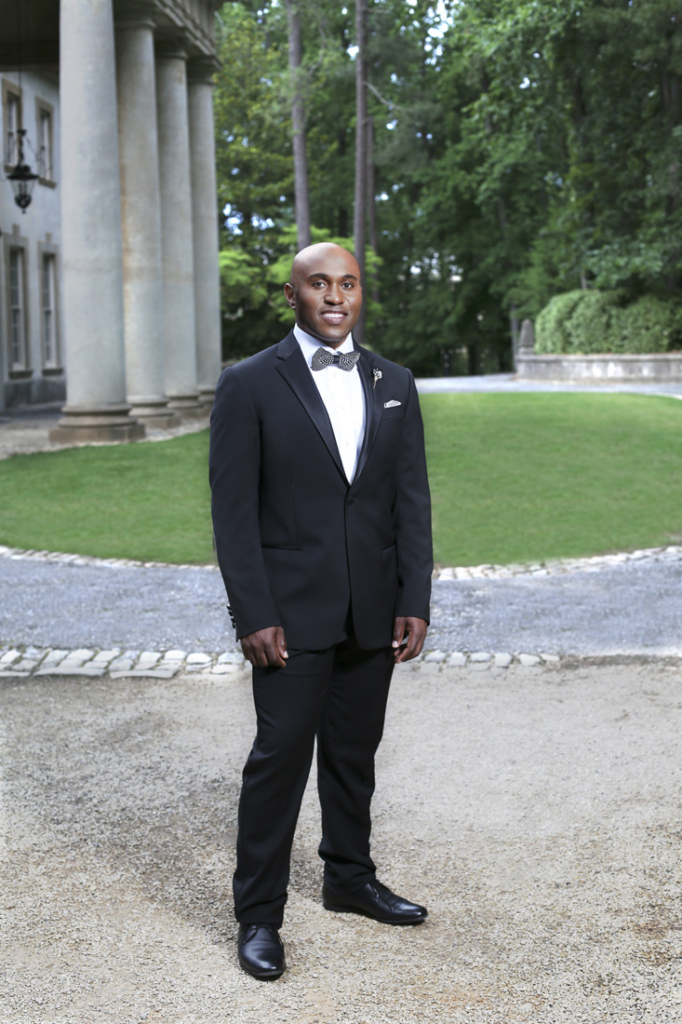 Julian Reynolds is an artist to his core. "I love the path of creating something," he says. The owner of Julian's Cosmetics and Skincare in Brookhaven isn't just a makeup artist, though. He studied visual and performing arts in his native Jamaica and New York, had a storied professional dancing career for 15 years and recently launched an acting career as a "side gig" (he's already appeared in "The Boss" alongside Melissa McCarthy, is featured on The CW's "Containment" and "The Originals" and is the lead in a new musical "The Promise" opening this month at Atlanta Workshop Players in Alpharetta).
Just dabbling isn't Reynolds' style. He throws his entire self into each project or career path. This fortitude is something he learned from his mother, who raised five children on her own. "My mom is just an amazing source of inspiration in my life. She made me the person I am today," says Reynolds, who left Jamaica for New York when he was 19 years old.
Through the 1990s, Reynolds performed all over the world with Garth Fagan Dance, a modern dance troupe based in Rochester, New York. At 30, he resigned in search of a more stable financial future. In 2006, he took a full-time position in retail at Kiehl's within Bloomingdale's in Manhattan. "Makeup artistry is something I fell into. But I naturally grasped the face as a canvas and that it's really just painting a picture," Reynolds explains.
What began as a job to make ends meet turned into a passion when he discovered that through makeup he could make a positive impact on the way a person feels. On one quiet day at the Bobbi Brown cosmetics counter at Saks Fifth Avenue, he encountered a badly burned shopper. "I invited her to sit down with me and did her makeup. When I gave her the mirror, she started crying. She said she never thought she could look this good again. I realized then that I could give through this art," Reynolds says.
After working in New York with several big beauty-brand names, including L'Oreal and Christian Dior, and following a year of traveling through Mexico, he decided on a whim to buy a house in Atlanta and move in 2010. Here, he first worked for Bobbi Brown at Perimeter Mall followed by Woo Skincare and Cosmetics in Buckhead.
Craving a beauty boutique of his own, in 2013, Reynolds opened Julian's Cosmetics and Skincare. "I wanted to create a place where people can find great makeup and medical-grade skincare—a nice,welcoming environment where you don't have to feel pushed to buy anything," he explains. Julian's carries seven skincare lines usually found only at dermatologist and plastic surgeon offices: Neocutis, SkinMedica and SkinCeuticals. He also offers high-end makeup such as Kevyn Aucoin, Jouer and Ellis Faas, and has two spa rooms for skincare treatments that pack a punch of active, medical grade ingredients.
The secret to his success? Reynolds says it's his honest personality. "I'm not going to sell you something you don't need. I will tell you what you need in the nicest way possible."
As for what the future holds, a makeup line of his own may be in the cards.
STORY: Karina Antenucci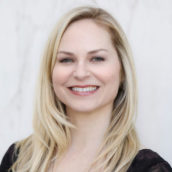 Karina Antenucci
Managing Editor and Wellness Columnist at Simply Buckhead. Blogger at Badass + Healthy.