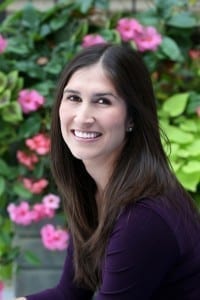 You can look at someone's resume and assume he or she has a lot going for them, but until you meet in person, it's hard to know the measure of his or her character. When I walked into this issue's cover shoot and met the individuals being featured in our Rising Stars story, it wasn't their Ivy League educations, million-dollar salaries or entrepreneurial ambitions that impressed me. Instead, it was their easy-going and positive natures (maintained through action-packed schedules and responsibilities) that convinced me they are people who will continue to succeed in their chosen paths— paths created through passion and perseverance.
After waking in the middle of the night with the desire to design dresses, Danielle Hosker launched fashion brand Mason Hosker, which has already been picked up by national retailer Rent the Runway. Dr. Darria Long Gillespie didn't let her diagnosis of autoimmune arthritis slow her down; instead, she used it to fuel her desire to help others overcome disease. A native of Jamaica, Julian Reynolds left home for New York at 19 to fulfill his dream of dancing professionally and now is an Atlanta business owner and actor. After a successful career in theater, Jenni Kopelman shares her love of the arts with children who suffer from autism. And Kent Bazemore took his dreams of becoming an NBA player from the small town of Kelford, North Carolina, all the way to the Atlanta Hawks, where, after just two seasons, he is already making his mark.
These are just some of the stories and people you'll learn more about in our cover feature. But don't let their accolades and degrees do all the boasting. Each of these Rising Stars carries themselves with an aura of positivity and gratefulness for their talents, and that is truly what makes them special.

Giannina Smith Bedford
editor@simplybuckhead.com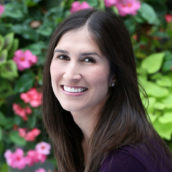 Giannina Bedford
Giannina S. Bedford is multi-faceted writer and editor. Her work covers design, travel, food and business. She's penned Simply Buckhead's home feature since inception and held a variety of editorial roles at the magazine. Her freelance work has appeared in Condé Nast Traveler, USA Today, Virtuoso Life, Hemispheres and TravelandLeisure.com. She also contributes regularly Atlanta Business Chronicle. Fluent in Spanish, Giannina was born in Miami and grew up in Brazil, Chile, Hawaii and Australia. She currently lives in Dunwoody with her two kids and husband.