Buckhead's top stops and shops for beauty
In the market for new beauty products? Whether you're restocking your makeup supply or stuffing loved ones' stockings with skin care must-haves, we're lucky that Buckhead is home to several retailers with options for everyone. Here, experts at four of our faves offer advice on buying beauty and what's hottest on their shelves this season.
AILLEA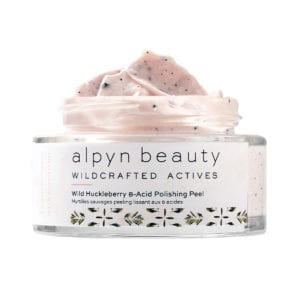 GO HERE FOR: Clean beauty brands such as Vintner's Daughter, Ilia, Maya Chia, Alpyn Beauty and Josh Rosebrook.
SHOPPING TIP: "The best way to shop for clean beauty is with brands or retailers that you really like and trust," says Kathryn Dickinson, founder of Aillea. "It took me years of research to be able to scan a label and know if it's clean, and I still need to research ingredients at times. The best way to transition to clean beauty is, as you run out of a product, simply replace it with something clean."
HOT PRODUCT: Alpyn Beauty's Wild Huckleberry 8-Acid Polishing Peel ($56) is a five-minute peel that uses eight natural acids to exfoliate dull, dry skin. Antioxidant-packed wild huckleberry and skin-refining wild white willow bark (nature's salicylic acid) help brighten your visage.
Aillea
3796 Roswell Road
Atlanta 30342
470.427.3992
aillea.com
---
SPA SYDELL INTEGRATIVE AESTHETICS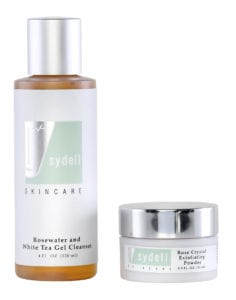 GO HERE FOR: Spa beauty brands such as Neocutis, Revision Skincare and Omni Bioceutical Innovations, as well as the spa's eponymous line, Sydell Skincare.
SHOPPING TIP: "Products sold in a spa use superior ingredients with fewer fillers but are also more specialized," says Nazar Agan, lead aesthetician at Spa Sydell Integrative Aesthetics. "When shopping for them, it is important to know what type of skin and what kind of concerns you have. Most of the time, people target texture, pigment or aging. A quick visit to a licensed aesthetician can inform you of your skin type, give you advice about troubled spots and apprise you of techniques and steps to keep you looking your best."
HOT PRODUCT: Sydell Skincare Rose Crystal Exfoliating System ($60) combines two products that work in sync to gently cleanse and exfoliate the skin with plant extracts, fine sugar and rose kaolin clay. Mix the Rose Crystal Exfoliating Powder together with the Rosewater and White Tea Gel Cleanser for a refreshing face scrub.
Spa Sydell Integrative Aesthetics
3005 Peachtree Road N.E., Suite E
Atlanta 30305
404.255.7727
spasydell.com
---
BLUEMERCURY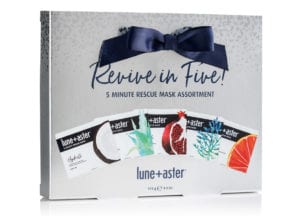 GO HERE FOR: Mainstream and boutique beauty brands such as M-61 Powerful Skincare, Lune+Aster, Biophile, Trish McEvoy and Oribe.
SHOPPING TIP: "The best way to shop beauty for your loved ones and friends is to consider their lifestyle," says Joseph Dugar, store manager at Bluemercury Buckhead. "For instance, looking for a gift for a mom of three with her kids all at home virtually learning? I would recommend a gift that provides all the essentials they need to pamper themselves in a short amount of time."
HOT PRODUCT: Lune+Aster Revive in Five! 5 Minute Rescue Mask Assortment ($32) is a limited-edition sheet mask set that includes five masks, each targeting a different skin care need: hydrate, soothe, detox, firm and nourish. This weekly self-care quickie is a great treat for you or gift for them.
Bluemercury
37 West Paces Ferry Road N.W.
Atlanta 30305
404.467.9100
bluemercury.com
---
WOO SKINCARE + COSMETICS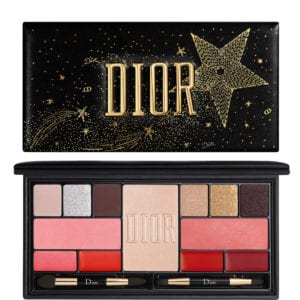 GO HERE FOR: Luxe beauty brands such as Westman Atelier, Dior, Chantecaille, Tata Harper and SkinCeuticals.
SHOPPING TIP: "Personally, I believe in the 'try before you buy' method, if at all possible. It's really the only way to see how a product is going to react on your skin, day and night during active and inactive times," says Linda Silber, co-owner and manager of Woo Skincare + Cosmetics. "There are many great products that will work really well on your skin and not so well on mine. Find someone you trust with your skin and let them guide you."
HOT PRODUCT: The Dior Sparkling Couture Multiuse Palette ($89) combines six eyeshadows, three blushes and four lip lacquers in one handy little case. Amp up the holiday glam with its metallic eyeshadows and bold lip colors or play with its pretty neutrals for a more natural look.
Woo Skincare + Cosmetics
3509 Northside Parkway N.W.
Atlanta 30327
404.869.0300
wooskincareandcosmetics.com
PHOTO: Sara Hanna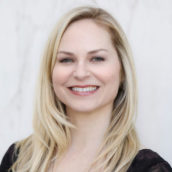 Karina Antenucci
Managing Editor and Wellness Columnist at Simply Buckhead. Blogger at Badass + Healthy.