THE LONG, TALL DRINK IN A COLD GLASS.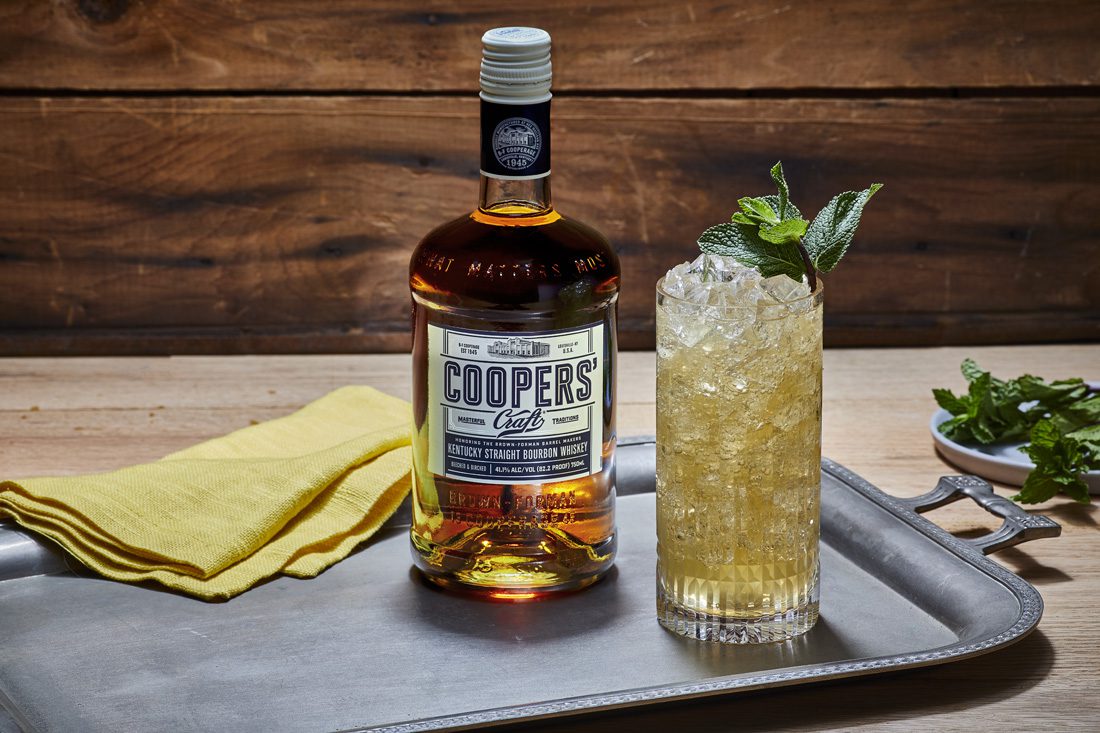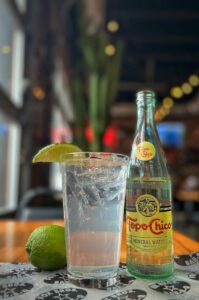 In a memorable moment in The Great Gatsby, set in a speakeasy cellar on New York's 42nd Street, the waiter inquires, "Highballs?" "Yes, highballs," agrees Jay Gatsby, the iconic character of writer F. Scott Fitzgerald's imagination. It's a drink that sets a scene. While its history is disputed, a highball combines a base spirit, alcoholic or non, with a larger portion of carbonated beverage. There are lots of variations, but a tall narrow glass packed full of ice is a constant for the classic. These are drinks you know: Scotch and soda, rum and Coke, vodka soda, Dark & Stormy (dark rum and ginger beer). They are easy to drink, light and refreshing, and more diluted than a standard cocktail.
The key to a perfect highball is finding complementary ingredients. No shaker required, just booze, ice, effervescence and perhaps a flourish of swizzling a bar spoon.
When you order a highball in Japan, it's implied that you want a whisky highball. Some drink historians say that beverage was created to be consumed while eating food. It's a lower-alcohol option that allows the flavor of whisky to be enjoyed without drinking it straight and continuing to sip it with a meal.
They are so ubiquitous there that you find highballs in vending machines, and bars are equipped with machines made with ingenuity that fuse quality and speed. One of those import-only Suntory Highball Machines is at Westside's Little Trouble, where it suits the futuristic vibe of the space. Up to four highballs have been on tap since opening. The difference isn't just speed; the machine pre-chills the liquor and hyper-carbonates the water for ice-cold enjoyment.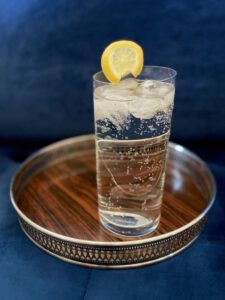 Sip on the salaryman classic of Toki whisky and soda or try All the Secrets, made with vodka, elderflower, lavender, lemon and butterfly pea flower tea, which lends slight earthiness and violet hue. Does it have five times the bubbles as the machine claims? We think so.
Ranchwater has long been a West Texas staple, but you can now find it on menus across the country, including our own Fox Bros. Bar-B-Q. The mix of tequila, sparkling mineral water (Fox uses Topo Chico) and lime is simple, light on calories and fizzy. A tall glass pairs dreamily with smoked 'cue as well.
The wine list is extensive at Lucian Books and Wine, but co-owner Jordan Smelt also includes the national drink of France as an aperitif to the composed menu and shelves of beautiful books. Absinthe-like anise flavored liqueur and soda water mingle in a cloudy, pale yellow glass of "Pastis and Fizzy Water." It's an easy-going mix to sip on while perusing.
KNOCK ONE OUT OF THE PARK
Cooper's Craft Kentucky Straight Bourbon Whiskey, an official sponsor of the Atlanta Braves, now has a branded bar along the firstbase side on the terrace level of Truist Park. To kick off the baseball season, Alicia Yandell, director of food and beverage for Hopkins & Company, created The Flying Highball. Swing by for one during a home game or make this crowd-pleaser at home.
Flying Highball
Serves 1
1 oz. Cooper's Craft Bourbon
½ oz. Cynar
½ oz. lemon juice
½ oz. honey syrup
1 dash bitters
3 oz. ginger beer
Combine all ingredients except ginger beer in a highball glass. Fill with ice. Top with ginger beer. Stir gently.
DETAILS
Fox Bros. Bar-B-Q
The Works
770.755.5099
foxbrosbbq.com
@foxbrosbarbq
Little Trouble
404.500.4737
little-trouble.com
@littletroubleatl
Lucian Books and Wine
404.549.2655
lucianbooksandwine.com
@lucianbooksandwine
Rumi's Kitchen
404.477.2100
rumiskitchen.com
@rumiskitchenofficial
Truist Park
404.588.9100
mlb.com/braves
@truistpark
Angela Hansberger
Drinks columnist at Simply Buckhead. Food, spirits, and culture writer.