Once a soccer player, Ben Owen now calls Atlanta his home and performing his profession.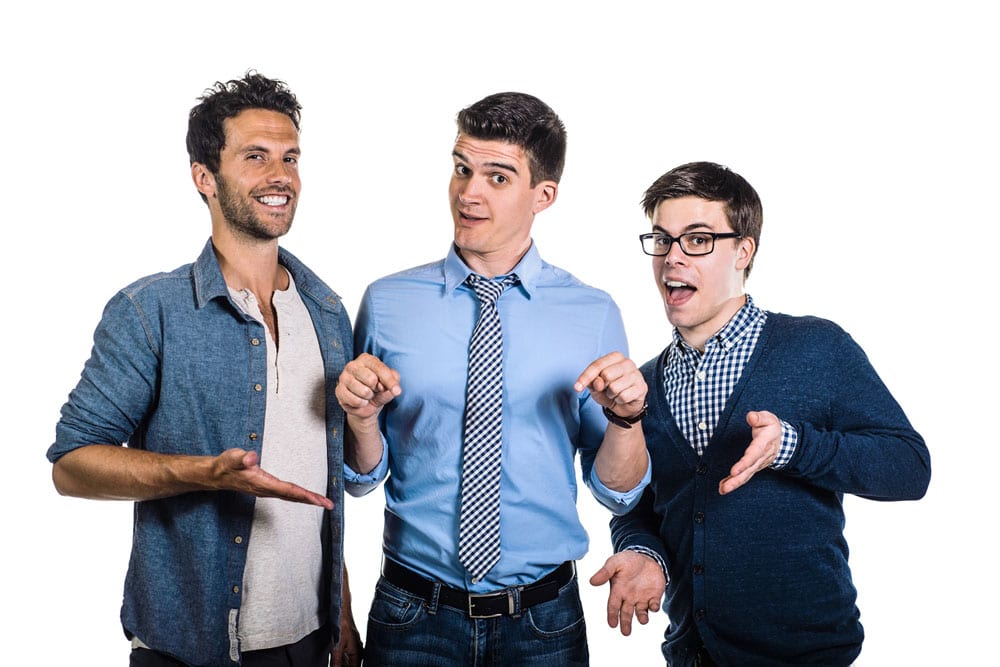 Ben Owen was always the class clown, making his fellow students laugh, yet becoming a performer was never something he envisioned. These days, however, it's his calling.
Although he recently moved to Suwanee, Owen lived in Buckhead for several years and still has a Brookhaven office. Both have been great locations. "I was in Buckhead the first three years I was in Georgia," he says. "I really enjoyed it—the arts scene, independent comedy shows, so much going on. Brookhaven seems like an up-and-coming area, a community that is emphasizing the idea of community."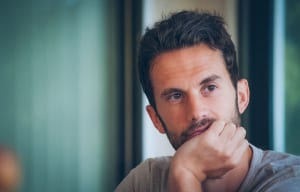 His trek into the entertainment industry has been an unorthodox one—after growing up in England he attended Florida's Rollins College on a soccer scholarship, moved back home when his student visa ran out, relocated to South Korea to teach English, met his future wife there and moved to Atlanta with her after she got accepted into law school at UGA. Since arriving almost five years ago he's had his hands in stand-up comedy, films and a pet project, a potential TV series called "Dream Writers." A modern day workplace comedy, "Dream Writers" posits a secret government agency that writes dreams for specific people, targeting them in the hope that what they dream will play out in real life. It's something he has been involved with now for 18 months. "It was conceived as a web series but we want to produce a pilot for TV," he says. "I was brought on as an actor but now I am the head writer. It spiraled out of control; we realized we could make it bigger and better. We started a Kickstarter campaign to raise money and make the pilot happen— and we were successfully funded at $75,000." Now that the project has been funded, Owen and his team are spending the spring casting, tweaking the script, securing locations and shooting the pilot so they can submit it to television networks.
The performer remembers his father being in theater the whole time he was growing up. Yet Owen's dreams were elsewhere. "When I was younger, my focus was sports," he says. "Like most English kids, I wanted to be a professional soccer player. I did school projects and people always thought I was funny, but I couldn't get involved in theater in Florida because I had the scholarship. Once I moved to Atlanta, I got involved in stand-up comedy." He co-founded a sketch comedy group, Kinda Sketchy, did some performing around town and soon had an agent. It was then that he began taking the craft seriously.
The blossoming TV and film industry has convinced him Atlanta is the right place to be. "It's changed so much," he says. "My aim was to do stand-up and move to California. In comedy, [performers] often move. The feeling in the acting world is to make people think they don't need to. To chase their dreams they don't have to uproot their kids and move. We want to make it so that all the best talent stays here. The tax breaks here have made it great to work here. I think Georgia is doing what it needs to keep that infrastructure."
His wife, Andrea, is not in the business. Owen cracks that she has the responsible career. "She is completely separate; she is doing something more sensible in the real world," he laughs. "She is now a lawyer. I am quite fortunate. I am a stay-at-home husband."
STORY: Jim Farmer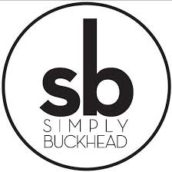 SimplyBuckhead
Simply Buckhead is an upscale lifestyle magazine focused on the best and brightest individuals, businesses and events in Buckhead, Brookhaven, Sandy Springs, Dunwoody and Chamblee. With a commitment to journalistic excellence, the magazine serves as the authority on who to know, what to do and where to go in the community, and its surroundings.