FROM FOOTBALL STAR TO ENTREPRENEUR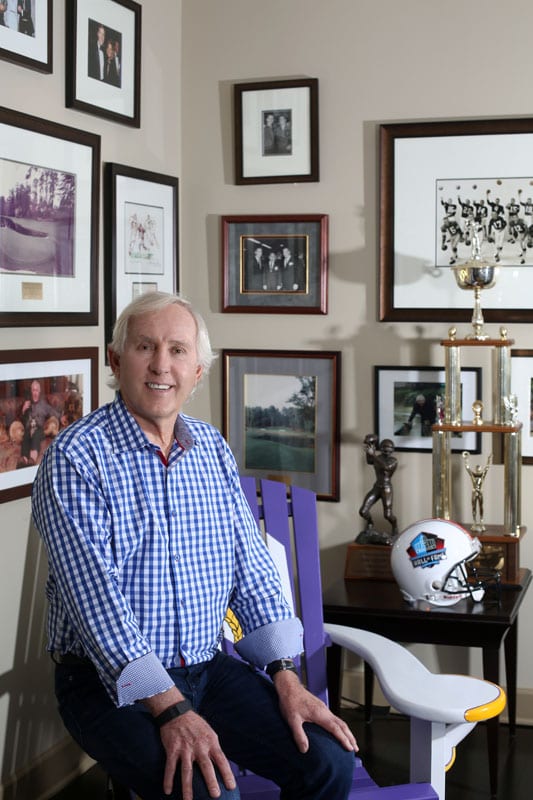 As a quarterback, he played college football for four years for the Georgia Bulldogs (winning an SEC Championship in 1959) and professional football for 14 years for the New York Giants and Minnesota Vikings. In 1986, he was inducted into the Pro Football Hall of Fame. Fran Tarkenton was known for rallying his teams to victory.
These days, Tarkenton, 75, works with different kinds of teams. He runs a number of businesses, primarily aimed at small business entrepreneurs. His GoSmallBiz and SmallBizClub provide tools and services for start-ups. Tarkenton's companies are one-stop shopping for mentoring, building and maintaining websites, handling social media, devising business plans and more. He and his children Matt and Angela help run Tarkenton Financial, an insurance company that specializes in retirement planning for individuals over the age of 50, and daughter Hayley handles social media for all the divisions. (Tarkenton's wife, Linda, has a hand in the company too, but is not technically an employee.) With the three businesses, Tarkenton has clients all over the country.
In the last month, he's also launched a Tarkenton Institute/Terry School of Business certificate program, via his alma mater, the University of Georgia. It's an online, 60-hour program, which he calls a mini MBA. It's vital for entrepreneurs to learn as much as possible, he feels. "The more education and learning you have, the easier it is to find a job and grow your business," he says.
Determining why owners are starting their business is helpful to them. "What is the mission of business? It's to help people, to solve problems, to tell the truth, and to listen to people and see what they want. Most people think it is to make money. People do business with those they trust. If you just want to make money, you compromise your principles," he says.
Tarkenton doesn't believe the mission of life is to work 40 years and then retire. It's to do for others. "If you have your health, why would you want to stop? I have more ability to help more people at 75 than I did at 35, 45 or 55. I have more knowledge. People doing worthwhile things don't stop; they stay active and give back more than they are getting. I deal with my family and friends and business 24/7. I enjoy it all. Do I like playing golf better than being in my office? No, I enjoy the interaction, working with people and campaigns and platforms."
He's lived in Buckhead since 1970. He calls Atlanta the world's best big city to live in—and the best part of Atlanta, he feels, is Buckhead. He stays fit by walking two to three miles a day, six times a week, and eating healthy.
Tarkenton still watches football, but these days, with his HD bigscreen TV, he can stay at home and feel like he is almost there. The game of football has changed some, but not fundamentally, since he was a player. "It's not a lot different," he says. "It's the same dimensions, the same rules. Teams win, individuals don't. You have to have a team and respect for each other. It's a culture for caring for each other. If you don't do that, you don't win in college or professional [football] or in life.
STORY: Jim Farmer PHOTOS: Sara Hanna
---
[ BEHIND THE COVER ]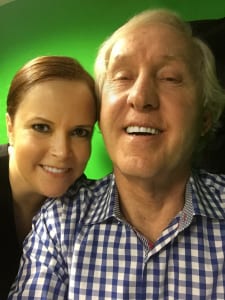 This month's cover shoot features Fran Tarkenton, one of the NFL's all time greats and the owner of three businesses, who, at age 75, shows no signs of slowing down. Behind the scenes and in front of the camera Tarkenton perfectly personifies a dedicated "Golden Years Go-Getter," taking a quick break from the photo shoot for a pre-scheduled conference call. He spends most of his days working in a Buckhead office surrounded by his sports memorabilia (including a Most Valuable Player statue from the 1965 Pro Bowl) and framed photos of him with three U.S. presidents (Gerald Ford, George Bush Sr. and George W. Bush), quarterback Johnny Unitas, football coach Don Shula and a Life magazine photo of the 14 starting quarterbacks in the NFL for 1961, Tarkenton's rookie year. For our cover image, photographer Sara Hanna stripped away the backdrop and shot the footballer in a blank studio, capturing the man behind the sports legend. Although he's no longer hitting the field in front of massive roaring crowds, Tarkenton continues to throw touchdown passes in work and in life.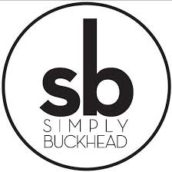 SimplyBuckhead
Simply Buckhead is an upscale lifestyle magazine focused on the best and brightest individuals, businesses and events in Buckhead, Brookhaven, Sandy Springs, Dunwoody and Chamblee. With a commitment to journalistic excellence, the magazine serves as the authority on who to know, what to do and where to go in the community, and its surroundings.