Fueled by a drive to open the art world to all, these nonprofit spaces are noted for giving many emerging artists their starts.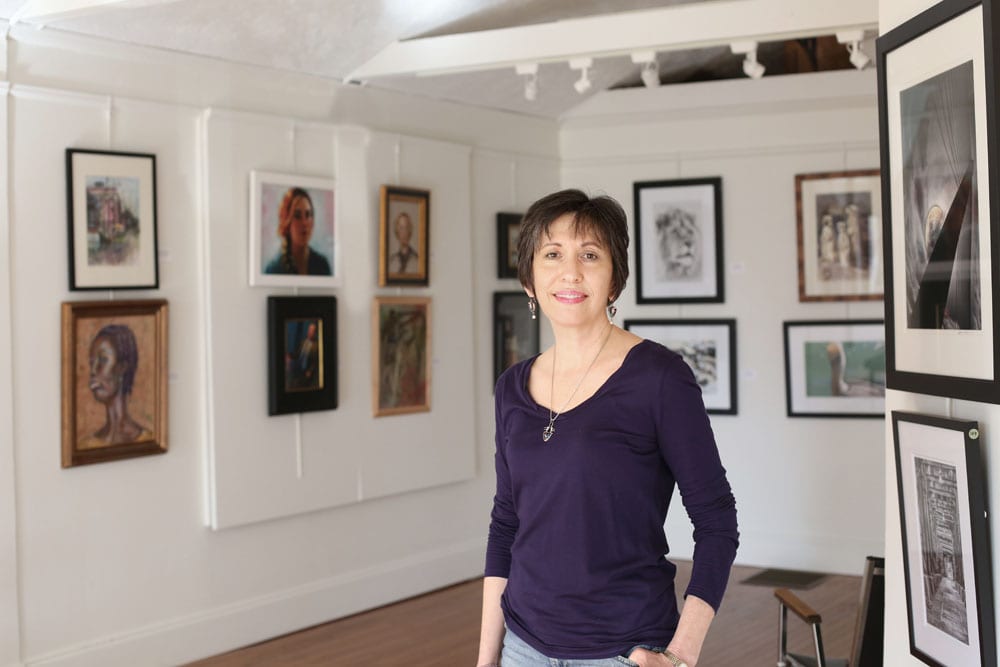 ATLANTA ARTISTS CENTER
Shady Grandview Avenue is home to this artists' organization that began in 1954. In the 1960s, members pooled their resources to buy the beige bungalow where they host monthly juried shows. Over the years, the space has been renovated to enhance the vaulted ceilings and natural light that support the artwork. A few years ago, a working studio was added on so members have a place to work and the public can take classes. But the main objective of the nonprofit is to provide a place to showcase members' works that include almost every medium. "A lot of people join just so they can have their art shown here," says President Evelyn Breit, a Sandy Springs figurative artist who works in pastel, oil and graphite. "Once a year, we have a show open to anyone, and that brings in new artists who often decide they want to become members." The group also offers financial assistance to artists and sponsors community outreach programs such as lectures and workshops. And they give an annual scholarship to a promising Georgia State University art student who gets a solo show as part of the award. "We've been an incubator for talent and a way for artists to build resumes and network," Breit says. "Yet we're still a little hidden gem nestled in the heart of Buckhead."
Atlanta Artists Center
2979 Grandview Avenue
Atlanta 30305
404.237.2324
atlantaartistscenter.org
---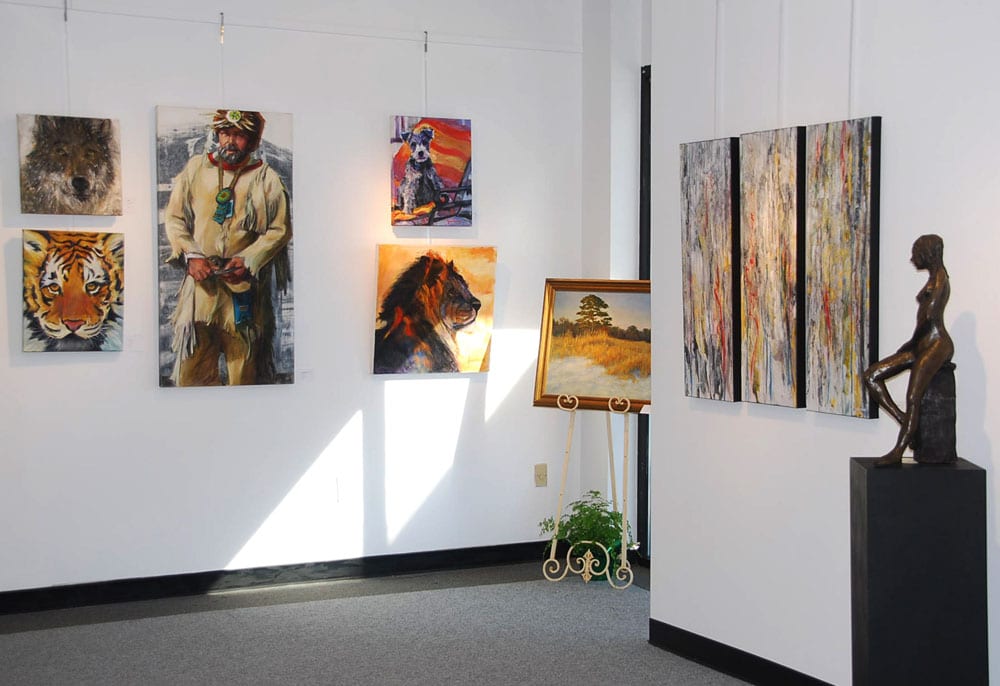 ARTISTS ATELIER GALLERY & STUDIOS
A group of artists who had been sharing space and offering mutual support in the 1980s formalized their connection in 1991 by forming this cooperative in a space on Collier Road. In 1998, they moved to Miami Circle where they installed a gallery area to showcase their photos, paintings and sculptures. Today, the 15 member artists who hail from around the metro area open their spaces to the public each month during the third Saturday Art Stroll along the street. Toby Rosing, a painter who acts as the group's treasurer, says the group recently began hosting shows by artists who are not members as a way to invite more people into the space. Some of those shows have raised money for worthy causes; one exhibit earlier this year featured photos by a physician at Emory Hospital who donated the sales proceeds to Doctors Without Borders. "We don't charge these artists to come in because it helps us spread the word about the work we're doing," Rosing says.
Artists Atelier Gallery & Studios
800 Miami Circle, Suite 200
Atlanta 30324
404.231.5999
artistsatelier.com
---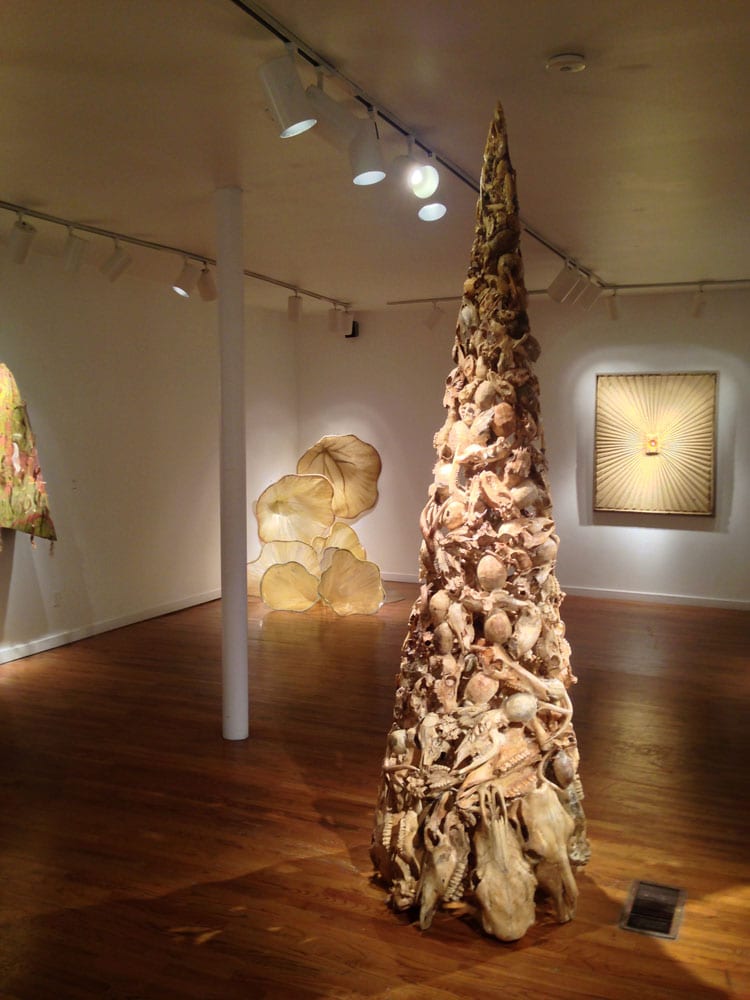 CITY GALLERY CHASTAIN
The city's Office of Cultural Affairs launched this gallery in 1978 as another way to put visual arts on the public's radar. That remains its focus, says Director Karen Comer Lowe. "Our sole mission is not to sell art but to build an experience for artists and patrons. We put together exhibitions by regional and national artists for the education of the public." Because the gallery is part of the larger Chastain Arts Center, it often features the work of instructors and students studying painting, printmaking, jewelry making, pottery and more. "We also look for artists in the community who are showing professionally," Lowe says. "We just closed a solo exhibition by Michael Murrell, a local sculptor who has worked in the community for more than 30 years. Last summer, we staged Selfie, the Art of the Self-Portrait that looked at the selfie through the perspective of Atlanta artists." While some of the exhibited works do sell, Lowe stresses that education is the prime directive. "I'm very passionate about art," she says, "and really serious about bringing the art world to this gallery where more people can see it."
City Gallery Chastain
135 West Wieuca Road N.W.
Atlanta 30342
404.252.2927
ocaatlanta.com/chastain
---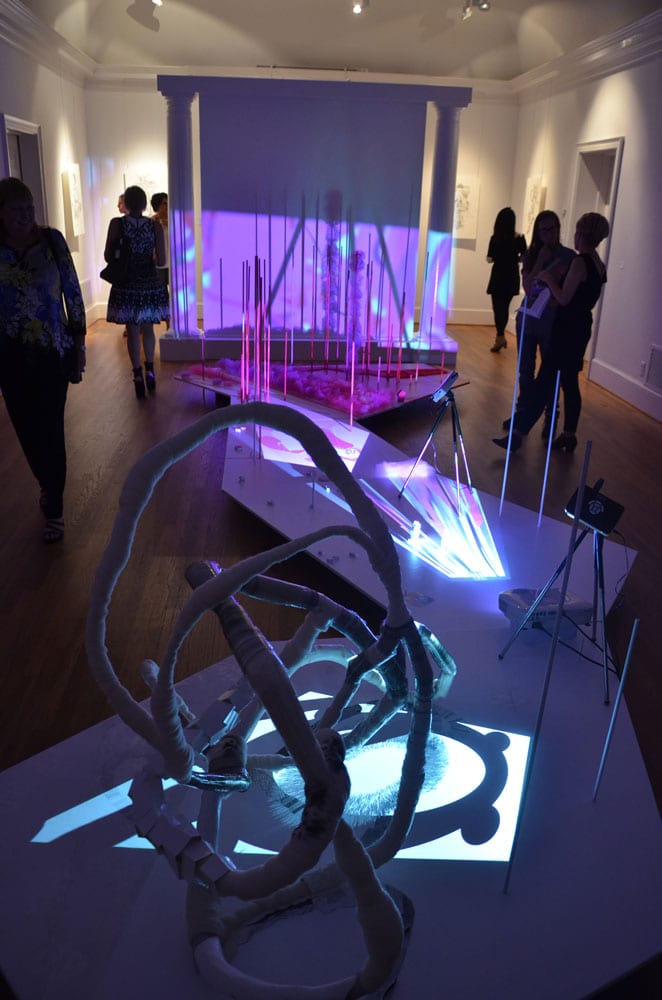 photo credit "Bojana Ginn"
THE SWAN COACH HOUSE GALLERY
This year marks five decades dedicated to enhancing the Atlanta arts scene. Established in 1965, the Forward Arts Foundation traces its roots to the same culture-minded organization that laid the groundwork for the High Museum. After that Midtown facility was built, Foundation members opted to rent space on the grounds of the Atlanta History Center for their gallery, gift shop and restaurant. "Their love of art came from a philanthropist's perspective," says gallery manager Karen Tauches. "They wanted to give back to the arts, so when they built this gallery in 1985, they began bringing in shows from Boston, London and Paris." Eventually the focus expanded to include the city's growing art community. "Now we're extremely inclusive and have become a center for traditional and contemporary emerging artists," Tauches says. "We show everything from traditional landscapes to the very cutting-edge contemporary." The gallery hosts seven shows each year and features artists' works year-round in the gift shop. The nonprofit also gives annual awards to emerging artists. This year's winner, Amandine Drouet of Ormewood Park, will have a solo show, Plastique, running through May 27. "Her work is all made of recycled plastic," Tauches says. "That's an example of how varied everything is here. We have folk art, textiles and artwork from people all over. Sometimes it feels like a trading post, which Buckhead was in the earliest times. We still service a lot of different tastes." Adjacent to the gallery, the Coach House gift shop is stocked with many one-of-a-kind items, from painted dishware and handmade jewelry from local artisans to fine linens and home accents.
The Swan Coach House Gallery
3130 Slaton Drive N.W.
Atlanta 30305
404.266.2636
swancoachhouse.com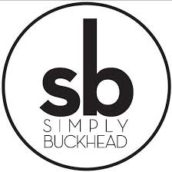 SimplyBuckhead
Simply Buckhead is an upscale lifestyle magazine focused on the best and brightest individuals, businesses and events in Buckhead, Brookhaven, Sandy Springs, Dunwoody and Chamblee. With a commitment to journalistic excellence, the magazine serves as the authority on who to know, what to do and where to go in the community, and its surroundings.