Buckhead author offers tips for getting what you want.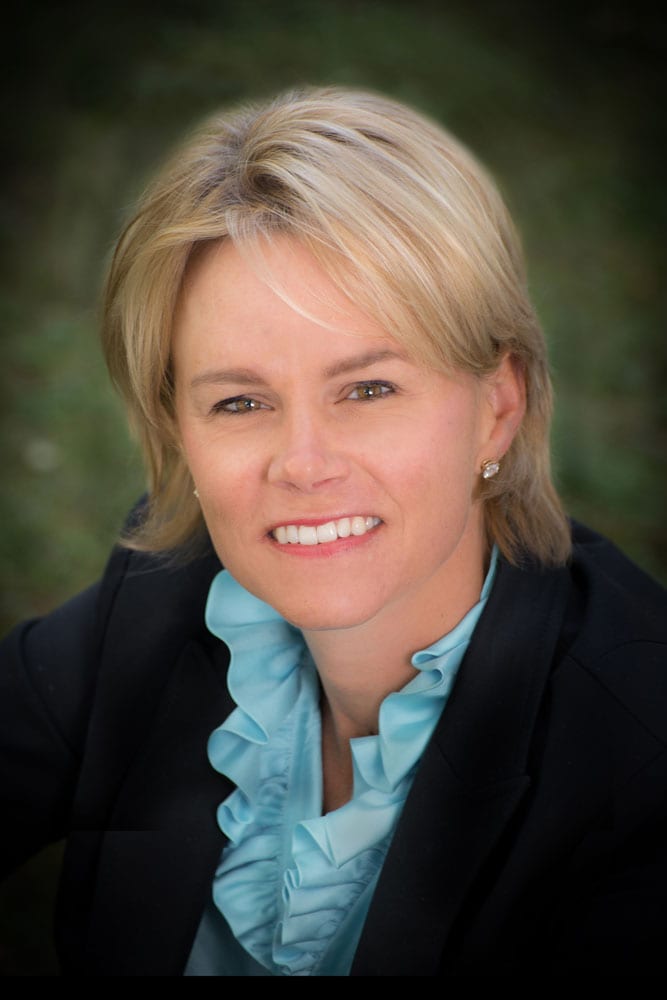 If there's something missing from your life, chances are you've overlooked a key pathway to getting it. Former sports agent-turned-author Molly Fletcher has seen the scenario play out in business and personal situations, and as her motivational books advise, the solution is often as simple as just asking.
"Especially for women, it's important to have the courage to ask for what you want," says Fletcher, a Buckhead mom and head of her own consulting firm, the Molly Fletcher Company. "So often, people think asking means being adversarial, but negotiation is really a conversation."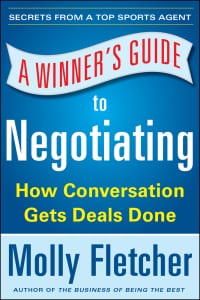 Fletcher's third book, A Winner's Guide to Negotiating: How Conversation Gets Deals Done, was published by McGraw-Hill last September with a range of suggestions for getting those conversations going. Her expertise is built on a successful career as a sports agent, working for 14 years with major-league stars such as Braves pitcher John Smoltz and manager Bobby Cox and negotiating more than $500 million worth of deals.
"This book is so needed because it focuses on a very different approach," she says. "Negotiation is really anchored by relationships, and you can keep the conversation going from those relationships."
Given her background, it's not surprising that Fletcher relates examples of negotiated business contracts, but getting what you want isn't only about job advice.
"You can deploy this model whether you're negotiating a discount on orthodontic work for your children or a raise—it's really for anything you want to ask for."
Among Fletcher's top tips: Embrace the pause in the conversation, and let the other person do the talking. Develop 360-degree awareness to understand what's driving the situation. Ask in confidence. And know when not to ask.
"It's a process, and I want to encourage people to practice," Fletcher says. "The more we do it, the easier it becomes."
Fletcher adds the lessons on negotiating to other strategic suggestions for success mapped out in her first two books, The Business of Being the Best: Inside the World of Go-Getters and Game Changers (December 2011) and The 5 Best Tools to Find Your Dream Career (October 2013). Her practical and encouraging advice has made her a hot ticket on the talk circuit, where she has delivered advice to more than 300,000 listeners since launching her own company in 2010. The busy schedule is juggled around working on her next yet-to-befocused book, being a spouse and managing the busy lives of three daughters— 12-year-old Emma and 11-year-old twins Meg and Kate. But it's work she savors for the best reason: "It's a lot of fun."
A WINNER'S GUIDE TO NEGOTIATING: HOW CONVERSATION GETS DEALS DONE is available on amazon.com and Fletcher's website, mollyfletcher.com.
Listen to Fletcher's words of advice live at the 2015 Judson Women's Leadership Conference on June 24, 9 a.m. to 4 p.m. at the McCamish Pavilion at Georgia Tech.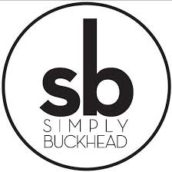 SimplyBuckhead
Simply Buckhead is an upscale lifestyle magazine focused on the best and brightest individuals, businesses and events in Buckhead, Brookhaven, Sandy Springs, Dunwoody and Chamblee. With a commitment to journalistic excellence, the magazine serves as the authority on who to know, what to do and where to go in the community, and its surroundings.