SABRINA DAVIS CELEBRATES 15 YEARS OF BRINGING SO-CAL FASHION TO BUCKHEAD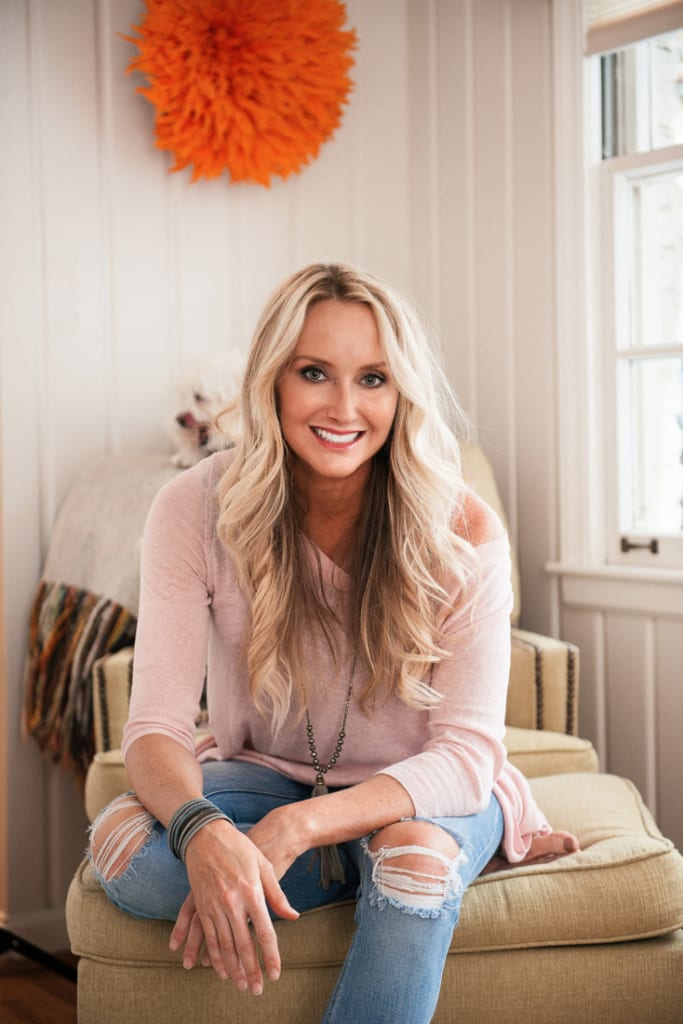 STORY: Jennifer Bradley Franklin
Spend a few minutes chatting with Sabrina Davis, and it's easy to see why she's celebrating a big milestone as a Buckhead business owner. Her breezily cool style and friendly, open manner put her customers— many of whom have become friends—at ease.
The Miami Beach native pingponged between Los Angeles and Atlanta during her 20s, before settling in Buckhead to be close to family. The polished 46-year-old opened Brina Beads in West Buckhead Village 15 years ago, selling jewelry-making supplies and hosting workshops. "I brought in two mannequins to display jewelry, but I didn't want them to be naked," she says with a laugh. "So I put clothes on them, and people kept trying to buy my clothes off of the mannequins."
The discovery that Buckhead shoppers were clamoring to emulate her style led her to open Range Boutique in 2007, stocking it with a blend of dresses, tops, denim, accessories and jewelry from both West Coast and local designers. Though her feet are firmly planted in Buckhead, she travels to California three to four times a year to source new items. She even spends a month in San Diego each summer to stay connected to her beach roots.
How does the California style sensibility play into Range Boutique?
When I first moved here, I was used to a relaxed, comfortable, chic style. I felt like we were lacking that in Atlanta. So when I started Range, I brought in almost all California designers, but I streamlined it for Southern women.
Is Range's effortlessly cool collection a reflection of your own fashion sense?
This isn't phony; it's really my lifestyle. I'm busy all the time, but I've always been a little lazy about getting ready. I don't want to think for longer than two minutes about what I'm going to wear. I prefer effortless style. People will stop you and say "I love that" because you're comfortable, and it shows that you feel good.
Who are the "Style Rangers"?
That's my favorite thing. Every six months, we pick 12 clients to be our models for an online media campaign. We pick different ages, lifestyles and looks. We hire a professional photographer, do their hair and makeup, and for a day the Rangers get to feel like supermodels. It's really fun. A lot of people watch the campaign because they like to see their friends.
Are the local jewelry designers you carry a nod to where you started with Brina Beads?
Absolutely. The majority of the designers we carry either worked for me or taught classes at my store. When somebody comes to show me a line, it has to be impressive, because I worked in that industry for 14 years. Many of our designers learned how to make jewelry and bought their supplies from Brina Beads.
Why is this line of work so fulfilling?
I want a client to feel the best she's ever felt [in our clothes]. I have a million stories of people coming back and telling me that's what happened. So I know I'm doing it right.
RANGE BOUTIQUE
3872 Roswell Road N.E.
Atlanta 30342
404.816.8230
rangeboutique.com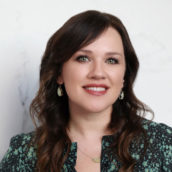 Jennifer Bradley Franklin
Senior Contributing Editor and Beauty Columnist at Simply Buckhead. Travel, Food and Design Writer and Author.