Get your grooming products as you shop your local Whole Foods

STORY: Karina Antenucci
In the past, you might have heard Whole Foods referred to as "Whole Paycheck," but the grocery store known for its organic selections and high quality standards has a surprisingly affordable beauty aisle. In it, you'll find your favorite natural beauty brands that you may typically buy from low-budget retailers such as Target, as well as cult brands that can usually only be found at specialty retailers. Save yourself a trip or time online shopping and get your beauty fixes and healthy eats in one stop. It's also worth noting that while there are no mandatory government standards for using the word "organic" on body-care products, Whole Foods sets its own high standards. Here are a few of our favorite items from the beauty aisle of the Buckhead Whole Foods.
Thayers Cucumber Witch Hazel Toner ($10.99) above
This gentle, alcohol-free toner smells like a real cucumber, though it's likely the organic aloe vera that provides the soothing scent. A refreshing skin-routine essential, it uses organic witch hazel and grapefruit seed extract to balance your skin's pH after cleansing or a workout. It is sulfate, phthalate, dye, paraben, formaldehyde, fragranc and aluminum-free.

Trilogy Rosehip Oil, Light Blend ($27.99)
While this popular face oil isn't the cheapest on the market, it is on the lower end when compared to some of its competitors and what it offers (certified natural and non-GMO ingredients, recycled packaging and ethical trade practices, to name a few things). What's more, a little—a few drops at a time—of the lightweight seed oil goes a long way to hydrate your skin and combat fine lines with essential fatty acids from rosehip, cranberry, jojoba and grapeseed oil, and the antioxidant lycopene from tomato.

Acure Brilliantly Brightening Facial Scrub ($9.99)
A gritty scrub for all skin types, it sloughs off dead skin with sea kelp, French green clay and lemon peel, detoxifying your pores without stripping your skin of moisture. Use a dime-sized dollop two to three times per week; despite the frequency, the product will last several months. Plus, you can't beat that price tag.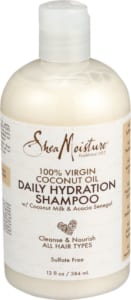 Shea Moisture 100% Virgin Coconut Oil Daily Hydration Shampoo and Conditioner ($11.99 each)
Sometimes natural shampoos and conditioners smell amazing, but just don't make your hair feel right. That's not the case with this duo. Great for daily use, they work well on curly, dry and fine hair, and offer both a great aroma and superb conditioning—all without chemicals. The products use a blend of virgin coconut milk and coconut oil, shea butter and Acacia senegal, and are sulfate-free.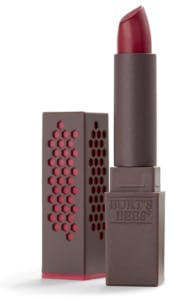 Burt's Bees Brimming Berry Lipstick ($11.49)
This moisturizing lipstick goes on smoothly with a creamy texture that leaves behind a jewel-toned berry kiss. It's formulated without the petrolatum, phthalates, synthetic fragrances, sodium lauryl sulfate (SLS) and parabens that are found in a lot of traditional lipsticks, and instead uses red raspberry oil, beeswax, vitamin E and moringa oil to nourish your pucker.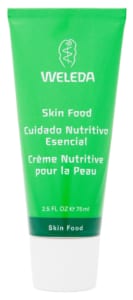 Weleda Skin Food ($18.99)
A dream for dry hands and body parts, this thick moisturizer does exactly what its name suggests: feeds your skin with a hydrating blend of beeswax and oils such as sunflower and sweet almond. Calendula and chamomile unite to offer a subtle, calming botanical scent. And you can rest assured that it's free of synthetic fragrances, colorants, preservatives and mineral oils.
WHOLE FOODS
77 West Paces Ferry Road N.W.
Atlanta 30305
404.324.4100
wholefoods.com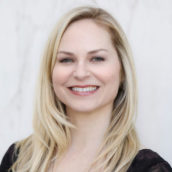 Karina Antenucci
Managing Editor and Wellness Columnist at Simply Buckhead. Blogger at Badass + Healthy.