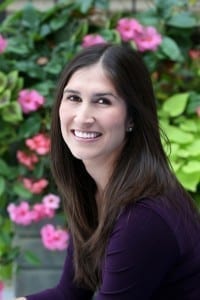 By the time I was 13 years old, I'd lived in three countries, attended seven schools and resided at nine different addresses.
When I tell people the exotic locales I've called home—Brazil, Chile, Australia, to name a few— they respond with awe. Moving around made for an incredibly educational childhood, but I do feel a slight pang of jealousy when I hear someone tell me about friends and neighbors they've known for decades or a house they grew up in. When you stake your ground in the same town for generations, there is a historic foundation that you don't get being a nomad.
The Buckhead families featured in this issue's cover story are the quintessential example of this. Some of their relatives arrived in our community nearly a century ago. They succeeded in creating fruitful family and business lives and stayed put. Through the years, they watched Buckhead change drastically from rolling meadows to a metropolis, remaining in love with it all the same.
Clay Rolader traces his Buckhead family history as far back as the 1820s. His ancestors were pottery makers and, in the 1920s, established the Rolader Spring Water Company. Three generations of Roladers were raised in a cabin located at the intersection of Moores Mill Road and Northside Drive that, until recently, was on display at Atlanta History Center. Dudley Ottley recalls playing with his brother on his grandfather's farm, where Lenox Square sits today. Mark Boomershine's grandfather became the owner of Boomershine Pontiac in 1929, which remained in the family until 1999. Our cover family, the Bells, settled in Atlanta in the early 1900s, eventually making their way to Buckhead. Today, Allen Bell regularly drives by the home that his great-grandfather built on Argonne Drive where the same oak trees remain a century later.
These are just some of the remarkable stories you'll read in our cover story. In this issue we also highlight Buckhead's stalwart family-run businesses. These are narratives I can't claim for my own local history. So far, I've lived in Atlanta for almost a decade—the longest I've settled anywhere. It's not epic compared with the chronicles of the families mentioned above. But, for this wanderer, it's a good start.
Giannina Smith Bedford
editor@simplybuckhead.com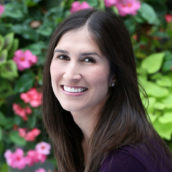 Giannina Bedford
Giannina S. Bedford is multi-faceted writer and editor. Her work covers design, travel, food and business. She's penned Simply Buckhead's home feature since inception and held a variety of editorial roles at the magazine. Her freelance work has appeared in Condé Nast Traveler, USA Today, Virtuoso Life, Hemispheres and TravelandLeisure.com. She also contributes regularly Atlanta Business Chronicle. Fluent in Spanish, Giannina was born in Miami and grew up in Brazil, Chile, Hawaii and Australia. She currently lives in Dunwoody with her two kids and husband.