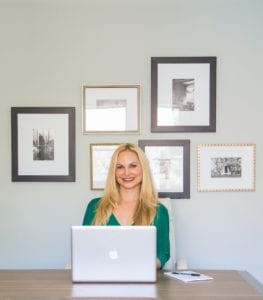 The official start of summer may be more than a month away, but it feels like it's been on the brain for a while. We're all ready for a dose of summer fun, aren't we? From gearing up for standup paddleboarding adventures with the products in Lauren Finney Harden's Approved story to choosing sleepaway camps for your children in Giannina Smith Bedford's Kids column, in this issue, we'll help you prep for summer activities. Plus, travel is back in full force, and our writers explore three noteworthy destinations. For those focused on the home front, Amy Meadows offers insights in our new Strategies column on key things to know if you've been contemplating installing a pool—perhaps in time for next year's summer entertainment.
Speaking of Strategies, it's part of our new Family section! The Simply Buckhead team is excited to share a redesigned magazine that includes some new articles and expanded sections. We hope you love the fresh, modern feel as much as we do.
This month, we were also thrilled to get up close and personal with some of our favorite athletes. The cover feature highlights these Atlanta sports stars' favorite things (playlists, mottos and more!) and a look at how they give back. It also offers tips for the sports fan such as how to best score tickets and what to wear to show your team pride. You'll be all set for the next season.
Enjoy!
Karina Antenucci
Managing Editor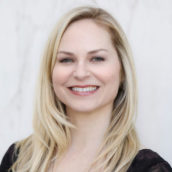 Karina Antenucci
Managing Editor and Wellness Columnist at Simply Buckhead. Blogger at Badass + Healthy.