When Dudley Ottley was a young boy, he played with his older brother, John, every Sunday on Joyeuse, his grandfather's country farm in Buckhead. Seventy-plus years later, there is no longer a blacksmith shop, champion bird dog, Tennessee Walking Horse or pig in sight: The former estate is right in the heart of Buckhead and home to Lenox Square. The railroad line that backs up to the property is the only thing that remains.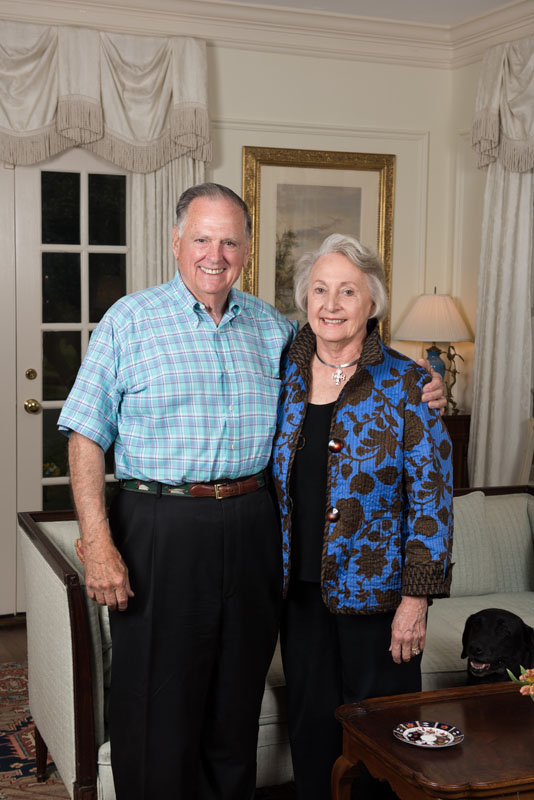 The patriarch and first Buckhead resident of the Ottley family, John King Ottley Sr., passed away in 1945 when Dudley was still a child. Now 81 years old, the founder of Buckhead real estate firm Ottley Properties Inc. fondly recalls a few of his grandfather's stories and reminisces with his wife, Kay, about growing up in a very different Buckhead.
John Sr. was president of the First National Bank downtown and a prominent businessman, but he was a country boy at heart. It was only fitting that when a decision-maker from the Federal Reserve Bank in New York came to look at various cities, for the first Southern Fed location in the country that avid hunter John Sr. decided to take him quail hunting instead of on a tour of the city. As it turns out, Atlanta got the Fed decades before any other Southern location. "It was a real coup for the city," Dudley says. A man of firsts, John Sr. was also the first person in Atlanta ever to be kidnapped. He was held for a ransom of around $40,000 in 1933. The ordeal ended when he talked one of the kidnappers into letting him go, and the second kidnapper was arrested. "It hit the papers all over the country," Dudley says.
The mover and shaker also was one of the founding members of the Piedmont Driving Club, which Dudley and Kay enjoy participating in today. "My grandparents and their friends would all get together on the weekends and ride their horses or horse and carriages out to a farm, which is now Piedmont Park, and have picnics," Dudley explains. Brookwood Hills residents Kay and Dudley, who have four children and nine grandchildren, originally met in 1954 at a friend's birthday party while Kay was attending Northside High School. At the time, Dudley was at Georgia Tech on a football scholarship (after graduating from Morris Brandon High School in its first graduating class). "We've been married for 58 years. That's pretty good isn't it? She's finally got me on the straight and arrow," he chuckles.
Kay grew up on West Wesley Road after her family moved from Savannah and describes the Buckhead scene when she was a teenager: "It was countryside. People parked on Peachtree Road back then! We had Rusty's, a drive-in where we went for hamburgers and Cokes. We had a free, good life. We used to ride horses where The Lovett School is now; there was a big cornfield where the football field is. There were no expressways. Everywhere we went was peaceful."
While Kay and Dudley's children are spread out across the country, their youngest son Alex still lives in Buckhead with his family, as does Dudley's brother's family. Both Alex Ottley, who is an environmental consultant with Contour Environmental, and his cousin James Ottley, who is president of Buckhead Heritage Society, strive to preserve the very land and history that their great-grandfather worked to develop.
Their hearts will always be in Buckhead, but Kay and Dudley are seriously considering a move to Tybee Island. "I think everything's changing rapidly in Buckhead. There are too many apartments. But we have grandchildren here, so we'll see," Kay says.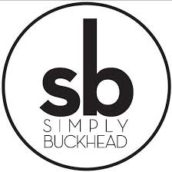 SimplyBuckhead
Simply Buckhead is an upscale lifestyle magazine focused on the best and brightest individuals, businesses and events in Buckhead, Brookhaven, Sandy Springs, Dunwoody and Chamblee. With a commitment to journalistic excellence, the magazine serves as the authority on who to know, what to do and where to go in the community, and its surroundings.