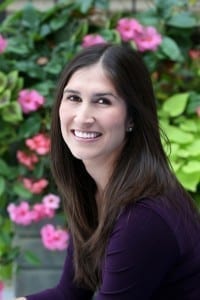 I've never really thought about my life without siblings.
My two older brothers had such a profound impact on who I am that I'm sure without them, I'd be a completely different person. They taught me to stand up for myself and the ones I love. They encouraged me to shed my serious layers and be silly—to have fun. They gave me insight into boys (and men) that has proved invaluable in my relationships with others. Of course, they also drove me absolutely crazy, and there were times when I wished I was an only child, but I never meant it. The sibling bond is one that cannot be broken, and to know there are two other individuals in this world who experienced the places, people and parents that I did is beyond comforting.
This issue celebrates the ties that exist between brothers and sisters through interviews with five siblings from our community. Some live together, some work together and some just spend as much time as possible together, but they all have interesting stories to tell about their lives and the important role their sibling plays in it.
In addition to spending six-and-a-half days each week manning their Buckhead store, Greg and Robby Miller of Miller Brothers Limited take two shopping trips together each year and share special occasions with each other's families. South African sisters Sandra Banks and Karin Mervis work in completely different industries (catering and the arts) but keep in touch with "one to five" phone calls every day. The lives of identical twin brothers Craig and Cliff Taylor have paralleled each other in a myriad of ways. Today, they are co-owners of Taylor Chiropractic & Wellness and share a Buckhead bachelor pad. Restauranteurs Artie Antoniades and Nikitas Panagopoulos, who emigrated to Atlanta more than 20 years ago from Zimbabwe (then Rhodesia), joined forces to run three successful local eateries. Then there is Daba, Makaya and Manama Fofana (our cover models), a dynamic young trio that feeds off each other's competitive spirits to excel in athletics, academics and ambition.
Through these interviews, the truth about life with a sibling shines through. They know how to press all your buttons, but a brother or sister is often your biggest champion and unconditional partner in life.
Giannina Smith Bedford
editor@simplybuckhead.com
Photo: Sara Hanna Photography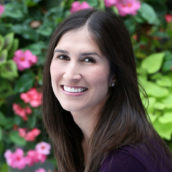 Giannina Bedford
Giannina S. Bedford is multi-faceted writer and editor. Her work covers design, travel, food and business. She's penned Simply Buckhead's home feature since inception and held a variety of editorial roles at the magazine. Her freelance work has appeared in Condé Nast Traveler, USA Today, Virtuoso Life, Hemispheres and TravelandLeisure.com. She also contributes regularly Atlanta Business Chronicle. Fluent in Spanish, Giannina was born in Miami and grew up in Brazil, Chile, Hawaii and Australia. She currently lives in Dunwoody with her two kids and husband.