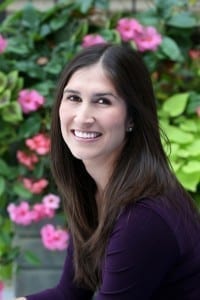 If I weren't a writer and editor, I'd be a vet.
A large animal vet, to be exact. It was a passion that developed while growing up on a farm in Chile. But by high school, science became my least favorite subject. I decided I needed a plan B. I followed my love of writing into journalism, but have filled the animal void by writing about furry creatures and welcoming four-legged friends into my home. Currently, it's an anxious and lovable pit bull/boxer mix named Turner that my husband and I adopted from the Humane Society of Atlanta shortly after moving here. Despite the trials and tribulations Turner has thrown our way over the past eight years, including two torn ACLs that required pricey surgeries, he's filled our lives with joy and taught us patience and understanding—something the pets in this issue's cover feature have also imparted on their veterinarian parents. I learned that even with years of advanced schooling in animal medicine, vet parents are just as concerned and in love with their fur babies as we are.
Dr. Heather Krohne spends the day treating animals at VCA Buckhead Animal Hospital then goes home to a "circus" of dogs, chickens, fish, a 15-year-old cat and her baby girl. Dr. Anne Kuik is a volunteer puppy raiser for Canine Companions for Independence. Dr. Jennifer Wilson adopted her lab/border collie the week before she started vet school, making him an easy guinea pig for research during her studies. Dr. Tara Rittle's cat has the biggest personality of all her pets, which includes another cat; a hairless Chinese crested dog; two tortoises; and a leopard gecko. And (our cover model) Dr. Will Draper and his wife, Dr. Francoise Tyler, are such softies for adopting rescues, they ended up with two dogs named Louie. Each of these blended animal families—like ours—has hilarious and hair-raising anecdotes that we can relate to. In this issue, we also highlight Jake, an avalanche rescue dog who retired in Atlanta with his pet parent and take a peek into the world of being a pet portrait artist with Buckhead resident Lisa Gleim.
It seems perfectly timed that this animal-focused issue is my last as Simply Buckhead's editor-in-chief. Just as my childhood dream of being a vet metamorphosed with the changing tides of life, so comes my decision to leave this post and seek out new challenges. I've been blessed to have had the opportunity to work with Simply Buckhead's talented team and will remember each and every issue we created together. It's been an absolute blast, and I look forward to continuing to contribute to the magazine's creation as a writer. Like being a pet parent, being the editor of Simply Buckhead has taught me so much and I'm so incredibly thankful.
Giannina Smith Bedford
editor@simplybuckhead.com
Photo: Sara Hanna Photography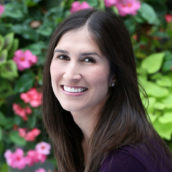 Giannina Bedford
Giannina S. Bedford is multi-faceted writer and editor. Her work covers design, travel, food and business. She's penned Simply Buckhead's home feature since inception and held a variety of editorial roles at the magazine. Her freelance work has appeared in Condé Nast Traveler, USA Today, Virtuoso Life, Hemispheres and TravelandLeisure.com. She also contributes regularly Atlanta Business Chronicle. Fluent in Spanish, Giannina was born in Miami and grew up in Brazil, Chile, Hawaii and Australia. She currently lives in Dunwoody with her two kids and husband.