Travis Ann Bull brings life to her elegant botanical arrangements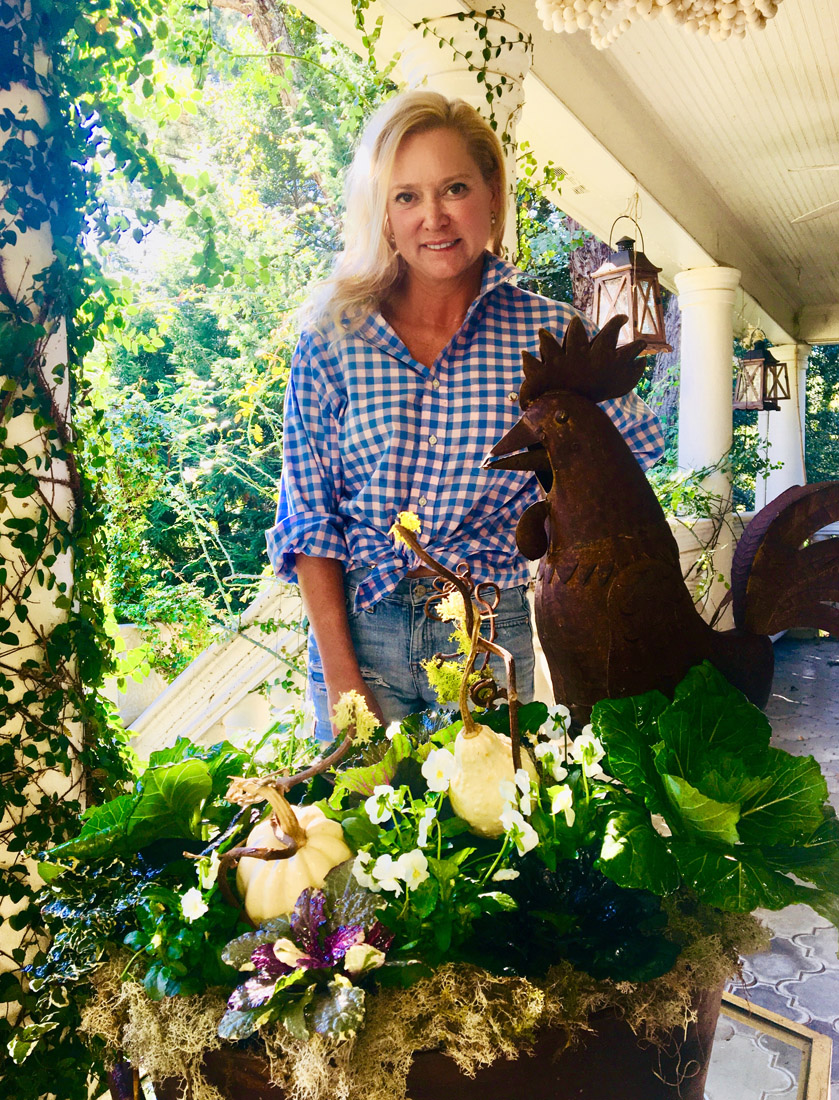 STORY: Amy Meadows
Travis Ann Bull knows that inspiration can strike anywhere and at any time when she's beginning a project. For instance, when the owner of Travis Ann Botanicals visited a new client's home to start work on a customized composition, the first thing that caught her eye was an outdoor rustic bench. "I immediately told my client that I wanted to turn it into a living bench," Bull recalls. "It's now filled with fresh mood moss, Spanish moss and bark, and soon the Creeping Jenny will start traveling up the feet."
It's that kind of opportunity to do something unique that drives Bull, who founded her namesake company in a converted garden studio in her home near Chastain Park several years ago. The native Atlantan had been creating botanical compositions for nonprofit events and auctions and as gifts for more than 20 years. When both of her children went off to college, she took inventory of what brings her joy on a daily basis and decided to start her own business. The results have interior designers, real estate agents and local residents throughout the area requesting her services, and she counts among her clients Lucy's Market, Saks Fifth Avenue and the Four Seasons Hotel.
Today, Bull works with a few clients at a time doing what she loves surrounded by six hens, a rooster she rescued from oncoming traffic on Wieuca Road and her two dogs. "One of my passions is transforming mundane or ordinary objects into innovative live creations," she says. Here, she delves deeper into how she taps into her creativity and what she hopes to achieve with her customized botanical arrangements.
What made you want to start you own business?
I needed to be my authentic self, which means gardening clothes every day, no makeup, loads of sunscreen, dirt on my unmanicured nails and a smile on my face.
Where do you start when you take on a project?
I always have creations on my mind. I start brainstorming and sketching different plant combinations as soon as I have a new project, and the design and concept are determined after meeting a client—even after a five-minute conversation. My concept is different from a florist. I embrace longevity, sustainability and [eliminating] unnecessary waste. All of my creations are in soil and often are compiled in eclectic containers that can be repurposed for years. Creating fun and unique compositions just comes naturally to me.
What are some of your favorite botanicals?
My belief is to have longevity in each creation, so I start with base plants that are easy to maintain. These are mostly shades of green that create a beautiful "blanket." I love using silver lace ferns, button ferns and Fittonias. It's important to research plants on horticulture websites and know what kind of maintenance they require.
What's the most rewarding part of your work?
I love it when my clients are thrilled with their compositions. I have so much fun doing new and unique projects all the time. And I love bringing the outdoors inside and knowing that my creations enlighten and provide a calming ambiance to my clients.
TRAVIS ANN BOTANICALS
404.353.6052
facebook.com/travisannbotanicals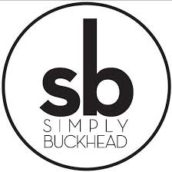 SimplyBuckhead
Simply Buckhead is an upscale lifestyle magazine focused on the best and brightest individuals, businesses and events in Buckhead, Brookhaven, Sandy Springs, Dunwoody and Chamblee. With a commitment to journalistic excellence, the magazine serves as the authority on who to know, what to do and where to go in the community, and its surroundings.