Nikki Seaman is changing the way Atlantans snack!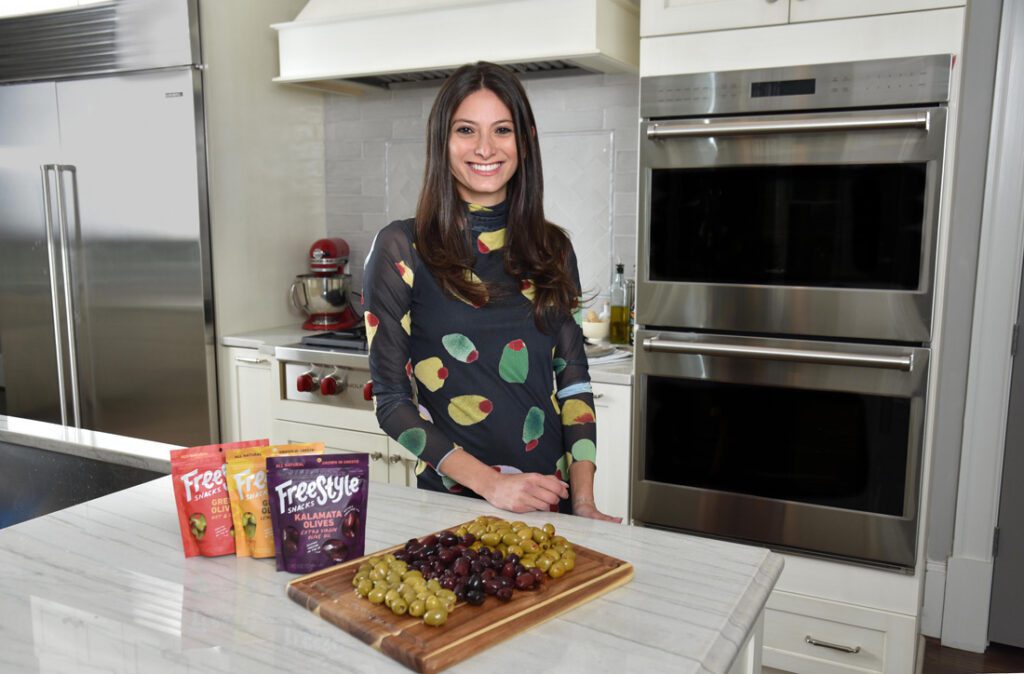 A graduate of the University of Pennsylvania and a former Bain & Company management consultant, Nikki Seaman left a Whisps cheese crisps externship after 10 months to focus on olives. Yes, olives.
She was trying to solve a problem she felt deeply about. Prior to the pandemic, Seaman frequented her local grocery store's olive bar. Once COVID hit, the olive bars shut down.
"For the first time, I found myself in the olive aisle. It was like eyeballs staring back at me from this murky water—some sort of weird science project," says the Buckhead resident. "It's a completely different feeling than in a restaurant or olive bar. They were bland and watery. The jars and cans were messy; you'd lose a few olives down the drain while trying to get rid of the brine."
Familiar with consumer-packaged goods from her work at Whisps, Seaman decided to tackle the olive issue head-on.
"I wanted to bring together high-quality restaurant olives and convenient, liquid-free packaging to make it easy to snack on olives anytime, anywhere," she says. "I left [Whisps] in March 2021. I figured this is the time in life to take risks and explore your passions."
Her gamble paid off in the form of Freestyle Snacks, her one-woman company selling marinated olives in resealable, stand-up pouches that preserve the flavor and texture for up to nine months. Currently, three flavors are available: Kalamata Olives Extra Virgin Olive Oil (the original), Green Olives Lemon Garlic (made with fresh-squeezed lemon juice) and Green Olives Hot & Spicy (with Calabrian chile flakes). They're sold locally at Lucy's Market and the Candler Park Market, as well as on Amazon and at freestylesnacking.com.
Here, Seaman shares a few of her snacking secrets and plans for Freestyle's future.
Why do you choose focus on olives?
I'm a new olive lover. I came to them in the last five years. I was on a date with my now-husband, and I was a super picky eater. He would always push me to try new things. He made me try an olive, starting with green. Then I moved on to speckled, then purple kalamatas. It's an acquired taste, similar to coffee, wine or oysters. By the time you're on your fifth olive, you're loving it and starting to crave it. I also think people's palates evolve as they age. You have to start with a high-quality olive. Now I have them as a snack before dinner or when I'm running out of the house. Plus, olives are really good for you. They are low-calorie, plantbased, sugar-free and high in antioxidants and heart-healthy fats, Vitamin E, calcium and iron.
How did you go about developing the brand?
I cold called and emailed 200 copackers, found two who were interested and ended up working with one. I reached out to olive suppliers in Italy, Greece, Turkey, Morocco and Spain for samples. I read negative reviews on other olive brands to see what people want. I did a blind taste test in Piedmont Park and settled on Greek Halkidiki olives. They are larger than Spanish olives, more oval, very firm, juicy and green.
Are there other snacks in the works? What's next?
I'm looking at other sizes for office snacks or airlines, so we're focused on single-serve packages for the next six months. In the next 12 to 18 months, we'll be looking at pickled vegetables such as artichokes, green beans and cauliflower. My vision is to revolutionize snacking for delicious whole foods.
FREESTYLE SNACKING
freestylesnacking.com
@freestylesnacking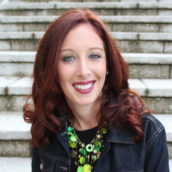 Carly Cooper
Foodie Tastemaker Columnist at Simply Buckhead. Contributing Editor at Atlanta Magazine. Restaurant Aficionado and Mother of Two.