Discover a nature lover's paradise on Georgia's Cumberland Island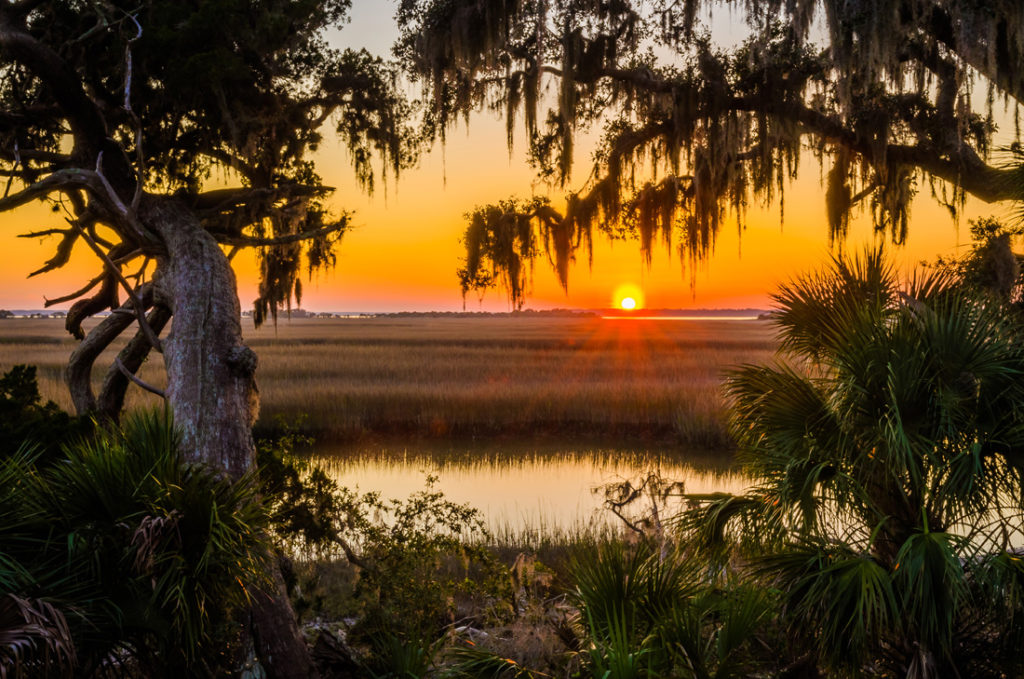 While Georgia's star-studded reign as "the Hollywood of the South" might be dictated by dollar signs, locals know that the state's real charm lies in its natural beauty. That notably includes one of the most remarkable habitats in the Northern Hemisphere: Cumberland Island National Seashore.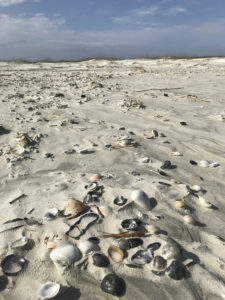 You won't find any film crews on this secluded 18-mile stretch in the Atlantic Ocean. And celebrity sightings are rare, though John F. Kennedy Jr. and Carolyn Bessette famously wed on the island in 1996. But you will be amply rewarded with the surreal experience of trekking through a pristine wilderness that could very well double as the set of Jurassic Park.
I've ventured to Georgia's largest barrier island twice in the past three years, following the coastline down to St. Marys in Camden County, where you board the ferry to Cumberland, accessible only by boat. The passage takes 45 minutes, with morning departures and afternoon returns at the Mainland Visitor Center.
With public access managed by the National Park Service, Cumberland is a haven for recreational hikers and campers. More than 50 miles of marked trails are waiting to be explored and five designated sites invite guests to pitch a tent. Other than roughing it, the historic Greyfield Inn is the sole commercial establishment on the island (all-inclusive nightly rates at the luxury property start at $625).
Day-trippers can set out on foot or rent a bike to cover more ground. I opted for the former, navigating the lower part of the island on the 4.3-mile Southend Loop Walk, from the Sea Camp dock at Cumberland Sound through the woods to the eastern Atlantic side, then south along the beach and back around.
I'd done some preliminary browsing online to get the lay of the land, which encompasses thousands of acres of diverse ecosystems, each home to a variety of plants and animals—from alligators in the wetlands to feral hogs in the maritime forest, not to mention 300 species of birds. Still, nothing prepared me for the sightseeing delights the first time I stepped ashore. Stunning vistas are unveiled at every turn.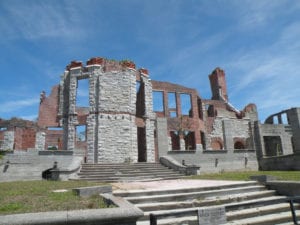 Winding paths are fringed in vibrant green palmetto fans and lacy ferns. Blue skies overhead are filtered through a canopy of centuries-old live oaks, their gnarled branches hauntingly draped in Spanish moss. The beachfront is an endless expanse of white sand and sparkling waters, scattered with shells at low tide.
I was fortunate to encounter Cumberland's fabled free-roaming horses, grazing along the towering dunes dotted with sea oats. They aren't indigenous but were likely brought to the island as livestock when Spanish missions were established in the late 1500s.
At Dungeness Ruins, where skeletal brick and stone walls still stand from the 1884 mansion built by Thomas and Lucy Carnegie, I spied an armadillo scuttling in the brush and an osprey nesting high atop a chimney.
The Ice House Museum, also along the route, offers a storied overview of the people who've occupied the island, from the Timucuan Indians to James Oglethorpe. An extended guided tour by passenger van to the north end further delves into Cumberland's fascinating history, with stops at the First African Baptist Church and Plum Orchard Mansion.
Before departing the scenic shores, I found a shark's tooth in the dirt and almost stepped on a snake, sunning on an embankment a few feet away. Thus is the magic of Cumberland, just as Mother Nature intended.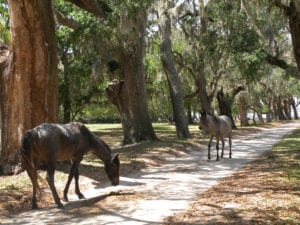 THINGS TO KNOW
Pack food, water, rain gear, sunscreen and bug spray. Cumberland is a carry-in, carry-out location, with no amenities beyond restrooms and water fountains. Round-trip ferry is $30 (book reservations); park fee is $10. Two campsite styles are available, and both require advance booking. Optional Lands & Legacies van tour is $45. Swimming is permitted. Sea turtle nesting season is in May.
All photos, except main: Ginger Strejcek