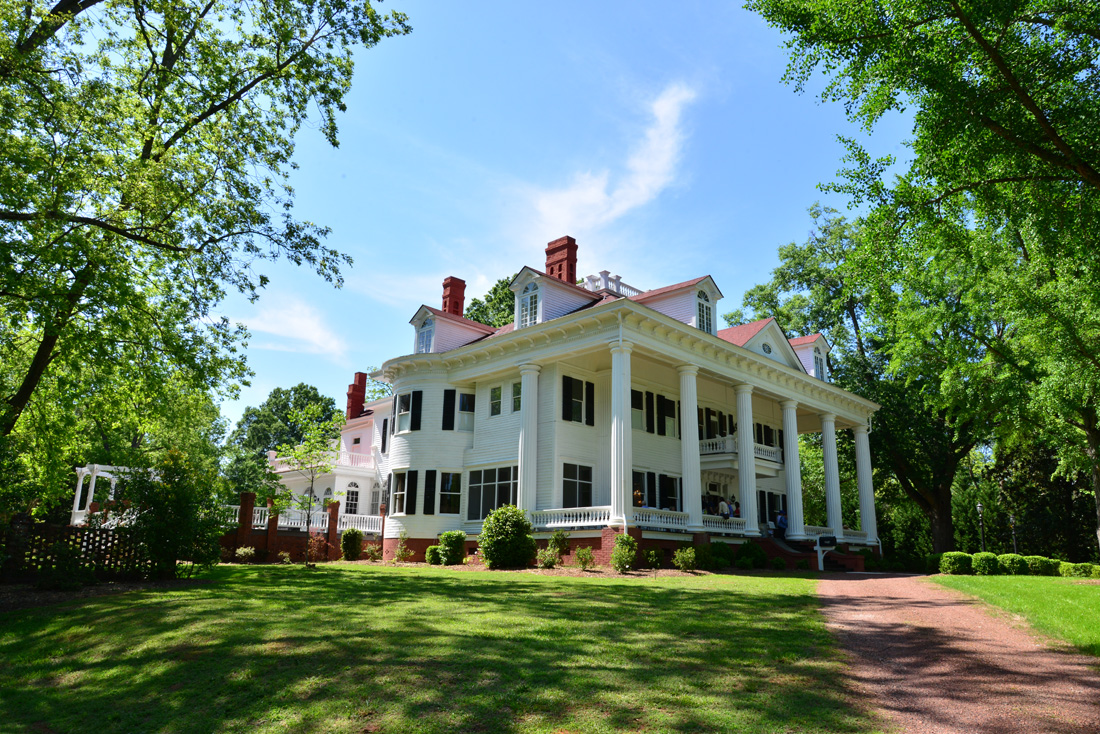 This quaint Georgia town will both entertain and refresh
Traffic. Deadlines at work. Presidential campaign overload. You name it: Sometimes the stresses of life can get a bit too much, and we just need to get away. Luckily, a place just down the road provides Atlantans an escape to a quiet, relaxed retreat.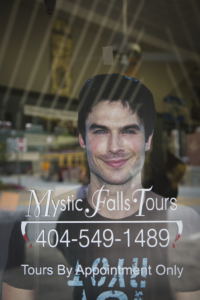 Covington, Georgia, is a charming little spot of around 13,000 residents just off Interstate 20 about an hour east of Buckhead. Incorporated in 1822, it is a quintessential Southern town, boasting an old-fashioned downtown square and broad, oak-lined avenues dotted with majestic antebellum estates.
One such estate has been transformed into a luxurious bed-and-breakfast that makes the perfect home base for your Covington exploration. The 1836 Twelve Oaks B&B is a three-story, white-columned former residence with an interesting claim to fame: It inspired the look of the Wilkes family's plantation home, Twelve Oaks, in the movie Gone With the Wind. Nicole and John Munn are the inn's charming proprietors, and they've gone to great lengths to make sure your stay is as perfect as possible, from adding design touches like the ribcage shower in the Katherine's Mirror Image Grand Suite (that shoots water at you from three sides) to whipping up mouthwatering home-cooked dishes.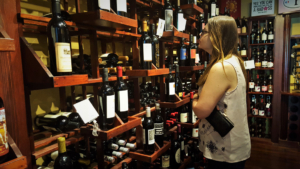 The Twelve Oaks isn't the only place in Covington that might look familiar from the movies. Dubbed the Hollywood of the South, Covington has been the site of more than 60 film and TV shoots over the years, making an appearance in "The Dukes of Hazzard" and My Cousin Vinny. Twice it has served as a fictional TV town. In the 1990s, it was Sparta, Mississippi, for the series "In the Heat of the Night." Most recently, it has doubled as Mystic Falls, Virginia, in the hit show "The Vampire Diaries," and fans of the show can view iconic set locations as part of the Mystic Falls Tours held several times each week.
Included in the tour is a visit to the Mystic Grill, where you should stop for lunch or dinner even if you've never heard of "The Vampire Diaries." Its Southern-inspired menu includes starters of fried dill pickles and entrees of sweet tea-brined fried chicken breast with andouille red-eye gravy. If the weather is nice, head upstairs to the rooftop patio, and enjoy a cocktail and view of the downtown square that's part of the Covington Historic District listed on the National Register of Historic Places.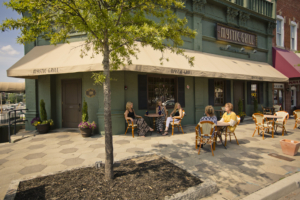 The square is the happening place to be, and the parking is free, so be sure to check out some of the shops and other establishments that call it home. The Cork Boutique and Gifts, for instance, stocks a nice selection of quality wines, craft beers, cigars and gourmet food items. If you time it just right, you can join one of the popular wine tastings they hold each month. Over at WildArt, you can browse the work of local artisans or create your own masterpiece at one of the weekly paint parties. At Scoops, a cup or cone of hand-dipped ice cream will satisfy your sweet tooth.
Other notable activities include playing a round at The Oaks golf course, taking a scenic stroll around Turner Lake or exploring the city's haunted history with Covington Ghost Tours. The town's beauty, though, is its easygoing pace, so if the goal is to get a break from the everyday grind, then this is the place for you.
IF YOU GO…
Where to Stay
The Twelve Oaks B&B
770.385.4005
thetwelveoaks.com
Where to Eat
Mystic Grill
770.728.1670
mysticgrill.restaurant
Scoops
770.787.0807
scoopssweettreats.com
What to Do
The Cork Boutique and Gifts
470.444.1313
thecorkboutiqueandgifts.com
Covington Ghost Tours
404.455.1594
covingtonghosttours.com
Mystic Falls Tours
404.549.1489
mysticfallstours.com
The Oaks Golf Course
770.786.3801
golfoaks.com
WildArt
404.455.1594
thewildart.com
STORY: Jill Becker
Photo: Courtesy of Georgia Department of Economic Development
Photo: Caitlin Newman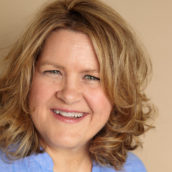 Jill Becker
Award-winning writer and editor who has penned stories for CNN, Woman's Day, Good Housekeeping, and dozens of other outlets.