Bring balance to your beverage with this flavorful ingredient.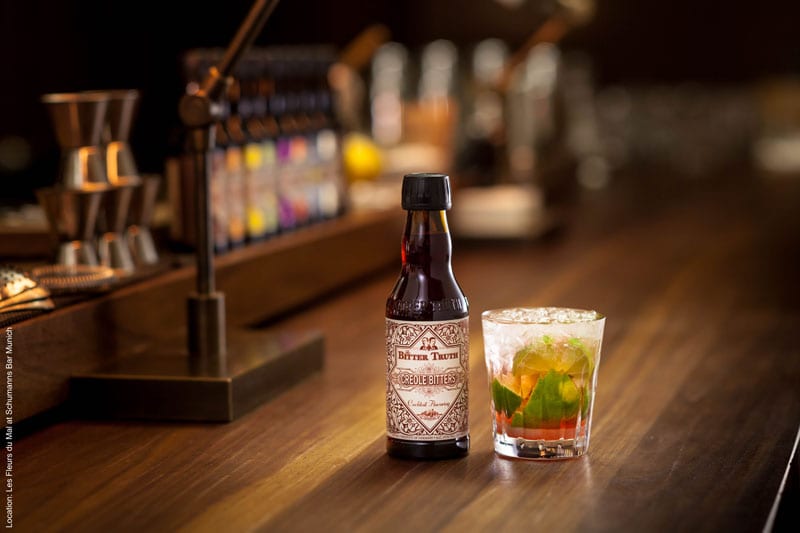 In today's craft-crazed cocktail environment, seeing a bartender mix drinks from an arsenal of apothecary bottles is de rigueur. The modern cocktail slinger stocks her workspace with loads of house made ingredients, many of which she's made herself, such as tinctures, shrubs, simple syrups and even bitters.
You may recognize bitters for the drinks they most famously flavor (classic cocktails such as the Manhattan, Old Fashioned or Sazerac). Until the last several years, there were only a few brands on the market, but with today's popularity of farm to table eating and drinking (and homemade anything), house-made or craft bitters are trending big time.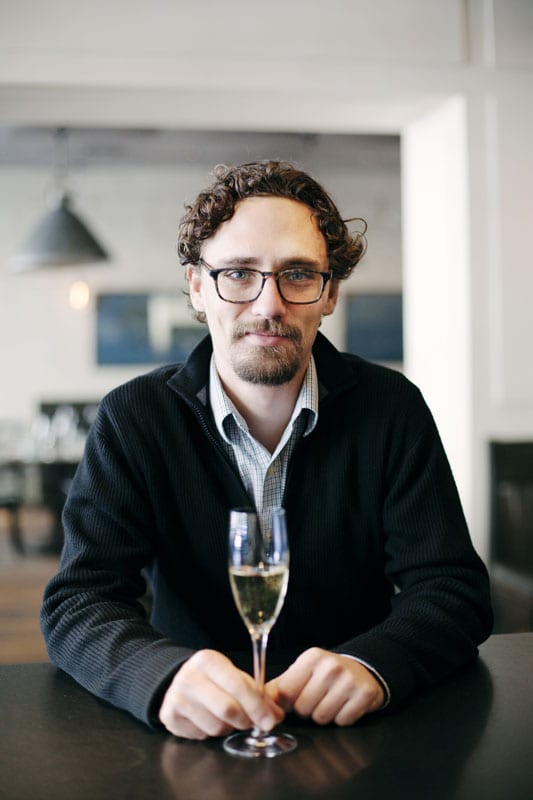 In the past, bitters were touted as potent health remedies peddled by legit (and not-so-legit) doctors in the late 18th and early 19th centuries. Today, they're used to bring together flavors in cocktails. As Brad Thomas Parsons writes in his book, Bitters: A Spirited History of a Classic Cure-All, "Bitters are the ultimate matchmaker: just a dash or two can bring a perfect balance to two seemingly incompatible spirits."
As the name suggests, bitters add a bitter quality to a drink, but the herbal ingredient also offers a concentrated flavor that ties the drink together. "Think of it as adding a few drops of hot sauce to a giant pot of chili," suggests Clarke Anderson, beverage manager of Buckhead restaurants King + Duke and St. Cecilia. Anderson, who has made several bitters batches of his own, warns that home bitters-making can be a tedious undertaking that is oftentimes intensive and pricey.
"The main reason you would want to make your own bitters is if the flavor doesn't already exist, or if you're just curious about the process. Miles Macquarrie, mixologist at Kimball House, for instance makes a cola bitters [inspired by the flavors found in Coca-Cola]. I'll sometimes do a peach and red chili bitters." But these days, there are so many quality American craft bitters and European brands that several bartenders prefer purchasing bottles instead of making their own. Anderson's favorites include 18.21 (Atlanta), Scrappy's (Seattle) and The Bitter Truth (Germany).
Bitters typically consist of grain alcohol, the flavoring agent (such as tea, orange peels or peppers), a bittering agent (tree bark, witch hazel, gentian root and wormwood, for instance) and a simple syrup. Unless you own a sous vide machine or a whipping siphon (faster, more expensive options for making bitters), the steps for crafting bitters generally consist of the following:
Step 1: Combine spices and bittering agents with grain alcohol (typically two cups), and store them in a quart-sized Mason jar in a cool, dark place until the liquid takes on the characteristics of the ingredients (approximately two weeks, but varies by recipe).
Step 2: Strain liquids from the solids, then cook the solids with (in general) 1 cup of water on the stove. You will need to reseal the first batch of liquid, then strain and add the new batch of liquid to another container.
Step 3: Let both containers sit some more (typically, about a week), and test according to your recipe.
Step 4: Strain off the solids from batch two and discard, then combine the liquids from both batches, and add in simple syrup to sweeten.
Step 5: Let the liquid stand for three days, then skim any solids from the bitters. Pour into an eyedropper bottle and serve.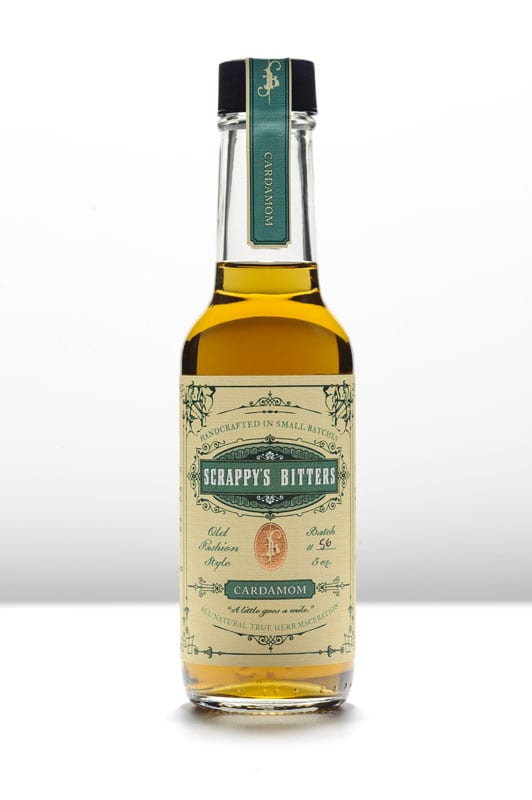 If you're successful in making (or buying) your own, the next step is using them in a cocktail. Parsons writes, "Rather than building a drink around bitters, you should use the bitters to complement the cocktail." Add bitters on top of a drink as a finishing touch, or combine in a cocktail shaker with the rest of your ingredients.
The best part is you only need a few drops to seal together a delicious cocktail. Plus, thanks to the grain alcohol, bitters last forever. How sweet is that?
Buckhead's H&F Bottle Shop has a wide selection of bitters (including a few of the above).
---
Cape Point
Recipe by Justin Anthony, Cape Dutch
Ingredients
2 ounces KWV brandy
½ ounce Van Der Hum
¼ ounce Luxardo Maraschino
½ ounce fresh lemon,
2 dashes 18.21 Prohibition Aromatics Bitters
Small splash of simple syrup to balance
Directions
Combine all ingredients in a cocktail shaker. Add ice, and shake well. Strain into a flute with a thick, sugared rim. Garnish with a thick peel of lemon.
---
Rosemary Sage Old Fashioned
Recipe by 18.21 Bitters
Ingredients
1 bar spoon of 18.21 Bitters Rosemary Sage Syrup
8 drops 18.21 Bitters Prohibition Aromatic Bitters
2 ounces Bourbon
Directions
Pour ingredients into a cocktail glass and stir with a large chunk of ice. Enjoy!
---
DETAILS:
H&F Bottle Shop
2357 Peachtree Road N.E.
Atlanta 30305
404.841.4070
hfbottleshop.com
King + Duke
3060 Peachtree Road N.W.
Atlanta 30305
404.477.3500
kinganddukeatl.com
St. Cecilia
3455 Peachtree Road
Atlanta 30326
404.554.9995
stceciliaatl.com
STORY: Kelly Skinner Jordan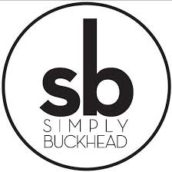 SimplyBuckhead
Simply Buckhead is an upscale lifestyle magazine focused on the best and brightest individuals, businesses and events in Buckhead, Brookhaven, Sandy Springs, Dunwoody and Chamblee. With a commitment to journalistic excellence, the magazine serves as the authority on who to know, what to do and where to go in the community, and its surroundings.