Thirty minutes from Buckhead, yet days of exploring.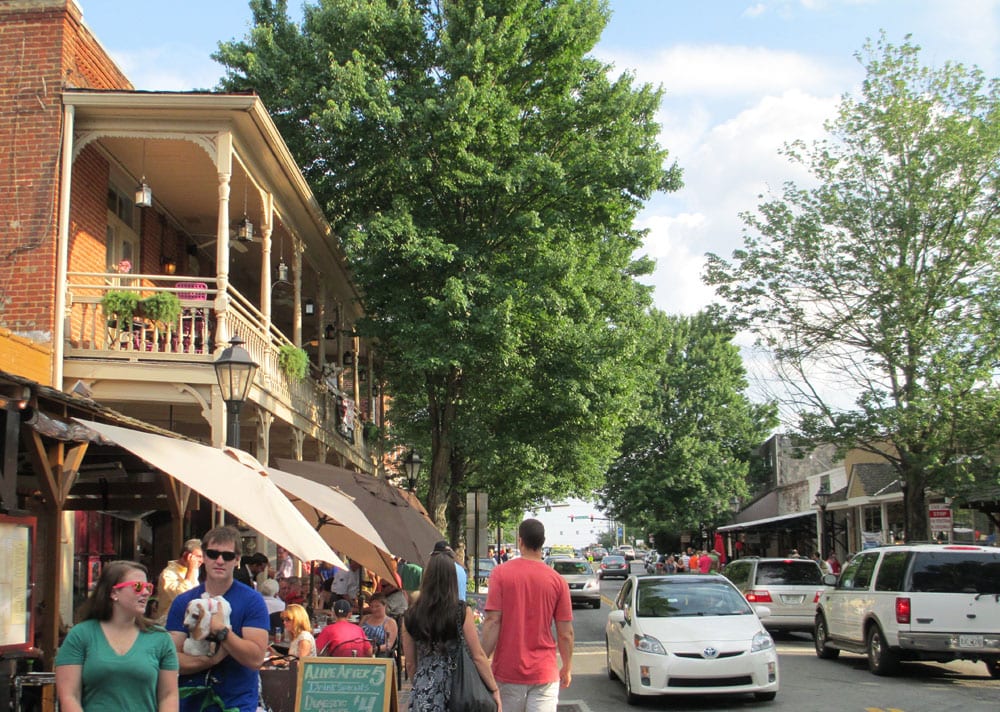 Mention a trip to Roswell on a weekday, and many "ITP" Atlantans will scoff, not willing to sacrifice the time or mileage. I challenge you to use the distance to your advantage and visit Roswell for a relaxing weekend retreat.
On a Friday afternoon, the drive gives me time to unwind and separate from work and city life. As I pull onto Canton Street, the main artery for Roswell's shops and restaurants, patio season is in full swing, and al fresco dining is abundant at the 15-plus restaurants on the quaint thoroughfare. Diners chat over neighboring soundtracks as they sip on cocktails and nosh on starters.
My weekend starts at Table & Main, where the bar is known for bourbon, so I start with the Virgil Kane, a ginger-infused bourbon cocktail. The Southernfare menu touches on the fresh flavors of spring. I opt for the special, a black drum fish with herbed gnocchi, beets and English pea purée. I spoon into a cast-iron apple cobbler for dessert.
Just as the sun sets, I'm off to experience the Roswell Ghost Tour. I'm lucky (or maybe unlucky) to take the tour on Friday the 13th. Joe Avena, co-owner of the company, leads our group on an eerie walk into fading darkness. The two-and-a-half-hour tour just skims the surface of the ties between Roswell's Civil War history and the paranormal activity related to it. Avena, a trained paranormal expert, takes us to Bulloch Hall, Mimosa Hall, Founders' Cemetery and down the dark streets of Historic Roswell, sharing accounts of his and the residents' personal encounters with ghosts.
I end the night at DoubleTree by Hilton, which is less than 10 minutes from downtown Roswell. As I snuggle into the plush white linens of a king suite, I forget my earlier jaunt with the city's ghost legends and fall into a comfortable slumber. In the morning, I revisit Canton Street, where I leapfrog between the seven galleries in the Roswell Art District, taking my art lesson in bite-sized pieces. Each has its own specialty. Peter Brandi Gallery features collections of original oil paintings from international artists and some by Brandi himself. Ann Jackson Gallery is a rare gem: one of only 30 galleries in the world licensed to sell the art of Dr. Seuss.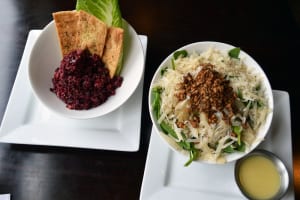 At lunchtime, I take-out two halfsalads— beet and carrot quinoa and the original pear and arugula with Norwegian salmon—from Plum Café and dine at one of the picnic tables outside the Chattahoochee Nature Center.
Post-lunch, I tour the nature center and follow a crowd of people to the aviaries for the eagle feeding. The crowd waits in eager anticipation for the eagles to swoop down on the rubyred venison, but it isn't until 15 minutes later, when the crowd is much thinner, that the female lazily glides down to feast on her meat. Satisfied that I saw what I came for, I follow the wooded nature trails around the grounds.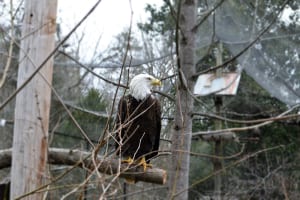 My last stop in Roswell is a little known secret. Local resident and chef John Wilson hosts a monthly supper club in his basement. It's always BYOB, and the three-course menu is posted online. Chef John's basement reminds me of a Tuscan dining room, dimly lit by candles, with Italian pottery arranged on the shelves. Chef and his two assistants pace the meal "slow and steady": a spinach and strawberry salad to start, braised lamb shank with roasted cauliflower and wild rice for the main, and a flourless chocolate torte for dessert.
The supper club is the perfect wind-down to my weekend escape in Roswell, and as I drive back toward the city, I remind myself this vacation is only 30 minutes away.
If you go…
Eat.
Chef John Wilson
Monthly Supper Club
770.998.2065
chefjohnwilson.com
Plum Café
1055 Canton Street
Suite 110
Roswell 30075
770.518.7586
plumcafe.net
Table & Main
1028 Canton Street
Roswell 30075
678.869.5178
tableandmain.com
Stay.
DoubleTree by Hilton
Hotel Atlanta-Roswell
1075 Holcomb Bridge Road
Roswell 30076
770.992.9600
doubletree3.hilton.com
Do.
Chattahoochee Nature Center
9135 Willeo Road
Roswell 30075
770.992.2055
chattnaturecenter.org
Roswell Art District
roswellartdistrict.com
Roswell Ghost Tour
770.649.9922
roswellghosttour.com
STORY: Alexa Lampasona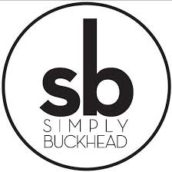 SimplyBuckhead
Simply Buckhead is an upscale lifestyle magazine focused on the best and brightest individuals, businesses and events in Buckhead, Brookhaven, Sandy Springs, Dunwoody and Chamblee. With a commitment to journalistic excellence, the magazine serves as the authority on who to know, what to do and where to go in the community, and its surroundings.