Loyalists line up for a seat at Sandy Springs institution Brooklyn Cafe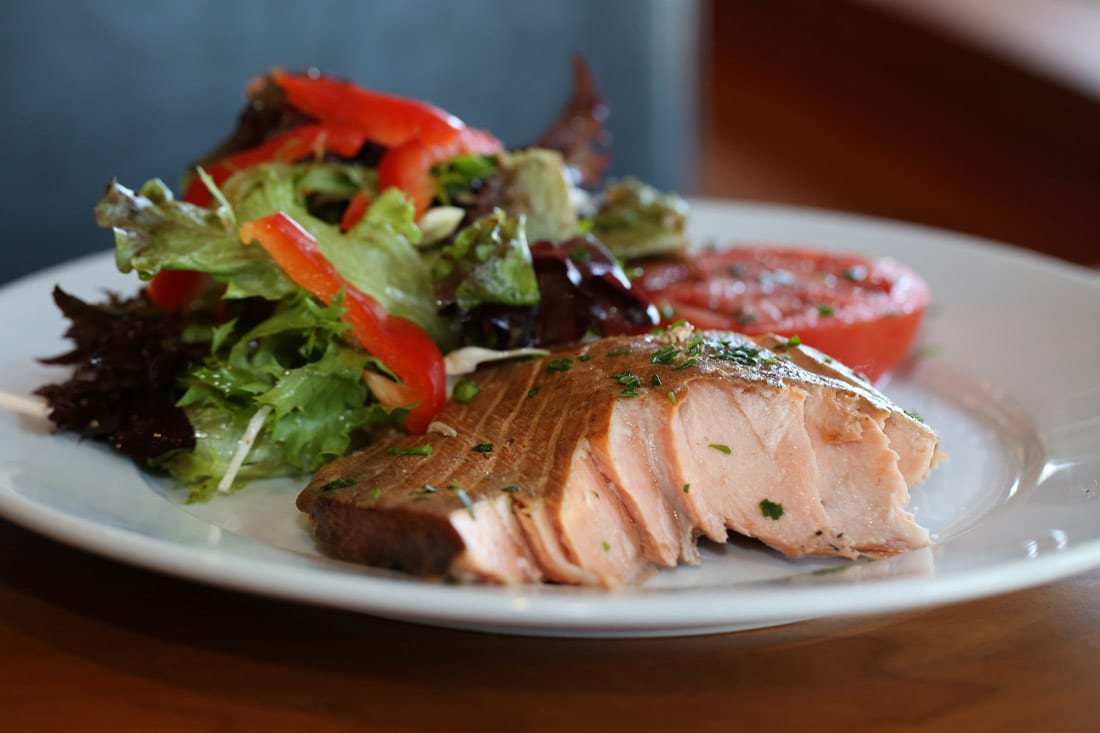 STORY: Rebecca Cha
PHOTOS: Sara Hanna
Loyalists line up for a seat at Sandy Springs institution Brooklyn Cafe inspires one of those all-too-infrequent "a-ha" moments in a food writer's life, a joyful reminder that when you think you've seen it all, traveled far enough and tasted everything under the sun, there still awaits a happy surprise or two.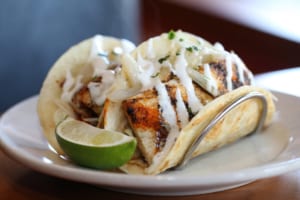 This popular 14-year-old cafe occupies the corner of a Sandy Springs strip mall near the new Performing Arts Center. Its casual, functional dining room, with its dark vinyl booths and gray walls, reminds me of the dreary temp agency waiting room where, post college graduation, I sat pondering my future. But what Brooklyn Cafe lacks in posh interiors, it more than makes up for in food, price point and overall experience.
First, let's talk vino. Brooklyn Cafe hosts monthly wine dinners, where you can enjoy six wines paired with five food courses for $65. Testy when it comes to over-precise pours, I appreciate that when you order a wine by the glass here, they don't base it on some skimpy you-get-4-ounces-and- 4-ounces-only standard like a lot of places do. I also like that the barkeep smiles and chats up his patrons.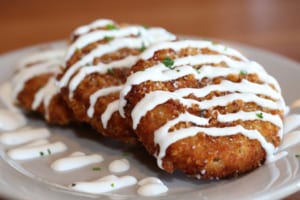 That top-notch service extends beyond the bar. One night, in fact, when we made an impromptu request to change tables, they bent over backwards to move three of us, plates and all, through a crush of people from one end of the restaurant to the other.
Speaking of tables, given the restaurant's popularity, procuring one in the afternoon is something of a feat here. (Hence, reservations are recommended.) On my first visit, my companion and I managed to snatch an empty spot at the bar. The cafe's 15-plusitem lunch menu leans toward the lighter side, so we began our repast with a selection of salads.
The petite Caesar with its peppery cayenne croutons, hand-stacked romaine and golden Parmesan crisps was satisfying enough, but I adored the more complex, layered flavors of the salad with dried mission figs, walnuts and crumbled blue cheese. The table favorite, though, was the in-house smoked salmon salad (the salmon hickory smoked whole on-site). Accompanied by a thick disk of ruby red tomato and balsamic-dressed greens, it was the epitome of classic Big Apple deli fare.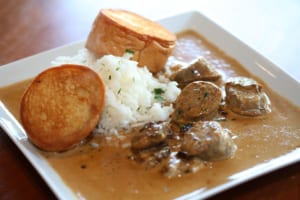 As our half-empty ice teas were perpetually being swapped out for fresh ones, we considered our next move, deciding that sandwiches were a logical follow-up to so much roughage. The blackened chicken sandwich—served, surprisingly, on rye bread—hit all the right notes with its juicy chicken, roasted red pepper, tangy arugula and creamy cheddar cheese. And who can say no to a side of those fantastic hand-cut fries? The Brooklyn Famous Reuben, which consists of slices of delicious corned beef tucked inside buttery toasted rye, crunchy sauerkraut, Swiss cheese and housemade Russian dressing, might not compare with some of the Reubens I've enjoyed in the namesake borough, but it was perfectly tasty and acceptable.
Despite the crowded bar and occasional long waits, dinnertime at Brooklyn Cafe has the mood and energy of a neighborhood party. On a follow-up meal one evening, we joined the blithesome crowd at the bar and ordered a couple of the aforementioned liberal pours from the carefully curated and fairly priced wine list.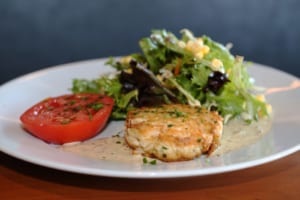 I selected the Petit Clos, a superb example of the flinty, smooth and often flowery New Zealand sauvignon blancs we've come to love. My fellow diner enjoyed her Viognier/Roussanne blend from Two Arrowheads, a relatively new wine from the Coppola family made at Virginia Dare Winery in California.
When our tummy rumblings eclipsed the rowdy chatter, we ordered up the crisp-fried Georgia tomatoes drizzled with a mellow serrano cream that proved a perfect complement to our white wines. We followed that with the fresh blackened mahi tacos served with crunchy Spanish slaw along with a side of the cold wild rice salad, the latter a combination of wild and brown rice with a vanilla-yogurt and olive-oil dressing that proved somewhat strange and forgettable.
The crab cake salad, on the other hand, was breathtaking. Served with crisp field greens in a delicate mustard sauce and vine-ripe tomatoes, the piping hot lump crab cake was the most exquisite I've ever had, and I will be returning often and soon to see if it can be replicated.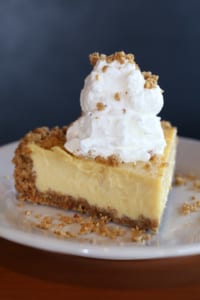 With children at the table, it would've been inconsiderate not to order dessert, right? They had waited all night through "grown-up" food to get their hands on the mile-high double chocolate cake served with shot glasses of cold milk. But as decadent and cocoa-rich as it was, they couldn't keep their forks out of the housemade Key lime pie with its golden graham cracker crust, tart custard and generous dollop of freshly whipped cream. There's not much I would change about Brooklyn Cafe, except maybe move it closer to my house. If you ever want to see how and why a restaurant survives and thrives in a notoriously risky industry, visit Brooklyn Cafe and see how it's done.
BROOKLYN CAFE
220 Sandy Springs Cir.,
Sandy Springs 30328
404.843.8377
brooklyncafe.com
Prices: Appetizers and salads: $7-$12. Sandwiches and mains: $11-$31.
Desserts: $7. Recommended dishes: Classic Caesar salad with Parmesan crisps, fig and walnut salad, hickory-smoked salmon salad, mahi fish tacos, crab cake salad, mile high double chocolate cake, homemade Key lime pie.
Bottom line: The beloved neighborhood cafe offers flawless food and impeccable service year after year.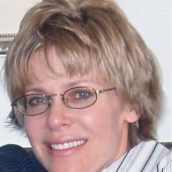 Rebecca Cha
Food, beauty and interiors writer at Simply Buckhead. Linguist, teacher, chef, parent.