MASSAGE TECHNIQUES CAN MEAN NEXT-LEVEL FACIAL RESULTS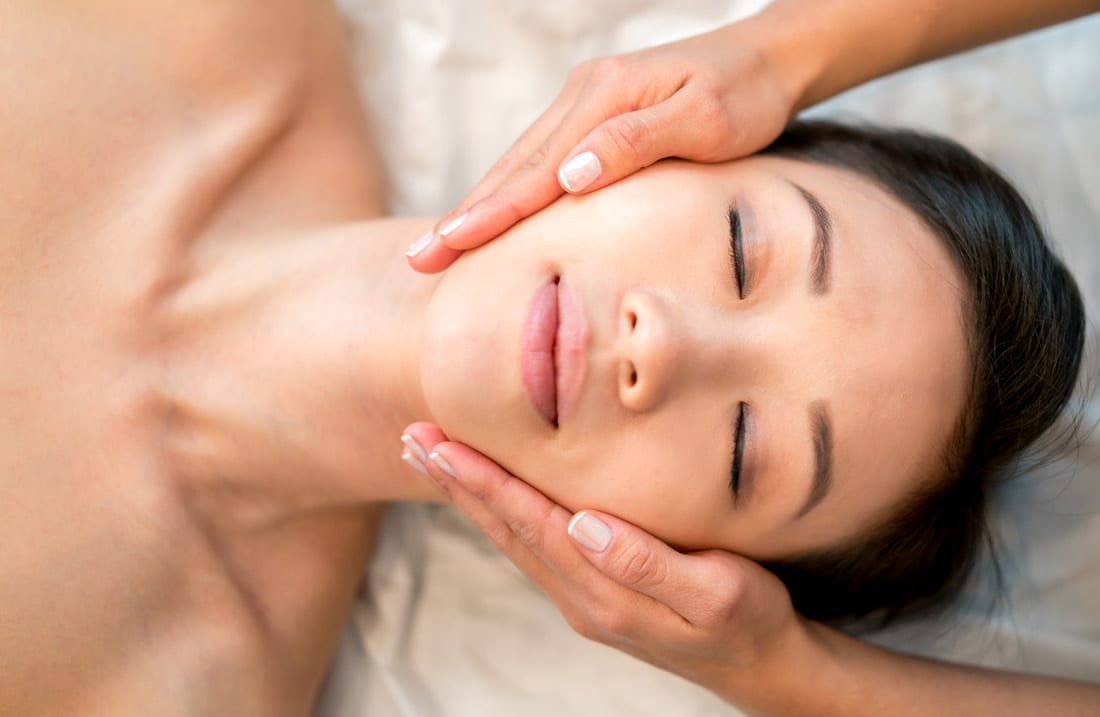 STORY: Jennifer Bradley Franklin
Lying on a table letting a qualified massage therapist knead out your knots can be bliss inducing. These days, facial massage has become buzzy, thanks in part to the recently minted Duchess of Sussex, Meghan Markle. The former actress has been a vocal advocate of the treatment as a way to keep her famous visage looking camera ready. In fact, research shows that facial massage can improve blood flow to plump skin, flush toxins that cause congestion, improve structure and stimulate the lymph system to drain puffiness-causing fluids. Even if you don't experience such miracle results, a facial that incorporates some form of massage is all but guaranteed to erase the stress that can show up on your face. Here are three places nearby to get your fix.
Fit for Royalty
Europeans are famous for cutting edge beauty techniques, and Buckhead has access to European facials at Judith of Budapest. Hungarian born owner and esthetician Judith Buran starts every facial with a 25- to 30-minute massage, whether she's using the organic Hungarian ILike products or Guinot from France. "[A facial massage] increases blood flow and muscle tone, and increases the skin's metabolic rate to take away the toxins, just like you're working out," she explains, noting that she uses her own water-based moisturizer as she works. "When the skin is warm, it's very flexible and can absorb the hydration. It softens the skin and opens the pores." Once the skin is supple, it makes extractions simple and painless. Bonus: While you're lying on her table, you'll also get a soothing hand and foot massage to further up the relaxation ante. Sessions start at $105 for an hour.
Stone Cold Stunner
Our skin concerns aren't all the same, so it stands to reason that how we care for them shouldn't be either. At Artisan Plastic Surgery, Biologique Recherches facials come with a custom-mixed cocktail of serums to address the exact symptoms clients have at that moment, which change based on stress level, hormones, the season and other variables. Technicians such as Anna Reach are trained by the high-end, Paris-based skincare line to employ movements and massage techniques based on the products used. "There's lots of lifting and toning of the muscles and vibrating to engage different facial muscle groups. It's like a mini-facelift," she says. You won't find hot towels or steam in this unique treatment. Everything is cold (ice is sometimes even mixed in), which helps reduce inflammation, shrink pores and tighten skin. A 70-minute facial is priced from $225.
Puffiness Down the Drain
Lots of clients think they need a facial for hydration or to help with acne, but it could be an issue of congestion. To combat the source, Blue Divine Aesthetics' Kalen Wheeler starts each signature HydraFacial with a 15-minute lymphatic drainage massage to flush out toxins, using a glass tool that glides along the skin. "We use very light pressure to move the lymph nodes since the eyes, nose and throat are all connected. It really helps with congestion, puffiness and even the sinuses," she says. While just the lymphatic drainage massage is available for a faster fix, the signature facial includes skin resurfacing, ultra moisturizing hyaluronic acid and red LED light therapy. A 50-minute signature facial session is $275; the drainage massage, including hydrating moisturizer and sunscreen application, is $120 for 30 minutes.
DETAILS
Artisan Plastic Surgery
5670 Peachtree Dunwoody Road
Atlanta 30342
404.851.1998
artisanplasticsurgery.com
Blue Divine Aesthetics
107 West Paces Ferry Road N.W.
Atlanta 30305
404.467.4232
bluedivine.com
Judith of Budapest
455 East Paces Ferry Road N.E.
Atlanta 30305
404.841.1111
judithofbudapest.com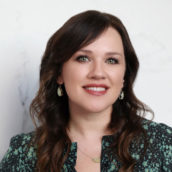 Jennifer Bradley Franklin
Senior Contributing Editor and Beauty Columnist at Simply Buckhead. Travel, Food and Design Writer and Author.