Cookie and coffee king Michael Coles shares the secrets to his achievements in his first book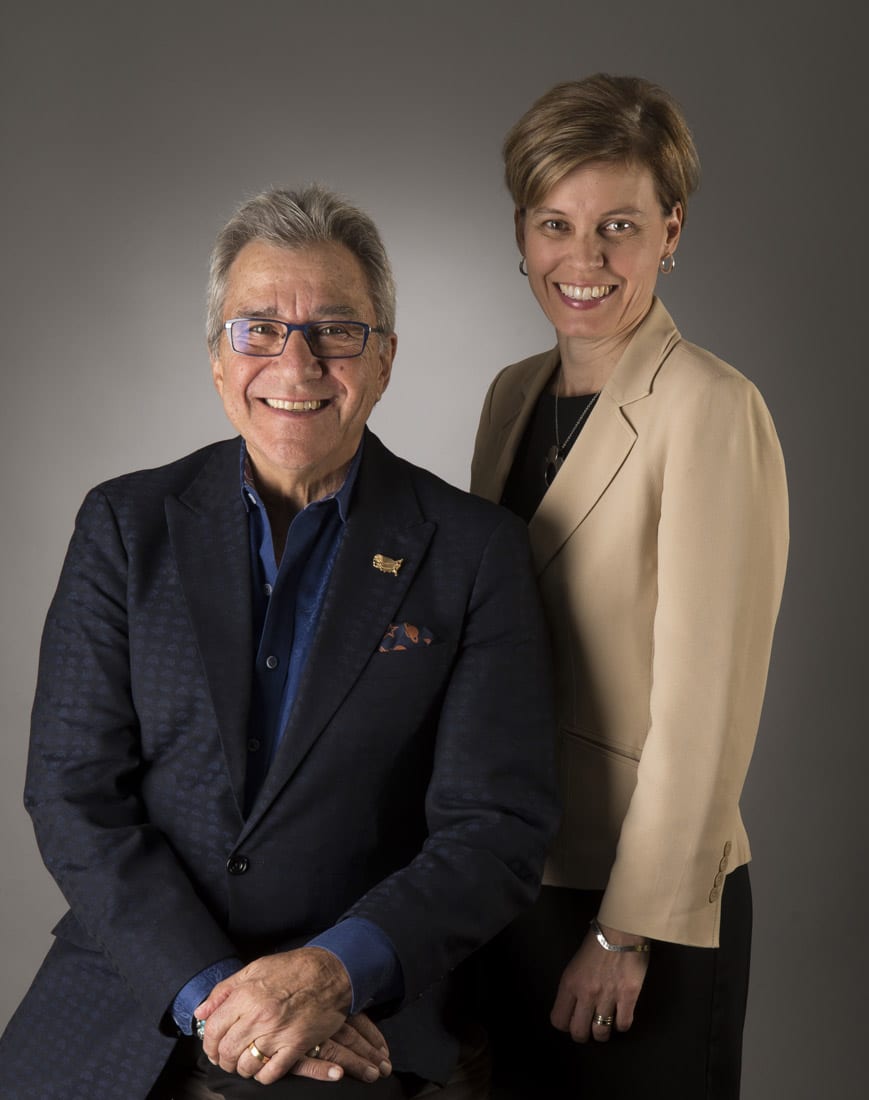 STORY: H.M. Cauley
PHOTO: David Caselli
Entrepreneur Michael Coles admits he's a compulsive note-taker. For 25 years, the Brookhaven resident scribbled ideas on napkins, hotel stationery and random pieces of paper—enough to fill a 4-inch file—before he began recording them on his phone. The entire time, Coles, 74, imagined compiling his snippets into a book. Two years ago, he wrote to himself, "Why do I keep making these notes and never write this book?" The answer, he says, was "that I kept thinking there was going to be something really important I'd need to remember first. But then I realized, if I wait any longer, I'll either be dead or I won't remember what I want to say."
Two years ago, while teaching an MBA class at Kennesaw State University, where the business school bears his name, Coles realized the curriculum lacked one key element. "They don't really give you much real-life experience," he says. "I brought in friends— notable people like [Home Depot co-founder] Arthur Blank—to talk about how you take an idea and build it into a business. And that's when the idea for a book came together."
Coles found co-writer Catherine Lewis, a KSU history professor, and the two worked from 5:30 to 7:30 a.m. three days a week to pen Time to Get Tough: How Cookies, Coffee, and a Crash Led to Success in Business and Life.
"Writing a quasi-memoir, motivational book was a grueling process, one of the hardest things I've ever done," says the man who survived a near-fatal motorcycle wreck, launched and sold the Great American Cookie Company, ran Caribou Coffee and chairs the Brand Bank Holding Company and BrandBank. "Many times, I got frustrated, and Catherine told me that's why more people don't write books."
Coles also didn't want to aggrandize his own life, but he believes his story of starting out with very little and learning to endure hardships is worth telling. He details how he turned an $8,000 investment into a $100 million cookie empire and recounts how, while having a coffee at a Caribou one day, he hit on the formula of product plus environment plus- services equals the experience, an equation that encompassed the work employees and vendors did to create a java worth coming back for. He writes about the grueling recovery from that motorcycle accident, and his realization that the last 5 miles of a journey are the most significant.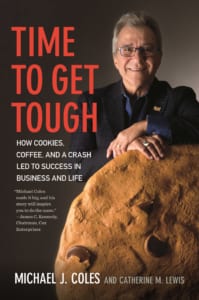 "The last 5 miles is my favorite story in the book, because it's the most important to me," he says. "When I rode [my bicycle] across the country for the third time, I didn't think I could finish. I had nothing left; my legs were cramping, and I had no strength. But when I got to the end, I didn't remember any of that. It's the last piece that makes the difference between success and failure."
The final chapter of the book features 10 lessons distilled from his own experiences that can be applied to any challenge, personal or professional. "I've learned that if you keep your head up, you can accomplish a lot," says Coles. "I'm not Steve Jobs or Warren Buffett, but my story is believable and one people can relate to."
Michael Coles' TIME TO GET TOUGH: HOW COOKIES, COFFEE, AND A CRASH LED TO SUCCESS IN BUSINESS AND LIFE is available at ugapress.org and amazon.com.
On Nov. 15, Coles will be discussing the book at an appearance during the MJCCA Book Festival; for details, visit atlantajcc.org.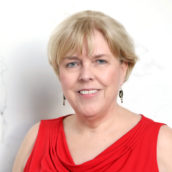 H.M Cauley
Atlanta-based writer and editor contributing to a number of local and state-wide publications. Instructor in Georgia State's Communication department and Emory's Continuing Education division.