How a med spa novice dove skin-deep into his first facial.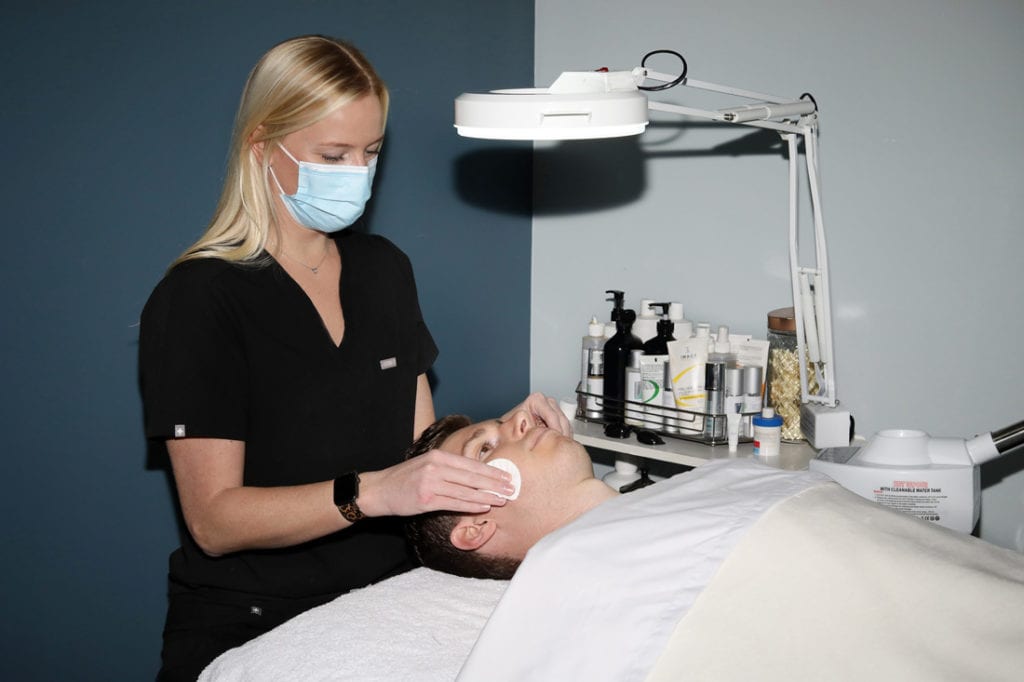 To some, skincare comes as easily as spewing every lyric to Journey's "Don't Stop Believin'." But for others, it's more like a far-too-relatable version of Aladdin's "A Whole New World." The latter rang true for 32-year-old Alex Bayer, who took his first foray into the world of medical spas with a recent facial and laser treatment at Spa Sydell Integrative Aesthetics in Buckhead.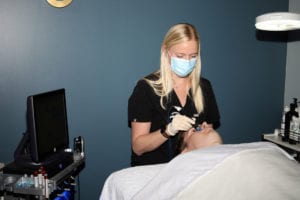 "I was very unsure of what to expect," says Bayer. "I hate to say it, but I'm the standard, basic guy that washes his face after he works out, and that's pretty much all I do. My girlfriend and I got really bored during quarantine in the beginning. She has one of those [facial] steamers, so we did that one day, but that's as far as I've ever gone with skincare before."
As the saying goes, not all heroes wear capes, and luckily, Spa Sydell's licensed aesthetician and assistant cosmetic laser technician Lauren Nee walked Bayer through the entire process, starting with a 10-minute consultation to get to know his current skincare routine and background with products. Once Bayer's minimalist approach to a daily regimen was established, Nee was able to tailor a treatment to most benefit his skin. "I decided to give Alex a HydraFacial, and then I also added in a laser treatment called Photogenesis," explains Nee. "I wanted to do something that wasn't going to be super aggressive and that would be a good step up from his current, basic routine, as well as something that he could come in and do on a regular basis with no downtime."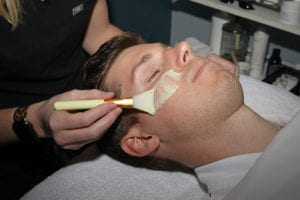 Following the 35-minute facial, even Bayer had to admit he was impressed and is more open to getting another facial now that he's been through the experience with a professional aesthetician. To help him maintain his newfound, healthy glow, Nee sent Bayer home with a few Sydell Skincare signatures (think: a starter skincare pack), including a rose water and white tea gel cleanser ($25), Ultrasome C-20 vitamin C serum ($77) and Antibac Protectant ($42). "It's great for people to come and see me, but it's also important to have a homecare routine and to be consistent with that," notes Nee. "Doing homecare on a consistent basis is going to help you maintain what you're getting from your facial and also extend the lifetime of that facial."
PRO TIPS
Aesthetician Lauren Nee shares her skincare insights.
How to care for your skin in the winter: "Make sure you're switching to a heavier moisturizer, especially at night, to help combat the colder weather. Also look into more aggressive facial treatments, like lasers and chemical peels; it's a good time to do it when your skin isn't as exposed to the sun. And stay hydrated!"
Which skincare products are must-haves: "I always recommend including active ingredients in your skincare routine as a preventative measure against aging. SPF is one, if not the most, important anti-aging product that you can use on your skin. Vitamin C is another great active ingredient. It's an antioxidant that helps protect your skin against environmental factors like pollution or smoke. It can also aid in lightening dark spots and hyperpigmentation. Retinol is another good active that I'd recommend. It forces skin-cell turnover to bring fresh skin cells to the surface and fight signs of aging, such as fine lines and wrinkles."
What treatments to consider for your age group: "Around the age of 30, the aging process starts to kick in. It's a good time to consider more aggressive aesthetic treatments beyond routine facials, [such as] laser or microneedling—things that are going to help with the production of collagen and elastin to fight the signs of aging. In their late 40s and 50s, clients tend to have more concerns with skin laxity, where you see your skin start to sag in some areas. Non-invasive treatments, like Ultherapy, can be really helpful. It uses ultrasound technology to create collagen to help lift and tighten the skin."
When to think about injectables: "If you still see those lines present on your face in a resting state, it may be time to consider injectables, such as Botox in the forehead, to prevent those wrinkles and get rid of them. Filler-type injectables can help more with loss of volume in the cheek area or lower face. All of these are elective, of course, but around the age of 30, based on your concern, would be a good time to consider injectables, since the skin-cell turnover and collagen production starts to slow."
Spa Sydell Integrative Aesthetics
3005 Peachtree Road N.E., Suite E
Atlanta 30305
404.255.7727
spasydell.com
STORY: Taylor Heard
PHOTOS: Sara Hanna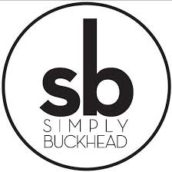 SimplyBuckhead
Simply Buckhead is an upscale lifestyle magazine focused on the best and brightest individuals, businesses and events in Buckhead, Brookhaven, Sandy Springs, Dunwoody and Chamblee. With a commitment to journalistic excellence, the magazine serves as the authority on who to know, what to do and where to go in the community, and its surroundings.