Zap those spidery lines into non-existence!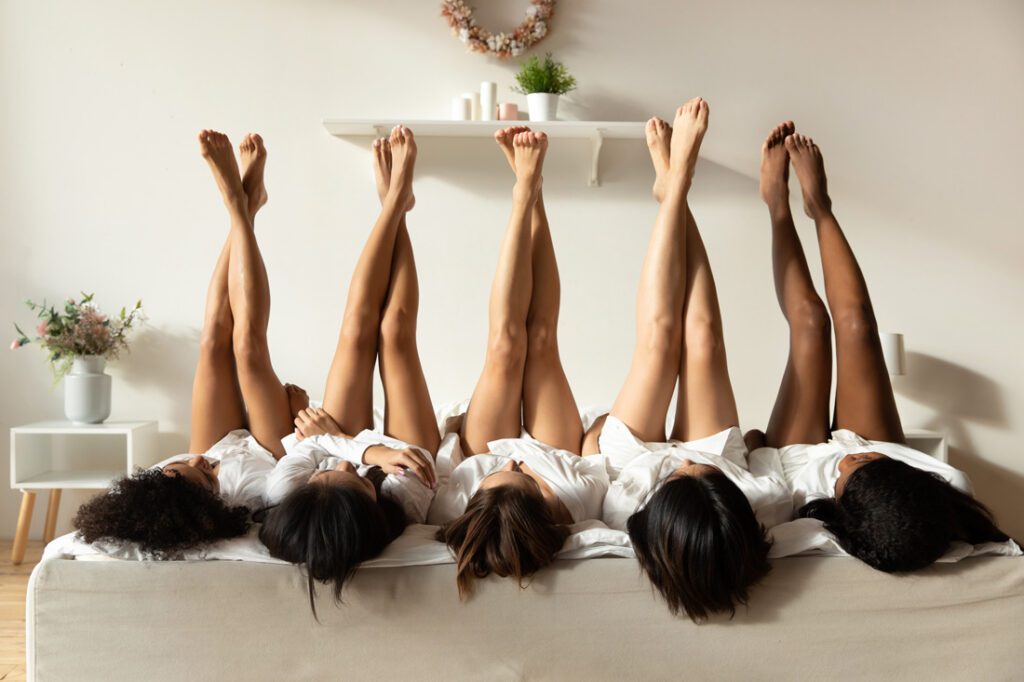 Don't let some unsightly spider veins prevent you from baring your gams this season. You've got options to get rid of them and sport that short sundress like you did in your 20s.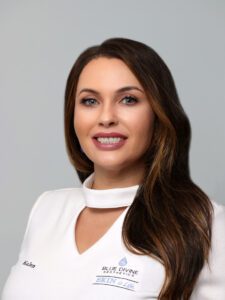 Yes, spider veins can be, alas, a sign of aging. These small, painless blood vessels that are visible through the skin are also commonly caused by genetics, rosacea, sun exposure, varicose veins and pregnancy. I have four of those things working against me and recently noticed the small, pesky webs creeping up on my legs. The damaged or burst blood vessels can appear anywhere on the body but are often found on legs or the face if you're rosacea-prone.
Thankfully, veins aren't usually cause for medical concern, just the aesthetic. But some underlying health conditions can bring them out, including fatty liver disease and cardiovascular disease.
I headed to Blue Divine Aesthetics in Buckhead to see what the buzz was about the NeoSkin by Aerolase laser.
Unlike other lasers used for veins, this rejuvenation treatment using a 1064nm wavelength YAG laser is said to be much less painful and safe for all skin types. The other common treatment for spiders, sclerotherapy, involves injections of a salt solution that, though effective, sounded more invasive to me for my first foray into vein removal.
"The NeoSkin works best on veins that are visible and easily noticed. The more red or blue the vein, the better the laser can pick up on it. It can take up to three sessions to remove, depending on vascularity," says Kalen Wheeler, licensed aesthetician, certified laser specialist and owner of Blue Divine Aesthetics.
To treat my legs, Wheeler circled the targeted veins with a white pencil, had me put on goggles to protect my eyes and then went to work. Each pulse of light felt like a quick, hot pinprick. I wouldn't call it pleasant, but it was definitely manageable. Since I didn't have a lot of veins to address, the whole thing was over in about 10 minutes. After each section was complete, a cooling ice pack was applied to soothe the area. I felt no discomfort post-treatment.
The spider veins that disappeared won't return. However, the body forms new blood vessels, so new veins are likely to show up in the future.
Another cool thing about the NeoSkin is that it can treat more than 30 different kinds of skin imperfections, including pigmented spots, redness, fine lines, scars and even ingrown hairs. While I was in the hot seat, Wheeler turned the laser to my face for about 20 minutes and addressed some of my sunspots and then did an overall collagen-stimulating round to help minimize fine lines and improve overall tone and texture. About a week later, the sunspots that initially got darker appeared slightly lighter than before, and my skin looked particularly glowy.
Bring on the summer fun!
BLUE DIVINE AESTHETICS
404.528.1882
bluedivine.com
@bluedivineatl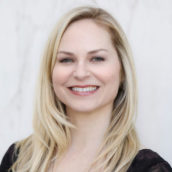 Karina Antenucci
Managing Editor and Wellness Columnist at Simply Buckhead. Blogger at Badass + Healthy.