Expert advice for how to start a collection and why you should!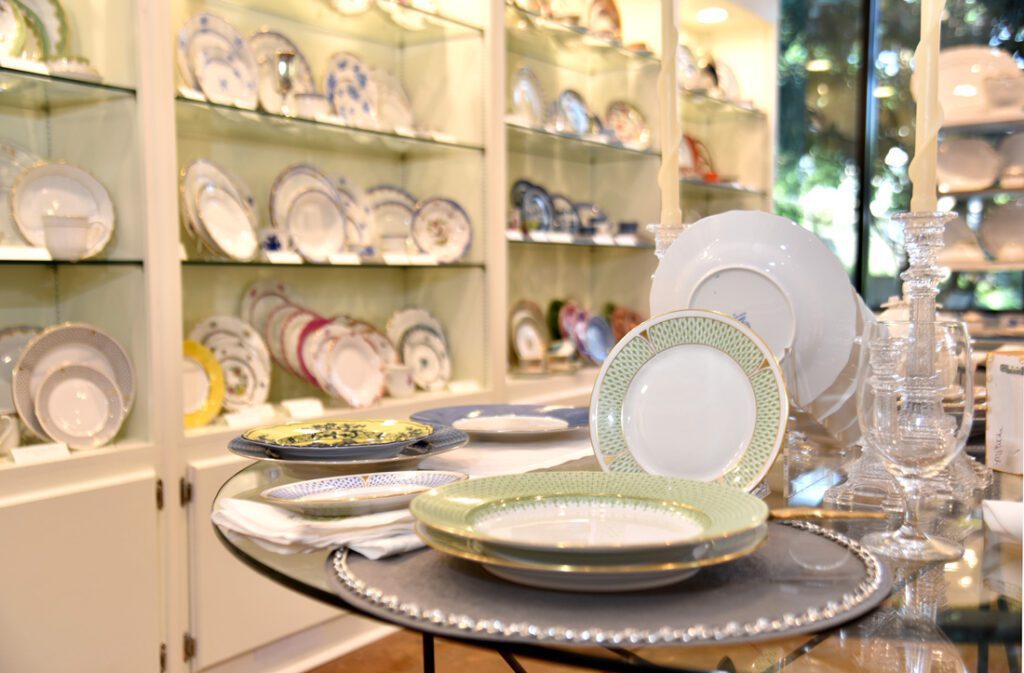 The theme song from Disney's The Little Mermaid, "Part of Your World," might be a collector's power anthem. As Ariel belts in her cave of wonders, "I've got gadgets and gizmos a-plenty. I've got whozits and whatzits galore. You want thingamabobs? I've got 20! But who cares? No big deal. I want more!" As Ariel so adequately describes, a collector's hoard is never complete. That ability to add to it over time is what makes a collection as sentimental as it is valuable; starting one is only the beginning.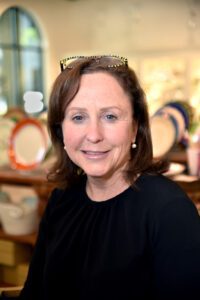 Angi Evert is one of the faces behind fête, a one-stop bridal registry and gift store in Buckhead. When starting a collection, Evert says to consider your current home as well as your future one. "You know how you're told you dress for the job you want? Well, you appoint your home for the life you want." According to Evert, a sterling silver or bone china collection is never out of place, no matter how extravagant it may seem.
Brookhaven resident Joan Corcoran can attest to the joys of owning. "I love my silver collection. It started as a gift from my mother when I had a milestone birthday and has evolved into me having a touch of elegance in my everyday life." Corcoran's collection includes place settings, various serving pieces and home decor items.
As Corcoran mentions, a collection is even more special when started by someone else. Collections for others can range from original art to hard-to-find coins. Evert says, "No matter what you decide to collect for your loved one, the important thing to remember is to buy quality. Quality is timeless." She recommends items such as pewter mint julep cups, add-a-pearl necklaces, china and silver patterns and porcelain figurines. "Probably our most popular collection that folks start for grandchildren, godchildren, nieces and nephews is Herend figurines. Not only are they gorgeous, but their value has outperformed most savings accounts," she says.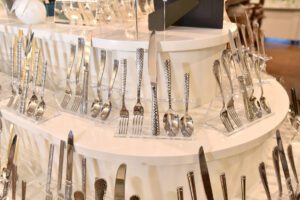 Evert encourages buying from reputable dealers to get the best value. Pieces may appreciate, and they will also be easier to replace should something break over the years. When in doubt, select quality over quantity.
While it's nice to have a collection, the real joy comes from using it. "One of our customers has a big Herend figurine acorn collection that she keeps on a coffee table inside a big Herend leaf," says Evert. "My cousin has a Baccarat butterfly collection that they keep on their mantle." Proudly displaying a collection brings joy to the collector and the visitor, and a bonus, it makes for polite and intriguing conversation.
As for her own collection, Evert says she has many, including about 250 sterling Christmas ornaments. Started by her paternal grandmother, it is the one that captures her heart. "Memaw was a character. She did splits and high kicks up until she was 80. She said the most wonderful things. When she'd first catch sight of me, she'd say things like, 'What's the tale, Nightingale?' or 'What's the story, morning glory?' She had some of her best lines engraved on a few of the ornaments. I've said those same things to my children and grandchildren every day of their lives, so this is a collection that all of them will look forward to inheriting." Here's to creating a collection that makes someone want to be a part of your world.
FÊTE
404.254.0144
tresbellefete.com
@tresbellefete
PHOTOS: Joann Vitelli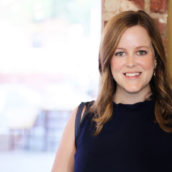 Nicole Letts
Wellness columnist at Simply Buckhead and dog columnist at Atlanta Pet Life. Lifestyle writer specializing in women's interests, travel, people and interiors.