Artist Hayden Gregg breathes new life into furniture, walls and floors!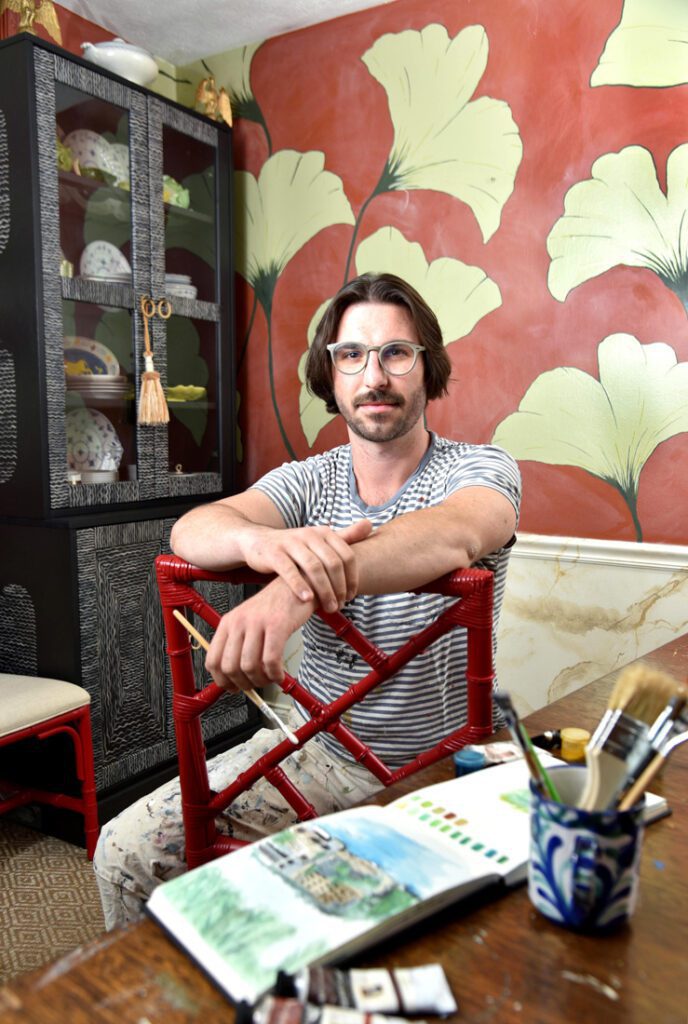 You might call Hayden Gregg an optimizer. After all, he takes existing things and makes them better. But to distill what he does into something so technical is to miss the truth: He's an artist. In the three years since the Buckhead resident launched his business, he's become a top resource for interior designers and design savvy homeowners around the Southeast, painting floors, furniture and walls and transforming them into works of art, either in his clients' homes or from his new Upper Westside studio.
Here, we learn how he got his start and what inspires him.
Are you from Atlanta?
I am. I grew up in Lawrenceville. I went to Georgia Tech for my undergrad degree in history, and I have a master's in museum studies from the University of Washington [Seattle] where I focused on American decorative arts. I moved back to Atlanta in 2018.
What was the catalyst for your starting to refinish and paint furniture?
I took a lot of art classes growing up and had always been interested in it. Then I started [updating furniture] through some designers I knew here in Atlanta. Not a lot of people do this kind of work. I started parttime, but there was so much work that it's now my full-time business.
Did this path take you by surprise?
Yes. I spent time trying to get a fulltime job at a museum but gave up on that. I had taken some architectural drafting and watercolor rendering classes. In Seattle, I did some work for a furniture restorer, and I learned a lot about decorative arts from working at a museum there.
Has demand increased due to supply chain issues for new pieces?
Work has definitely picked up during the pandemic. It's so hard to get new furniture, and having things made is expensive because raw materials are so expensive. I [paint and refinish] a lot of pieces people already have. Sometimes they have a vision for doing it in an interesting way, and sometimes it's as simple as painting it a different color. People are looking around their homes, wanting something more fun. I've been doing more mural projects and floor painting. People are ready for more excitement in their houses.
Tell us about your floor painting.
I usually paint hardwood floors. I've done checkerboards and octagon and square patterns. [Famed interior designer] Bunny Williams uses those a lot and is well known for them. I did a fun one at a house in Sandy Springs where they had an open bar walk-through that couldn't have furniture in the middle of the room, and so we did white floors with inset octagons with green and blue. It was a great alternative to a rug.
Do you have a signature style?
I do a lot of faux tortoise finishes on all different types of furniture, and I lacquer a lot of things.
What is exciting about this work?
Every day I'm working on different things. I like that variety. The designers have such interesting ideas, which keeps it fun.
Where do you find inspiration?
I go to a lot of museums, art museums in particular. I collect coffee table books and have a lot by mural artist Rex Whistler who was active between World Wars I and II in England. I flip through those often. I am a member of the Decorative Arts Trust.
HAYDEN PAINTS
haydenpaints.com
@haydenpaints
PHOTO: Joann Vitelli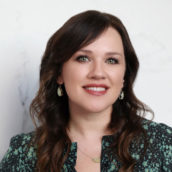 Jennifer Bradley Franklin
Senior Contributing Editor and Beauty Columnist at Simply Buckhead. Travel, Food and Design Writer and Author.