History, eclectic style and gracious hospitality at Stonehurst Place.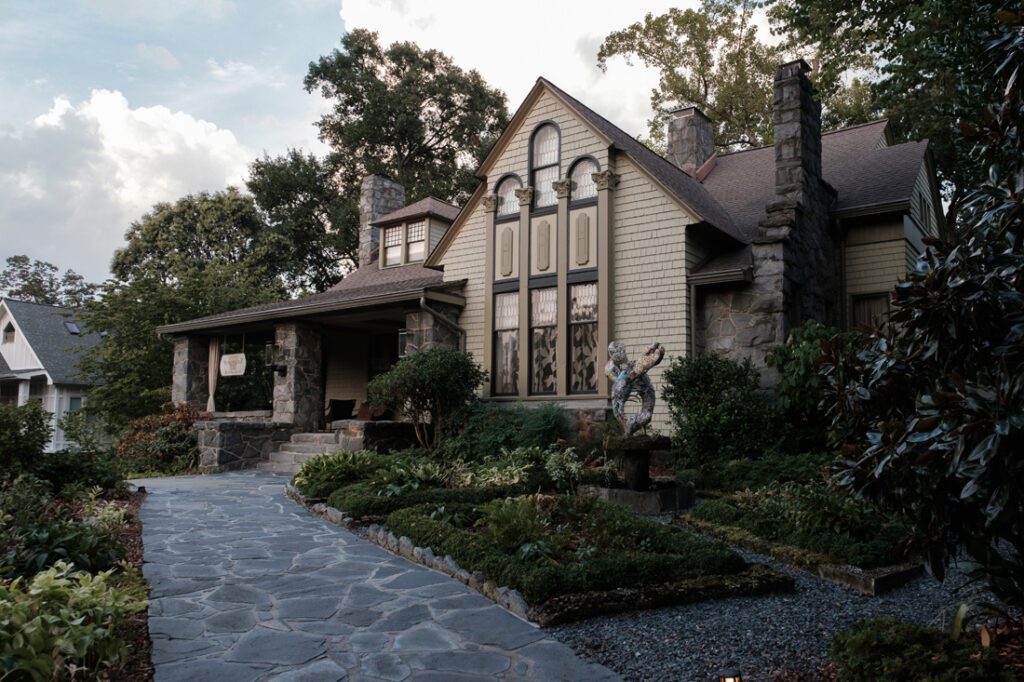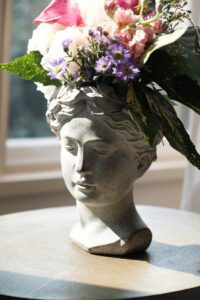 I have a secret fantasy. In my dream, I have a wealthy aunt with a palatial mansion where I can escape anytime I need a break. I have no such relatives, but I may have discovered something even better: Stonehurst Place overlooking Piedmont Avenue in Midtown.
On a recent weeknight, one of my favorite travel partners and fellow historic home enthusiast, my mother, joined me for a quick overnight. The estate, originally known as Stonehurst, was built as a family home in 1896 on a large plot of land. When the last child of the original owners passed away in 1996, the home became a small bed and breakfast, which the then owner painted a garish pink.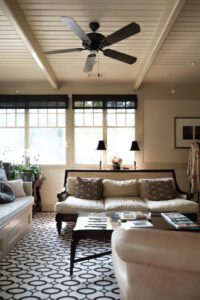 Interior designer Barb Shadomy purchased it in 2007 and spent 17 months restoring it to its original glory, adding modern amenities and eclectic decor. High-speed internet, marble bathrooms and high thread- count sheets exist harmoniously alongside original inglenook carvings and Georgia granite. Each of the eight rooms and suites, spread across the main house and the two-story carriage house, are unique.
Innkeeper John Cardona, who came onboard in 2017 with his wife, Grace, who presides over the kitchen, welcomed us by name. After a short tour, stunning with a proliferation of flowers, multiple libraries and serious art such as pieces by Andy Warhol, Nina Mae Fowler and William Wegman, we settled into the master suite where we indulged in a pour from the gratis bottle of Chardonnay on ice and the flourless, pecan-studded "Heaven on Earth" brownies waiting under a cloche.
Celebrated chef Craig Richards' Lyla Lila was just a 15-minute stroll, making it an obvious choice. We tucked into the cozy bar and ordered up a storm. Bright pink tuna crudo packed a flavor punch with aji amarillo and pickled strawberries. We opted for shared appetizer portions of crispy duck lasagna layered with cocoa bechamel and carrot-coriander puree, cacio e pepe agnolotti ravioli, and wagyu beef and black truffle ravioli. We wrapped up with a light-as-a-feather lemon cheesecake with gingersnap crust, blueberries and basil that tasted like spring on a plate.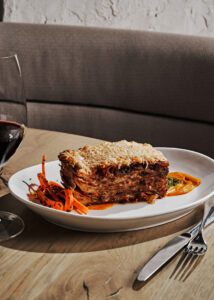 Instead of opening my laptop when we returned to Stonehurst, my mom and I took turns luxuriating in the freestanding, deep soaking tub, scented with the inn's calming bath salts custom made for them by the San Francisco Bath Salt Company. Afterwards, we watched a lighthearted movie, pressed the button to close the blackout shades and drifted off in the impossibly plush king-size bed.
The next morning, the alluring aromas of bacon and fresh-brewed coffee were enough to rouse us. My how-the-other-half-lives fantasy came true thanks to the decadent made-to-order breakfast of eggs Florentine, crisp bacon and herbed fruit salad. It was just the pick-me up I needed to tackle the rest of a busy week.
STONEHURST PLACE 
404.881.0722
stonehurstplace.com
@stonehurstplace
LYLA LILA
404.963.2637
lylalilaatl.com
@lylalilaatl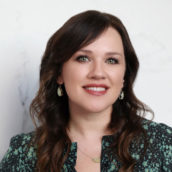 Jennifer Bradley Franklin
Senior Contributing Editor and Beauty Columnist at Simply Buckhead. Travel, Food and Design Writer and Author.