OWNER, ATLANTA FURNITURE TAXI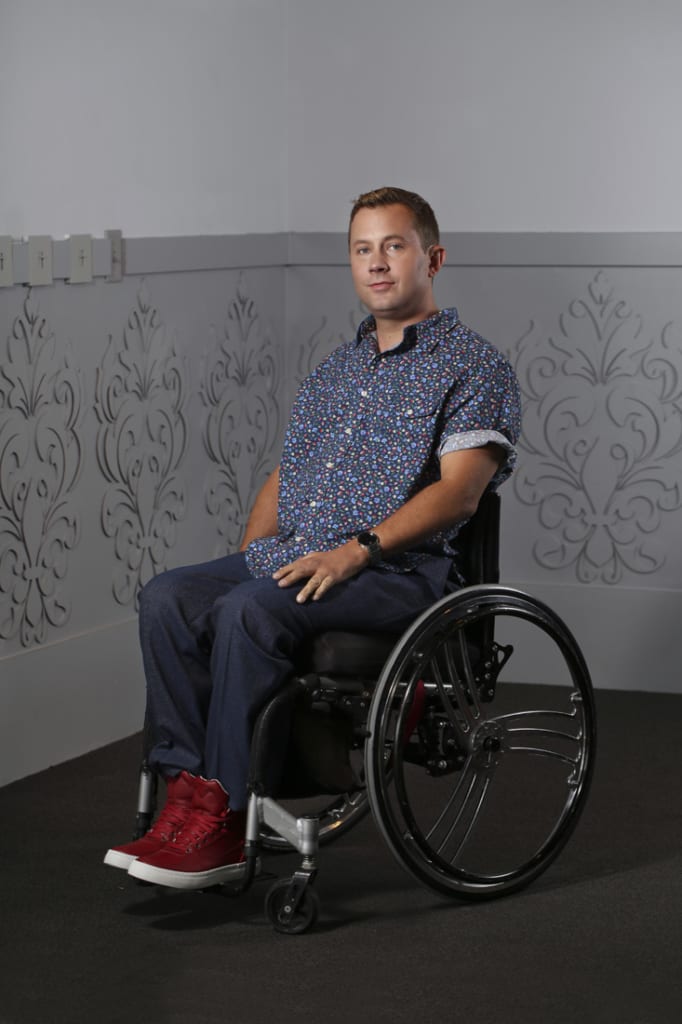 Brookhaven's Aaron Polk is used to people doing a double take when he tells them he runs his own moving business, Atlanta Furniture Taxi. "I am the only quadriplegic in the world who owns a moving company," claims Polk. "People are always surprised to find I have my own adapted truck with a trailer. It's not easy, but I can move anybody."
Polk leaves the heavy lifting to his 35 full-time employees who pack his 13 moving trucks, but the 38-yearold is the brains behind the operation that specializes in moving delicate furniture and fixtures. He's trained his crew on the art of transporting chandeliers and antiques without a break or scratch—a skill he mastered growing up in Griffin, Georgia.
"My mom married an antiques dealer, and I delivered his furniture to customers," says Polk. "I was the only one who wasn't breaking it. The customers asked for my number and called back when they needed something moved."
At 19, Polk had his own company, I-Do Moving, and got a contract with Disney to move props. He also transported items for Ralph Lauren and PBS' "Antiques Roadshow" until an accident he suffered when he was 25 put him in the hospital for a year and left him a quadriplegic. After selling the company, he sat out a non-compete clause, but soon found himself ready to take the helm again. Six years ago, he launched Furniture Taxi.
His inspiration? "I'll be honest, it was being poor," admits Polk. "I lost everything when I broke my neck. Going from riches to rags was a tough time that taught me the importance of building connections that last forever. Like a lot of people, I took life for granted, and having to relearn my life has taught me to play the cards you're handed. I hope my story can inspire others."
Rising Star Revelations
What is your secret to success?
I listen to the person who needs a quote. My competition has people answering the phone and spitting out hourly rates. But I'm the one on the phone. And that seals the deal every time. I'm also really good with numbers. I studied finance at Georgia State, and I can figure out P&L [profit and loss] really quick.
What is your ultimate goal?
I want to be the Uber of the trucking world. When I was in a hospital bed for a year, I studied everything on Google and Craigslist, and copied their models. Now I have a lot of cities where people are calling us to show up.
What was the best or most memorable day of your career?
Last February, I moved 200,000 square feet of office furniture for MailChimp without one damage. It took 14 days to move them from Tech Square to the Old Fourth Ward, and it was astonishing to move that big an operation without any damage.
What's been your biggest accomplishment?
Learning the value of money. I went five years without driving, and I had to pay a taxi to take me each way to work. That taught me the importance of saving money. Now I have a new Mercedes, a Chevy truck and a boat I can drive. I've learned that money isn't everything; it's a tool, and if you don't know how to use it, you'll lose it.
What's the biggest obstacle you've faced in your life?
It's having to deal with people who don't know the value of having a relationship with someone like me. Or having to deal with people who have bad attitudes. What advice would you give to someone following in your footsteps? Your body follows your mind: If you tell your mind you can do it, your body will do it. They told me I'd never be able to manage anything but a power wheelchair, but I couldn't buy one, so I was forced to learn to use the manual kind. And I did. If the mind, body and spirit are working together, you can accomplish anything.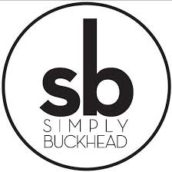 SimplyBuckhead
Simply Buckhead is an upscale lifestyle magazine focused on the best and brightest individuals, businesses and events in Buckhead, Brookhaven, Sandy Springs, Dunwoody and Chamblee. With a commitment to journalistic excellence, the magazine serves as the authority on who to know, what to do and where to go in the community, and its surroundings.