DESIGNER/OWNER, HOTTIE+LORD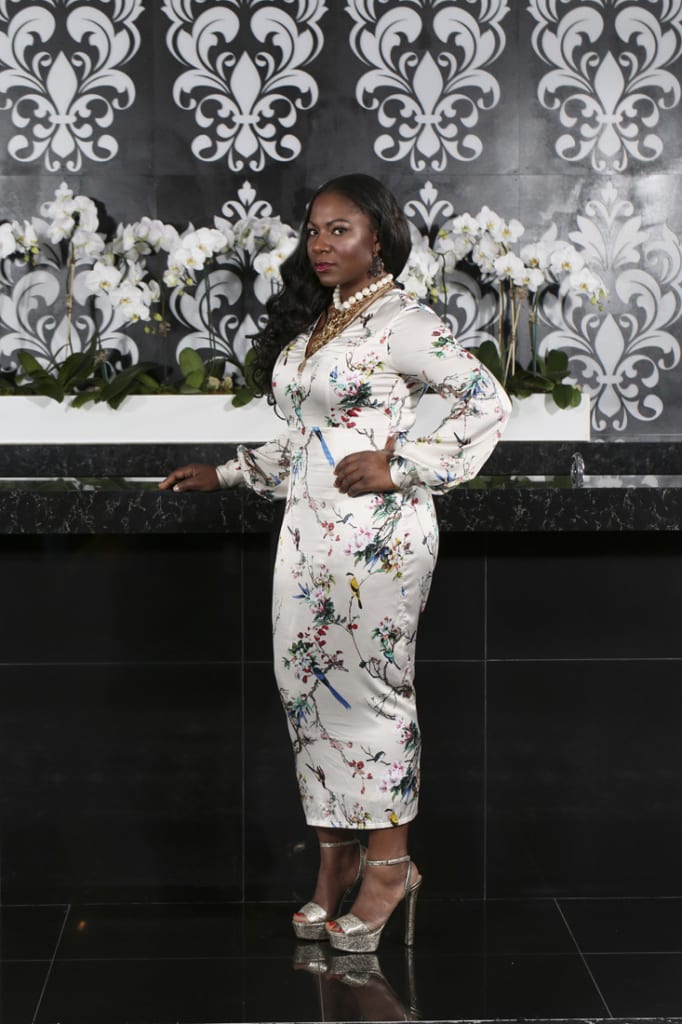 "I'm kind of stubborn," admits fashion designer Adetutu "Tutu" Longe from her perch on a delicate gilded pink sofa in her new Buckhead flagship boutique. "When anyone tells me I can't do something, it lights a fire in my belly."
The 38-year-old Nigerian-American is the driving force behind Hottie+Lord, an up-and-coming fashion brand that counts Heidi Klum, Jessica Biel and Jennifer Beals among its growing list of celebrity fans. She's also something of a study in opposites. The Hottie+Lord aesthetic is beautifully feminine, yet Longe had to fight tooth and nail for nearly 10 years to get the line produced. The designer is kind and faith-filled, but exudes a formidable determination. Every one of her pieces features the quality of pricey designer brands, but most cost $300 or less. According to the mom of three, those juxtapositions are by design. "I believe in the impossible," she says.
Born in Washington, D.C., Longe left when she was 1-year-old to live in Nigeria with her devoutly religious family—descendants of African royalty, she says. During her time in the West African nation she became obsessed with fashion and recognized that though modest in design, her mother's clothes were flawlessly made. "Fashion was a gift in my soul," she explains. "It's always been important to me."
At her Nigerian boarding school, Longe learned to sew in required home economics courses and to tie-dye fabric by hand from a neighbor. Still, her parents had aspirations for their talented daughter to become a lawyer, doctor or engineer. When the family moved back to D.C. after Longe's ninth-grade year, she became an avid reader—"a hoarder!" she jokes—of fashion magazines.
As an adult, she pursued her love of beauty as a hairstylist specializing in extensions, all the while designing clothes on the side. "I made many, many samples but never had the funds to produce them," Longe recalls of the struggle to find a factory that could make reasonably priced clothes to her exacting standards, first in New York and then in Atlanta, after she moved here in 2008. "I couldn't just make something and sell it," she confesses. "It had to be that perfect quality piece."
She decided to change her own fortune in 2015, traveling to China to hand-select the best-of-the-best workers and open a factory of her own. Leaning heavily on the strong relationships she had built while producing hair extensions, she assembled a team of seven in Guangzhou. "Once I set my mind to it, I knew it would happen," says Longe, dressed to perfection in a pale blue Hottie+Lord Mod Cotton Poplin blouse, tailored black trousers and platform sandals, and sporting her trademark nothing-can-stop-me attitude.
Hottie+Lord's first retail store, with its lofty ceilings, pristine white walls and pickled herringbone wood floors, had its grand opening June 8 in the tony The Shops Buckhead Atlanta. The clothes lining the racks are the realization of a lifetime of dreams and determination. Intricate lace dresses hang next to silk bomber jackets, and feminine floral tops are displayed next to strong, straight-cut pants. The contrasts prove that Longe's ideas of style, quality and timelessness can co-exist beautifully, and that her star is certainly on the rise.
Rising Star Revelations
What is your secret to success?
Faith.
Who is your role model?
I love fighters. I can't say a specific name, but I just generally find strength in that.
What is the biggest obstacle you've faced in your life?
I believe that any obstacle can be overcome. There's no blessing that's not tested. That's what makes you stronger.
What advice would you give to someone following in your footsteps?
Keep going. Just do it. "
STORY: Jennifer Bradley Franklin
PHOTOS: Sara Hanna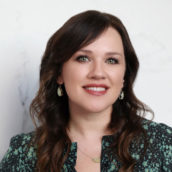 Jennifer Bradley Franklin
Senior Contributing Editor and Beauty Columnist at Simply Buckhead. Travel, Food and Design Writer and Author.