OWNER, SUGARCOAT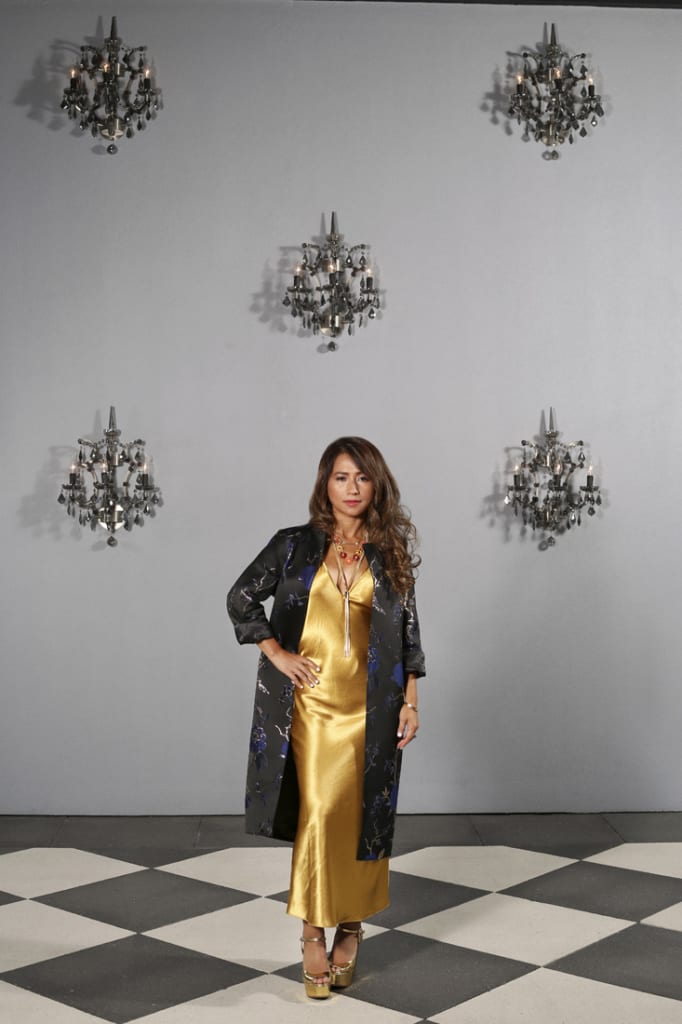 Peiru Kim is the petite force to be reckoned with behind the popular and growing Sugarcoat beauty brand. While she may own Sugarcoat locations in Buckhead, Vinings and Virginia-Highland and have a fourth location opening in Chastain Park this summer, she still calls her biggest accomplishment giving her grandmother her first manicure and pedicure. "I will always remember that day and the joyful smile on her face. I want to honor her with my life by providing joy and love to others," says Kim, whose family moved to Atlanta from Taipei, Taiwan, in 1986 in search of better job and educational opportunities.
After graduating from Georgia Tech with a degree in business in 1996, the Brookhaven resident worked for a real estate development company as a project manager for more than 15 years. Dreaming of owning her own business and knowing that it would be fun to have one that centered around taking care of people, Kim purchased her first Sugarcoat location in 2010. She used money her grandmother left her to register the business' trademark. "I really believe that she is in heaven smiling down on me," Kim adds.
Sugarcoat isn't just any nail salon. It's a beauty destination where Kim provides a pristine atmosphere featuring chandeliers, white leather banquettes and pedicure "thrones" with porcelain sinks that are sanitized with hospital-grade cleanser after each customer. While nails are the focus, every location also offers massage, facials, waxing and eyelash extension services. "I take pride in knowing that I can create a place where people can gather and spend time to relax and recharge," she says.
Her ultimate goal? "To make a difference in this lifetime; to improve the lives of the people I meet," she says. "Sugarcoat, to me, means helping others by providing a place of refuge. Sugarcoating life one pedicure at a time. Self-care, to me, is of utmost importance. We can only serve our family and our community if we are fully energized and happy."
Rising Star Revelations
What is your secret to success?
Following my passion to serve and doing what I love. I believe in hard work and striving toward your goals.
Who is your role model?
My parents are my role models. Their kindness, incredible work ethic and dedication to providing the best for the family are what I look up to and strive to be like.
What is the biggest obstacle you've faced in your life?
The biggest challenge has been to find the perfect balance between work life and personal life. Growing a business and raising a family has been a real juggling act. I wanted to be perfect in every aspect of my life as a wife and mom, and in running the day-to-day operations of the business. I have yet to find the perfect balance, but I do believe that I can do it all in this lifetime with lots of coffee.
What advice would you give to someone following in your footsteps?
"The surest way to bring goodness to yourself is to make it your intention to do good for somebody else." I live by these words from Oprah Winfrey and really try to challenge the status quo every day. Find better ways to improve your trade and your skills. Always look for the good in others and live without judgment, for we are all equal.
What is your personal motto?
Have faith, live with passion, love others and never take a single breath for granted.
What inspires you?
Generous people who give without asking for anything in return. People who do good without seeking fame or fortune.
STORY: Karina Antenucci
PHOTOS: Sara Hanna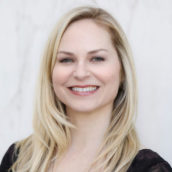 Karina Antenucci
Managing Editor and Wellness Columnist at Simply Buckhead. Blogger at Badass + Healthy.