CO-FOUNDER, BETTER BRANDS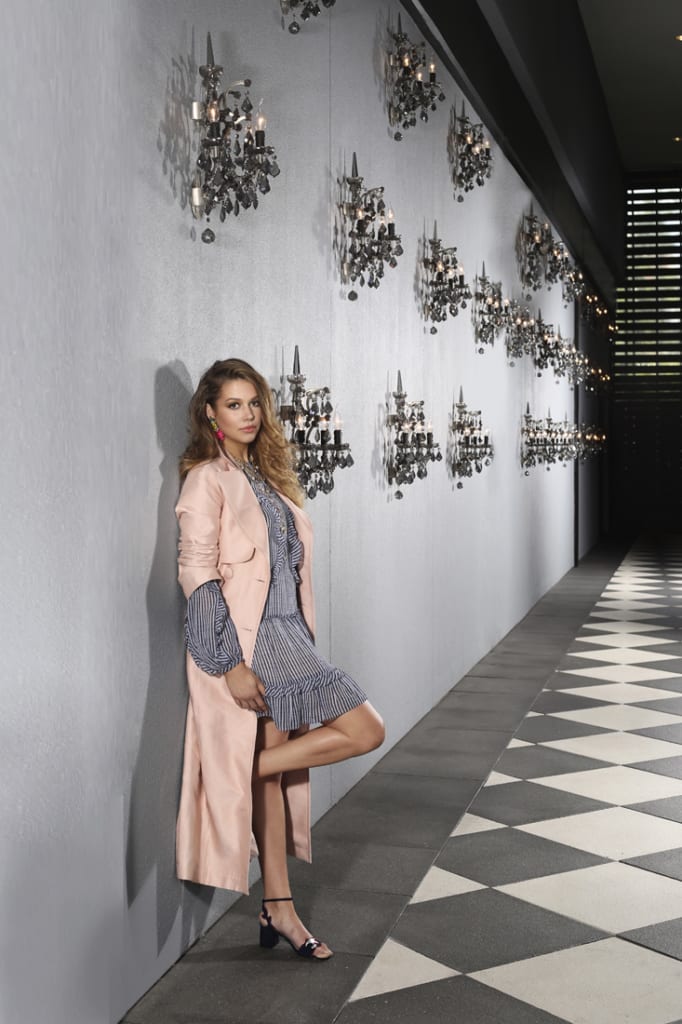 Buckhead resident Kelly Wallace graduated from the University of Alabama thinking she'd work in fashion PR. Now, at age 28, she's a co-founder at Better Brands, the restaurant group that owns the Yeah! Burger franchise and fast casual newcomer Upbeet.
The brand and marketing maven and brainchild behind the new eatery's design learned the PR basics interning for Diane von Furstenberg in New York and the firm of Trevelino/ Keller here in Atlanta. But it was her first real job, at Karen Canavan Public Relations, that introduced her to her Better Brands partner Erik Maier. "He was a guest at one of our restaurant openings, and we had a great conversation about what he was doing with Yeah! Burger," Wallace says of their meeting in 2013. "He reached out later with an opportunity doing marketing, and we ended up working really well together."
Three years later, Maier approached Wallace with a proposal for a partnership. "I inserted myself and made myself valuable in every part of the business I could," she says of their collaboration. "I took it upon myself to learn things—llustrator, Photoshop—and I now do all of the graphic design for the restaurants." With Upbeet, which opened in West Midtown in June, Wallace has been involved in every aspect of the business, from conception and branding to menu development and interior design. "It's been an awesome experience," she says. "I've learned so much about building a business."
When she's not busy with the restaurants, Wallace can be found exercising at SculptHouse or on the BeltLine, visiting Passion City Church or volunteering with the Leukemia & Lymphoma Society. "It's important to give back to the community and stay involved in the pulse of the city," she says.
Rising Star Revelations
What is your secret to success?
A lot of hard work. It's digging in and inserting myself in situations where I can learn. For the graphic design aspect of my job, I took the weekends and watched YouTube to figure out how to create content for our brand.
Who is your role model?
Diane von Furstenberg is a strong woman who started her own business in the '70s when that wasn't commonplace. She has found a way to stay relevant, has a lot of tenacity, has been very involved in empowering women and is very philanthropic.
What is your ultimate goal?
It's always been my goal to be successful in something I'm passionate about. I've always wanted to either own my own business or be a partner. It wasn't a dream of mine to work in the restaurant industry, but I've always been passionate about sustainable food, design and the environment.
What is the biggest obstacle you've faced in your life?
Believing in myself. There's not a road map for figuring out how to own your own business. You have to be confident in your own skill set. I've been fortunate to have supportive people around me who remind me what my strengths are. It's helpful for me to write down what I'm thankful for every morning.
What has been your biggest accomplishment so far?
When we opened the doors of Upbeet.
What advice would you give to someone following in your footsteps?
Meet as many people as you can. It doesn't have to be at a networking event. Just ask them what they enjoy about their work and who helped them get there.
What inspires you?
Travel. I love being around the creativity of New York from a design standpoint and L.A. from a food standpoint. I try to get away for a weekend trip once a month.
STORY: Carly Cooper
PHOTOS: Sara Hanna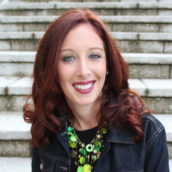 Carly Cooper
Foodie Tastemaker Columnist at Simply Buckhead. Contributing Editor at Atlanta Magazine. Restaurant Aficionado and Mother of Two.