OWNER, CHEESECAKED CREAMERY & CAFE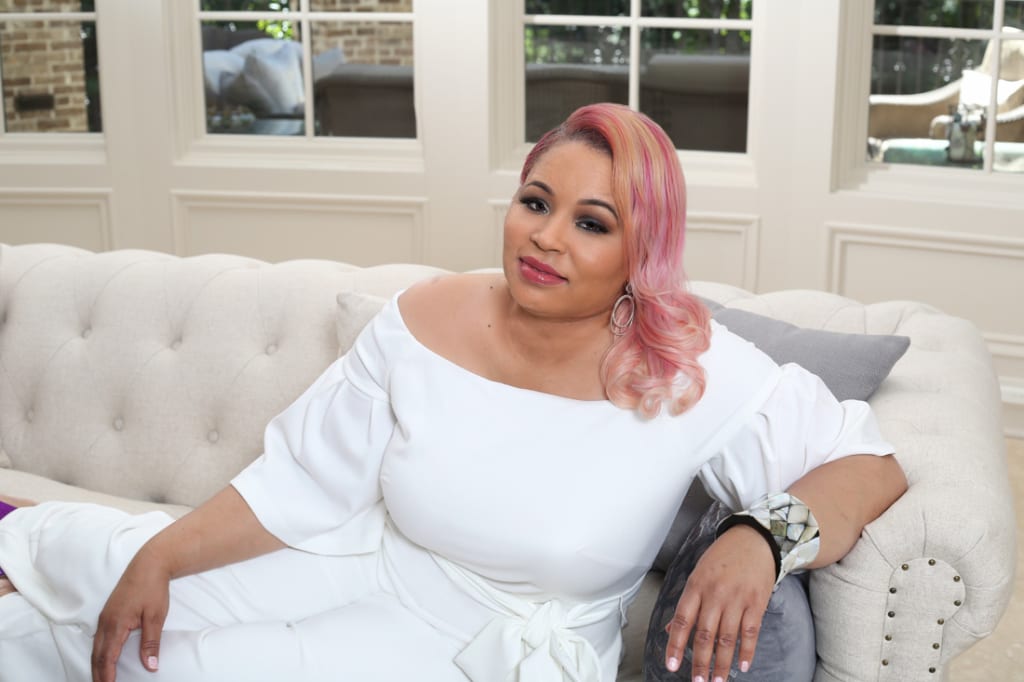 STORY: Carly Cooper
First job: Waitress, Sizzler
Age: 44
Education: Some college
Family: Daughters Milan and
Jailyn, son Meritt
Hobby: Trying out new recipes
Personal hero: Marcus Lemonis
In 1994, CheeseCaked founder Shawn Brown was in a horrific car accident. Hit by a drunk driver, her 10-week-old son was killed, and Brown was pronounced dead twice. After a tracheotomy, multiple surgeries and physical therapy, Brown pulled through and set about reclaiming her shattered life. Fast-forward 17 years, and Brown was laid off from her marketing job. She decided to move to Atlanta with her three children and take her career into her own hands.
She'd always enjoyed baking, and started selling cheesecakes wholesale to restaurants and catering events. She opened a small shop in Lawrenceville, then moved it to the food court at Peachtree Center downtown. In 2016, she decided she wanted more space to expand the menu, and opened CheeseCaked on Morosgo Drive in Buckhead. There, she serves a selection of Instagramworthy treats, including paninis, milkshakes and individually-sized cheesecakes in unique flavors such as margarita, French toast and bacon, strawberry shortcake and cannoli.
Brown is in early talks with the Food Network about a possible behind-the-scenes show on Cheese-Caked, and she often caters four or five events in a single weekend. During busy times, her store has a line of people waiting to get their lips around her sweets. On the side, she volunteers with Mothers Against Drunk Driving (MADD), speaking about her experience. She also donates a portion of the proceeds from the sales of the My Little Pumpkin cheesecake to MADD every fall.
How did you learn to bake?
I'm self-taught. I was always the one who brought desserts to family events. When I moved to Atlanta, I saw that cupcakes had really taken off. I saw that Crumbs made it to the New York Stock Exchange. I thought, "What could I do that's different but personal and can wow people?" Cheesecakes can be small and personal- sized. Cheesecake Factory has huge slices; I wanted to make them smaller and prettier. Cheesecake can be just as creative as cupcakes. Now, the crazier it is, the better it does.
Where do you get your ideas for your cheesecakes?
All my kids have a flavor. Most close family members have a flavor. There are fruity, chocolate, peanut butter and bacon options. I try to go all across the board. I have to pay attention to the trends: unicorn, coffee, seasonal. We have more than 20 personal varieties, as well as party-sized (miniature) and wedge (full-slice) options. I like the Oh My Goodness turtle cheesecake. It has an Oreo crust topped with brownies, pecans, caramel, fudge and whipped cream. We also have 10 milkshakes with cheesecake blended in them and a cheesecake bar on top.
How did opening CheeseCaked help you heal from your traumatic car accident?
Baking is therapy for me. I had been baking cheesecakes on the side and building the business while working. I started sharing my story. I didn't realize how inspiring and powerful it was. The more I stepped out and shared my story, the more doors that opened for me. I can't believe little ol' me has a location in Buckhead. I didn't come from a trust fund. I built it by myself. We're like a little family at CheeseCaked. We want everyone to feel loved. It's whimsical and fun. I have Jenga and Bop It. There's community seating where we all become one. You can take pictures with a large unicorn. It makes me feel so good that I was able to turn something negative into a business where we make people happy. It truly warms my heart.
What advice would you give those who've experienced tragedy?
Everyone grieves differently. With tragedies, I explain that it's a journey you're going through. It's difficult, but you'll look back and teach others that you can get through it. Take one day at a time. People get stuck doing the same things. What worked for me was taking a step out of my comfort zone and seeing what doors opened.
What is the secret to success?
Patience, consistency and creativity. My secret weapon has been my awesome social media manager. She has been able to get Cheese- Caked noticed on the biggest platform today. It will be amazing if the TV show works out; it's such an awesome opportunity. To be on such a prominent network and to share what we do would be more than I've ever dreamed of.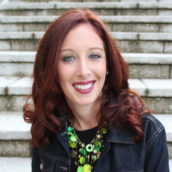 Carly Cooper
Foodie Tastemaker Columnist at Simply Buckhead. Contributing Editor at Atlanta Magazine. Restaurant Aficionado and Mother of Two.